Shameful: McDonalds Pune throws street kid out for trying to buy a Fanta float
A McDonalds restaurant in Pune threw a street kid out when he entered the joint to buy a Fanta float.
A McDonalds restaurant in Pune reportedly threw a street kid out when he entered the joint to buy a Fanta float.
In what appears to be a Facebook post on a discussion thread on Reddit, a woman who had accompanied the child inside the restaurant described the entire incident.
Reddit also posted a tweet about the incident.
McDonalds India (Pune) throws out a poor street kid for daring to buy a Fanta Float http://t.co/DajhHaqOab pic.twitter.com/cCusF9T9Sp

— Reddit India (@redditindia) January 15, 2015
The woman, in her Facebook post, said that she, along with some of her friends, had gone to McDonalds and bought themselves Coke floats. When they came out of the restaurant, a poor street kid asked them for some Coke float and the woman decided to buy him a Fanta float.
She also asked the kid whether he would like to stand in line with her. After he agreed and stood in line with her, a worker from the restaurant "came and pushed and threw the kid out".
Even when the woman told the worker that the kid had come in with her, the worker replied by telling her that "these kind of people are not allowed inside".
The street child was forced out  of the restaurant but the woman still bought him the Fanta float and gave it to him outside the restaurant, she claimed.
Find latest and upcoming tech gadgets online on Tech2 Gadgets. Get technology news, gadgets reviews & ratings. Popular gadgets including laptop, tablet and mobile specifications, features, prices, comparison.
Gaming
The prince turns back time on 21 January with the remake set to launch on PlayStation 4 (playable on PlayStation 5), Xbox One (playable on Xbox Series S and X) and PC.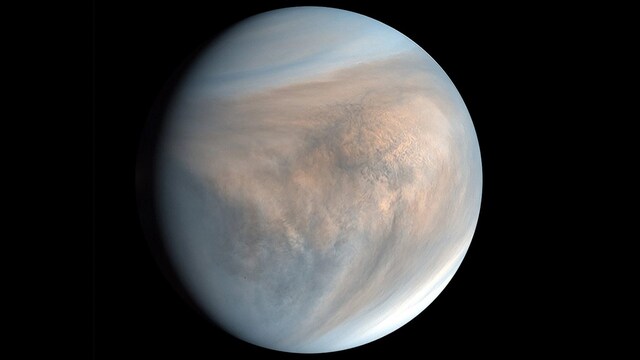 science
A chemically-synthesized bioweapon and agricultural fumigant, phosphine in also naturally made by some anaerobic microbes in low oxygen environments.
Entertainment
Gauri Khan said the book would be "visually appealing", and guide both "aspiring designers" and people who want to learn about design in general