Marxists, Hindutva and the ICHR debate: But who cares about the children?
ICHR chief Y Sudershan Rao wants to accurately date the sacred texts. The Marxist historians debate this hindutva version of history. In the middle of this debate, social sciences tend to be the biggest loser.
Most Indians do not give a damn about the Indian Council of Historical Research. The op-ed jousting over the appointment of Y Sudershan Rao as its head is therefore a sort of academic soap opera – something for manoranjan but far removed from daily lives and aspirations of the average citizen.
That's until history -- or what passes for it -- smacks us in the face, as, for example, in a report about public health in India in The New York Times almost off-handedly steps in fecal matter.
Open defecation has long been an issue in India. Some ancient Hindu texts advised people to relieve themselves far from home, a practice that Gandhi sought to curb.
It goes on to extrapolate that housing discrimination forces Muslims into ghettos which ironically helps save their children "from increased exposure to the higher levels of waste in Hindu communities."
Not surprisingly that's caused an uproar. Media scholar Vamsee Juluri is scathing in the Huffington Post.
I have yet to think of a time when I heard any of India's 1 billion Hindus say, "Let's go squat by that river, where God X once went," or, "Let's not go to that World Bank-built plumbing contraption, where God Y told us not to."
Juluri writes that this is a "cheap shot at Hinduism" which does not just hurt "modern Indian's self-perception" it is Hinduphobia plain and simple – "a persistent and totally baseless denigration of its intellectual and civilizational heritage."
But is ICHR chief Y Sudershan Rao who wants to accurately date the sacred texts the cure to such orientalism? Or Gujarat government-issued textbooks like Tejomay Bharat that claim to find evidence of stem cell research in the Mahabharatha?
These are the questions at stake when we consider the free hand given to the RSS in what we dismissively describe as "cultural" matters.
Historian Ramachandra Guha admits in The Telegraph that ICHR was "from the beginning dominated by left-wing historians who favoured themselves and their friends in the distribution of funds for research, travel and translation." But he also says while those Marxists were "partisan and nepotistic", "Marxist historiography is a legitimate model of intellectual enquiry, albeit one which – with its insistence on materialist explanations – is of limited use when examining the role of culture and ideas, the influence of nature and natural processes, and the exercise of power and authority."
In using Hindutva to try to un-Marx the institutions we end up with the reverse problem – shoehorning faith to fit history. The glorious past becomes a given and the objective becomes not to excavate the truth but to find the truth that fits the faith. An article of faith becomes Cinderella's slipper and we are determined to find the foot that fits it. And if it does not, we force-fit it because it's our fairy tale and dammit, it has to have a happy ending.
"Faith matters, of course; but faith is a part of a culture, it should not dictate history," writes Salil Tripathi in Mint. "Faith is about unquestioned belief; history is abut facts and reality. Faith may lead one to believe that Lord Rama was an ideal male; history may legitimately lead one to question if he existed at all – or if he was the product of imagination of a gifted writer."
But the debate quickly turns into one side sneering at Dina Nath Batra's preposterous claim that gau seva helped the childless King Dilip have the best children while the other side rails against the intellectual snobbery of secularism dressed up as Hinduphobia in India's institutions.
The fight over what goes into textbooks is nothing new or particularly Indian. The tension between teaching evolution versus creationism is alive and well in the United States. But the problem is the current fight ignores the fact that the Hindu world view is very different from the Judaeo-Christian worldview ,writes Devdutt Pattanaik in The Times of India.
Understanding Indian epics presupposes concepts like rebirth and karma, Pattanaik argues. The Bible has a distinct linear chronology that begins with Genesis and ends with the Apocalypse and the Rapture. In contrast, "(T)he timebound Ram or Krishna do not matter as much as the timeless Ram or Krishna. Reason matters less and belief matters more." Dating Ram or Krishna in a way is a diminution of their timeless glory. The rush to see the Ramayana and Mahabharata as history as opposed to mythology is actually a negation, writes Pattanaik, of "a totally different way, a more expansive way of seeing the world." It becomes an exercise in salving wounded pride, of righting a colonial Orientalist project that regarded the sacred texts of other cultures as "false stories." Both sides are stuck in a colonial time warp of "old prejudiced definitions of mythology" with the Left convinced our great narratives are "falsehoods" while the Right thinks the only way to rebut them is to present them as literal "truths".
The need to turn our sacred myths into scientific truths -- as deemed by the Western worldview -- when taken to its logical extreme leads to a Batra who strains to deduce great modern technological achievements in the Ramayana and Mahabharath. The Batra-effect, scoffs Sadanand Dhume, will inevitably lead to Gujarati children answering exam questions like this:
Dear Students: In 5000 BCE was it better to travel between Delhi and Mumbai on Air Pushpaka or to drive down in your Anashva Rath? [5 marks]
But that's alright because while Narendra Modi might not want the RSS meddling in the economy, he has no issues with it making the social sciences its battleground. The debate and the sniggering that accompanies this debate is actually a reflection of something far more troubling. It's not so much a refusal to take Hinduism seriously as this is a refusal to take the social sciences seriously. We can laugh except what is tragic is we are not as agitated by this as we would have been if Dina Nath Batra had been taking aim at the IITs and insisting they try and rebuild the Pushpaka vahan. Then we would vociferously debate about whether it's a waste of time and money because IITs – now that's serious shit.
Subscribe to Moneycontrol Pro at ₹499 for the first year. Use code PRO499. Limited period offer. *T&C apply
Politics
The BJP has been inducting Bengali film personalities almost en masse for the last two years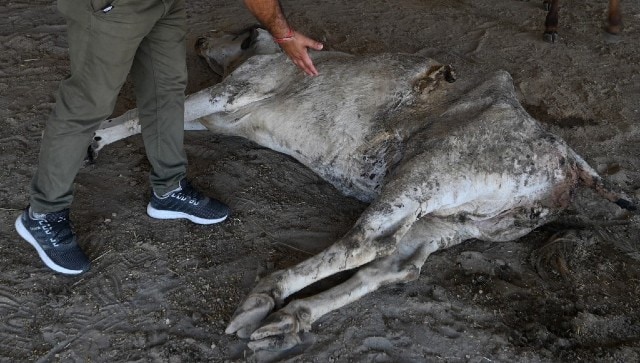 India
During the four-hour surgery on 21 February, the vets in Faridabad found nails, plastic, marbles and other garbage in the cow's stomach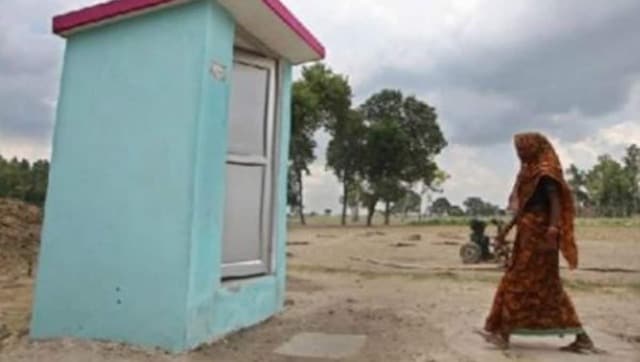 India
India's aim to be Open Defecation Free (ODF) remained unfulfilled as millions of toilets that were built are never used