Presenting yet another conversation in our series of #TheProfessional where we discuss the best practices for a professional, new careers and path breakers and the ethics involved in unconventional jobs and the modern corporate world.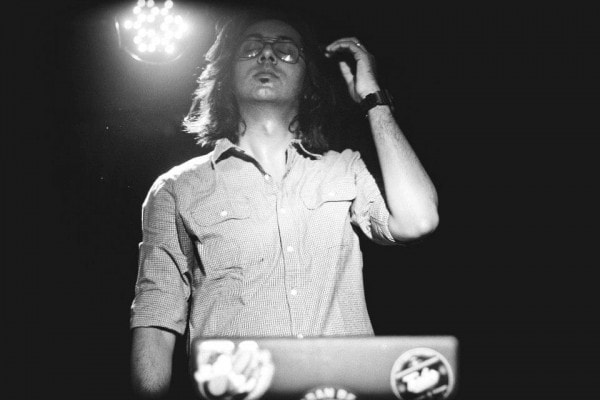 You'd never think that the seemingly easy going Laiq Qureshi, 32, with his shoulder-length locks, worked as a journalist for reputed media houses for around eight years before finding his true calling in music. Bored of chasing stories Qureshi put everything on the line by quitting his stable job, and investing every penny he had saved in not just becoming a musician but actually creating his "brand of music". He now brings to the table a perfect vision to create newer genres.
Today, as the Founder of Urban Beat Project and Director of Inroom Records he brings to life innovation in music as a full-time producer, curator and composer of music. Inroom Records has brought together artists ranging from Ustaad Rashid Khan to Carnatic vocalist Mahesh Vinayakram, international artists like Dub Fx, Mr. Woodnote & Lil Rhys, Yaelle Trules and many other names in interesting collaborations. Meanwhile, with Urban Beat Project - an artists' collective, Qureshi is bringing to India inventive platforms for artists, and new experiences for the audience through a fusion of music and storytelling.
In an interview with Firstpost, Laiq Qureshi speaks about his musical journey, his vision and the revolutionary music movement he, along with his business partner Imran Khan, is spearheading fearlessly.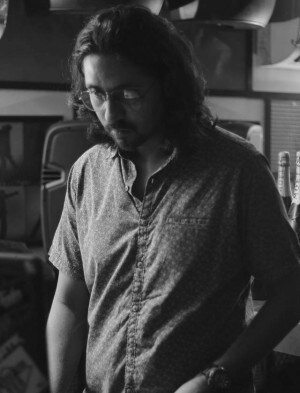 What is Inroom Records all about?
With Inroom Records our focus is on classical music and collaboration. It is not about individual artists anymore. Unlike conventional collaborations, we look for artists who can create 'one whole sound' instead of pairing up different artists and giving them 20 minutes of solo time. We are especially keen on working with young artists who are looking for a platform and create interesting collaborations between them.
So we are doing Hindustani classical with Carnatic classical mix and create a repertoire of such collaborations. We wanted it to be a mix of sounds with Inroom Records.
Is there an audience for this brand of music in India?
It is niche and developing. The challenge is that we don't have many venues in India. Outdoor programmes take a lot of money to be produced because of multiple permissions that are required in addition to paying the artist, flight tickets for international artists. Setting up a production - sound, stage, light, etc, is very costly. So the only two places where you can go are auditoriums and clubs. But when you are doing live music that is high energy which you don't want to produce in an auditorium, you want it to be in a club, so then you have a venue like Blue Frog and that is it!
How are you overcoming these bottlenecks?
We are trying to offer music as an experience with the Urban Beat project. It will be an experience where you are not just listening to a bunch of people make music, but it will also be about art. We want audiences to explore urban spaces through an experience. Example, next year we will be doing a shadow puppetry show with live musicians in a place like Liberty Cinema (Mumbai). Developing urban spaces to offer more than what they are meant for is the concept.
With the Urban Beat project show, we want to create an ecosystem for creativity to breed, promote live music, and offer a genuine platform for Indie-artists to perform and collaborate with international artists.
Which is that one quality that you seek in an artist when you collaborate?
Last year we did an Indo-French production for one of our clients. We had to fly down international artists who spoke only French and very little English. Plus, we had all Indian artists who spoke only Hindi. But they communicated through their music and collaborated successfully. So, we like to work with artists who are fearless and give their 100 percent regardless of the situation you put them into. We like to work with people who are very confident, who can work out of their comfort zone with other people.
How do you marry professionalism to a field like music that is often not process driven?

We are in a space where people are not very professional – like not making payments on time, their turnaround time on e-mails, lack of clarity on their requirements, sponsors hesitating when it comes to drawing up contracts, etc.
I believe in creativity that is professional. At Inroom Records, we have garnered immense respect in the five years of our existence because we have transformed business practices. We draw proper contracts and set proper deadlines, deal with payments professionally and go into the market with it as an investment. We ensure both the creative artiste and his art are respected, while the sponsor gets business value, and audiences have a great time.
Updated Date: Nov 01, 2014 10:29 AM