Mahmood Farooqui case: Are there different types of 'no' that survivors of sexual assault use?
I have spoken to over a lakh-odd survivors in my lifetime, and can state for a fact that there was no 'template' any of them followed in denying their consent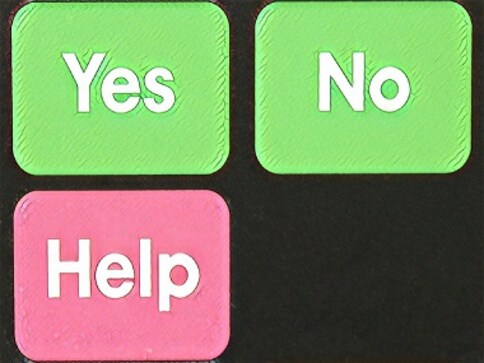 A no is a no is a no. And not every no is a verbal no.
There are different ways in which people who are attacked respond. Not every time is the response a shout, kick, or punch. Sometimes these voices are internal, the shout is internal — you scream aloud in your mind and the sound waves travel inside your body, you feel an intense pain in your larynx, but no voice comes out. How do I know? Because I was raped for 11 years of my childhood.
So I took the ruling by the Delhi High Court in the Mahmood Farooqui case very seriously, and personally. Justice Ashutosh Kumar suggested that the Peepli Live co-director had no idea that the female complainant was unwilling, and that there are instances when a 'feeble no' on the part of a woman may mean 'yes' during the course of a sexual act. He further added: "In cases where the parties are known to each other, it could be really difficult to decipher whether a feeble 'no' — (accompanied by) little or no resistance — actually amounts to denial of consent."
I have heard the ordeal of people like Suzette Jordan, who told me that the underwear she had on at the time of her rape was paraded by the defense lawyer, in the presence of a female judge. I have heard enough from survivors to state that, in my opinion, gender has little to do with empathy. Suzette was a close friend and through her,  I was well versed with the apathy and insensitivity in courts. So Justice Ashutosh Kumar's words didn't come as a shock, although they did touch a raw nerve. While the merits of the case could be discussed and judgments could be pronounced, the words in this case could be construed as a judgment on the complainant's character. I would not bring the gender of the judge in the picture as it would only dilute our conversation; as I mentioned earlier, Suzette's example shows that insensitivity in thoughts, words and actions do not originate only from one gender. I have the democratic right to say that I feel thoroughly let down by this judgement. More so, because I didn't manage to say any "feeble no" for the 11 years that I was abused as a child.
I have spoken to over a lakh-odd survivors in my lifetime, and can state for a fact that there was no 'template' any of them followed in denying their consent. From my experience, here are the different "no's" that fellow survivors and I have expressed:
THE LOUD NO
There are times when victims scream. They get angry. They get scared. They shout. They run for their lives. They scream so that someone can listen. Sometimes, when your oppressor is overpowering you, this is the cry for help. I said this loud NO only when I was empowered to say "NO". It took me 11 years to utter that loud a no.
THE SILENT NO
This is when your resilience gives up. Your words hit the empty walls of your body, and your larynx doesn't dare to utter them. You feel a sense of revolt when your abuser molests you, abuses you, but you are in a way, too paralysed and in a state of shock, to make an utterance. This is something I have seen with people who undergo prolonged abuse.
THE FEEBLE NO
There are times when you are scared out of your wits. You are in complete consciousness. Sometimes you are threatened for life by the oppressor. You wish to shout, but you whimper instead, scared for your life, or in a state of shock because someone you respected has trespassed the line of decency.
THE EARTH-SHATTERING NO
This is the voice of resilience. This is when survivors say "enough is enough". It is like the molten lava of emotions that has been brewing inside finally spills over. People who've undergone prolonged abuse tend to feel relieved after this biggest shout of their life. There was a moment in my life when I screamed a loud NO. I put in all my energy into the shout — to the extent that my throat ached for a week. I could feel my gut explode. It was effective — my 11-year-old story of rape came to an end.
The dialogue "Ishq mein naa ka matlab haan hota hai" is the most chauvinistic line I've heard. This assumption reads more like a licence to override consent. The merits of the Farooqui case are best decided by the jury. But I reserve my right to say that by this blanket statement in the verdict, that serves as an example, our lives have become a B-Grade film where consent is treated as trash, and so are the lives of the ones that are attacked.
Entertainment
The conviction of Mahmood Farooqui, co-director of Hindi film <em>Peepli Live</em> for rape is unjust, says his wife Anusha Rizvi. She says they will appeal the judgment and hope to secure justice in the High Court.
Life
As the cases of Aziz Ansari and Mahmood Farooqui have shown, the law may once have seen great virtue in tethering justice to language, but there are injustices that language has no vocabulary to express | #FirstCulture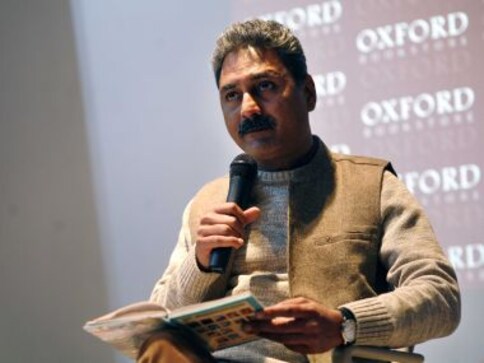 India
Union minister Maneka Gandhi pointed out that the listing of names of sexual offenders and placing it in the public domain would definitely act as a deterrent.