Love in the time of Tinder: The real picture — when the Tinder date doesn't match the photo
"Doesn't look like his/her picture" has become the biggest grouse on Tinder. To Photoshop or not to Photoshop has become the modern-day dilemma.
Editor's note: So you've swiped right, exchanged numbers and got yourself a date on Tinder. What next? This is a 10-part series on the dating landscape among the young-ish and single-ish of India. Part V is about the date who simply doesn't match up to that photo you saw on the app.
Sasha was super excited. After two weeks of messaging and calling she finally had a date with her Tinder match, a guy who seemed courteous, intelligent and funny. Sasha went shopping and bought a new dress. She went to the salon to get her hair blow-dried. She wore her favourite red lipstick. Finally at 1 pm, with butterflies in her stomach, she walked into the restaurant they were to meet at. She spotted her date. He waved at her. She walked towards his seat. Her smile stopped.
The guy getting up from his seat was 5'2". Sasha was 5'5" and wearing two-inch heels. When he leaned over to shake her hands, she was towering over him. Sasha didn't know how to react. On his Tinder profile her date had only posted close-up photos of his face. He had not mentioned or displayed his height. Sasha felt like she had been conned.
Rahul was also excited about his Tinder date. After scouting through all the bots, escort services, lesbians and call girls on Tinder, he had finally matched with a pretty and normal-looking girl; the type he thought he'd click with. But when he got to the coffee shop he couldn't find his date. Instead, he saw a girl waving at him. He couldn't place her till she gave her name. It was his Tinder match, eight kilos heavier and frumpy. She looked nothing like her pictures. Rahul felt like his date had gone from Cinderella to Shrek in a second. Unlike Sasha, Rahul was more upfront. "You look nothing like your Tinder photo," he told his date. "Oh, that old thing!" the girl replied frivolously. "It was taken four years ago."
If these instances sound shallow, it's because they are. Sadly, the basic premise of Tinder is based on superficiality and illusion. The app is all about first impressions, and success on Tinder is ultimately defined by the number of matches someone has. This makes photos the most important part of a profile, leaving people with only one option: to put up their best shots. Some do this by using the right angles and filters, while some go as far as to have themselves photoshopped. Fair enough.
After all, aren't most people guilty of living a parallel life online that distorts their reality? Aren't most people showcasing themselves as better than they actually are? Is it realistic to expect a person's real life to match the halo syndrome of their online life? No, it isn't.
We all know that social media is tricky. Remember the scandal involving James Franco sexting a 17-year-old on Instagram? The digital world has spoilt us for reality. Yet, we love it. Think of the popularity of Snapchat with its photo self-destruct. Or the introduction of Google glasses in porn mode. We all know that, on some level, online apps offer people a distorted sense of reality. Is Tinder any different? Of course not.
So, what is it that really disappointed Sasha and Rahul? They both said that it wasn't that their dates looked worse than they imagined — that's mostly a given — than the fact that their dates did not match what they'd offered. It's like going through a glossy shopping catalogue only to discover that the dress you ordered is too big, too short, too ugly or too ill-fitting. It left them feeling deceived, and helpless. Because unlike products, there's no 'return' feature on human beings, is there?
Fish is lured into a hook using bait, and the fisherman pulls in the line when the fish is most perplexed. Similarly, most people are — as mentioned above — inclined to glorification and self-aggrandisation to make themselves attractive to the opposite sex, especially online. But, have people taken it too far? Are they using the wrong baits? By stepping outside the lines of mystical representation are they annihilating who they really are?
In a similar vein, when people completely transform themselves on Tinder, what are they hoping to gain? That once they meet someone in real life that person will look past their bad hair and wonky teeth and fall in love with their real self? If that were the case, why has "doesn't look like his/her picture" become the biggest grouse on Tinder?
To Photoshop or not to Photoshop has become a modern-day chicken and egg dilemma. Should people post their modified photos on Tinder and get the maximum number of matches, only to disappoint their dates when they meet them in real life?
Or should people post their real photos and match with people who know what they look like, even in real life?
Most dating websites advise people to post a photo of themselves that represents who they are in the best possible light (without misrepresenting themselves) and preferably also showcases their personality. This may just be the best way to go. After all, what people sometimes fail to realise is that men and women are not looking for supermodels on Tinder. That'd be like shopping for Prada in Big Bazaar, or ordering a salad at McDonald's. Frankly, if a person could get supermodels, they wouldn't even be on Tinder. Most people are looking for real and attainable people, like themselves.
And — if you have certain preferences in looks, then it's better to be circumspect on Tinder and ensure that your potential match lives up to your standards. For that, here are some of the potential red flags on every Tinder profile that you can be aware of:
1. If A Profile Only Has Selfie Shots: When it comes to selfies most people are guilty of holding their face at its best angle, sucking in their wobbly tummy, cropping out their jiggly arms and using filters to remove their dark circles. Selfies are the new Botox. They make everyone look better. Be careful!
2. If A Profile Only Has Group Photos: Be assured that this Tinder profile will be the ugliest person in the group snap. Avoid, unless that's your thing.
3. If A Profile Looks Different In Every Photo: So much so that you can't even tell if it's the same person. This Jekyll and Hyde is best avoided.
4. If A Profile Tries To Hide: If their face is covered with sunglasses, books, hair, tattoos, long shots, or wistful faraway stares, they probably have something to hide.
5. If A Profile Tries To Distract You: By using Rumi sayings, memes of playful kittens or photos of cute babies, this person is trying to distract you from the fact that they haven't put up their own photo.
6. If A Profile Has A Blank On The Photo Space: Need I say more?
Despite its shallow methods, Tinder has become a necessity for many to meet new people, have flings, and even find love, for which purposes people have to put their best foot forward, via photo or Photoshop. Online dating apps have people with all kinds of different intentions, and in this cesspool of modern dating people are still looking for things that men and women have sought for aeons: love or sex or both.
It's tricky and all people can do is to acknowledge that they're still figuring things out.
Till then, follow the golden rules for sifting through your potential Tinder matches, and good luck on finding the one who matches with you — and with their photo.
Also in this series:
Part I — "The Tinder Man" — the 10 guys you'll see on Tinder
Part II — "The Tinder Woman" — the 10 ladies you'll meet on Tinder
Part III - The first date — who asks, who pays, who gets laid?
Part IV — The five worst Tinder dates
Next week: Does Tinder lead to casual sex?
Meghna Pant is the award-winning author of Happy Birthday (2013, Random House) and One And A Half Wife (2012, Westland)
Entertainment
From 1965's The Dating Show to Sexy Beasts, audiences love to watch daters fall for disguised partners.
Business
The Zomato IPO was trading at Rs 115 per piece on BSE and was at Rs 116 on NSE with a 53 percent premium over the price of the issue.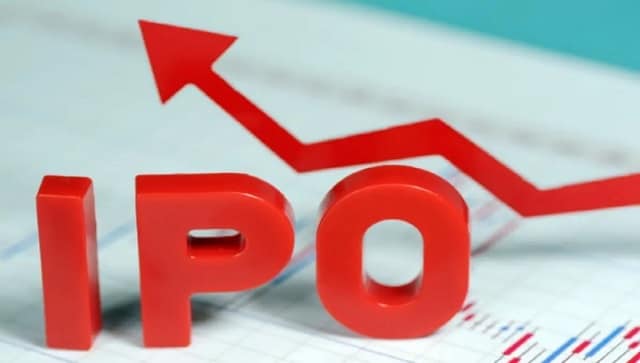 Business
The Zomato IPO investors can either check their share allotment status on the BSE website or on the website of the IPO registrar which is Link InTime for Zomato