Love in the time of Tinder: The first date — who asks, who pays, who gets laid?
No one tells you what happens on Tinder after two complete strangers swipe, match, message and decide to meet — or how to set up a first real date
Editor's note: So you've swiped right, exchanged numbers and got yourself a date on Tinder. What next? This is a 10-part series on the dating landscape among the young-ish and single-ish of India. Part III is about the "first date" — who asks? who pays? and who gets laid?
Like the closing of a Disney 'and they lived happily ever after' movie, no one tells you what happens on Tinder after two complete strangers swipe, match, message and decide to meet. This is despite the fact that every modern dating tool is still a means to a traditional outcome — a real and live meeting! Whether you're looking for love in Paris or love in the derrière, there's still no getting around that first date. Yet, for most people, the process from Tindering to the first date is fraught with anxiety and disorientation.
Why is that? It begins with the most basic cornerstone of dating: intention. A friend of mine — in her thirties, looking to get married — somehow matches only with men looking for one-night stands. Another friend — fresh out of a divorce, looking for a casual relationship but not commitment — matches only with call girls. The truth is that, unlike the blatant intention of say a Shaadi.com, Tinder is a cesspool of intentions. People are on Tinder for different reasons: to meet new people, find their soul mate, hook up, network, date, gain affirmation of their attractiveness, satiate their curiosity, or to tide over cuffing season (the time between Christmas and Valentine's Day) when they can't stand the thought of being alone. Amid these raisons d'être, there's bound to be a mismatch of expectations. And not even Karan Johar — the peddler of magical desi romances — can make something good come out of such crisscrossed intentions.
The first date's timorous standing may also have to do with the fact that while we Indians know how to download Tinder, most of us don't understand how to use it correctly. A friend of mine has had the Tinder app on his phone for two years, without meeting anyone on it! He uses it to swipe right, but can't seem to find the courage to take it beyond that. Tinder gives him the illusion of being available without actually making himself available.
The truth is that we Indians don't know how to date. Most of us have been raised in a culture that advocates marriage and sanctimony, with dating dismissed as yet another Western anomaly. Most of us have never heard of our parents going on dates. Even pre-Millennials, like me, met our bae through friends and were too naïve (daft?) to call such outings — almost always in groups — a 'date'. No wonder then that most Indians on Tinder match, chat, Facebook, tell their friends about this promising prospect, but ultimately, never meet up!
Tinder is like the cigarette from the movie The Fault In Our Stars, where 'you put the killing thing right between your teeth, but you don't give it the power to do its killing'.
***
Let's suppose that pre-date jitters and ineptitudes are sidestepped, and the ones who are bold and beautiful enough to be on Tinder, decide that they're bold and beautiful enough to meet their Tinder match. In that case, who does the asking and how soon is too soon? Most of my female friends hesitate to ask a man out, fearing it could come across as desperate or aggressive. Similarly, if a man opens with, "Hi! I have wine at ten everyday. Let's have mine with yours today," it may be a tad hasty. It's usually safer to message and call before fixing that first date. Which is not to say — of course — that the direct approach doesn't work for some. The way in which the asking is done and by whom determines the outcome more than sweeping generalisations.
Now, to begin with, where and when do you meet on your first Tinder date? Most women tell me that they are wary of meeting late at night for drinks because it sends the wrong signal to men. A few friends, who've suffered through agonising dinners and lunches with dates whom they ran out of conversation with, swear by good ol' coffee for a first meet.
This brings me to the most Machiavellian of all dating issues: paying the bill. A friend of mine met a girl for dinner at a popular bistro and things were going great until the bill arrived. The girl politely asked if she should chip in, and my friend, thinking he was being equally polite, said "Sure! If you'd like to." He said her face immediately fell and, despite having made plans for a second date, she never responded to his calls or texts again.
In the age of gender equality, men don't understand why women can't pick up the tab without finding it offensive. Women think it's tacky, especially on the first date, to go 50-50. 'Who pays' is the nuclear bomb of dating, because it has the power to blow things up and to turn a date of mirth into a date of wrath.
This also throws up the most imperative existential question of modern love: does Tinder allow a man and a woman to have a perfect date? Would a man date a woman he met on Tinder in the same way he'd date her if he met her on Shaadi.com? Would he go the whole nine yards: pick her up, take her to a fancy restaurant, pull the chair, compliment her, listen, keep eye contact, thank the waiter, be funny, smell clean, pay the bill? It's a hit or miss, the girls say. It all boils down to — yet again — intention.
***
Moving on, let's suppose that two people survive all the minefields of a first date and manage to have a good time. What next? Who calls after the date? Who messages? In dating etiquette it's considered polite for the girl to send a message thanking the guy for lunch/dinner/coffee — if he's paid and she's interested — and despite the three-day douchebag rule that Hollywood prescribes to, it's polite for a guy to call within a day or two after the first date — if he's interested — and even fix a second date.
The fact is that whether you're looking to find love or sex, the first date is a clincher. The ease of getting a date on Tinder, which can be done sitting at home unshaven or braless, should not fool you into believing that going on an actual date requires the same amount of effort. You can be straightforward with what you're looking for without the "let's f***" or "what should we name our children?" extremities, and without flouting manners that sitting behind a screen affords you. Messages are important, as are a couple of phone calls. Before meeting, you should check the person on Facebook, LinkedIn or Google for any signs of marriage, psychoticness or lies, unless that's your thing (don't tell your date you did that though!). Meeting for coffee the first time gives enough of a bandwidth to gauge whether there's chemistry and compatibility, without investing too much of your time or money. Be nice to the person you're meeting; they're as nervous as you are. After a date, call or message, if you're interested in taking things forward. Most importantly, enjoy yourself. Like everything in life the journey is more important than the destination.
If there's a click on the first date, congratulations! You've found a new best friend, a partner, a bae, a friend with benefits or a spouse. If it's a disaster, don't let it derail you.
Remember that even a bad date makes for a good story.
Next week: Part IV — "The five worst Tinder dates"
Also read: Part I — "The Tinder Man" — the 10 guys you'll see on Tinder
Part II — "The Tinder Woman" — the 10 ladies you'll meet on Tinder
Business
The Zomato IPO was trading at Rs 115 per piece on BSE and was at Rs 116 on NSE with a 53 percent premium over the price of the issue.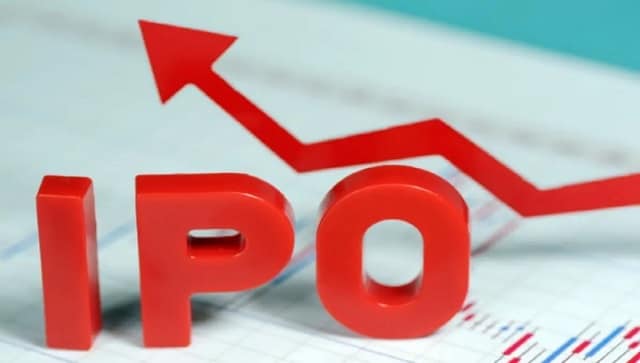 Business
The Zomato IPO investors can either check their share allotment status on the BSE website or on the website of the IPO registrar which is Link InTime for Zomato
Arts & Culture
What would be an ethnographer's delight, the socio-cultural history that On that Note explores is not projected deliberately. It lurks in every incident Sanjay Subrahmanyan narrates and every note he sings, but is never spelt out.