Love and Swan Lake: Challenging gender norms through different interpretations of the ballet
Swan Lake attracts choreographers who want to re-evaluate what the tale signifies, as well as the question of who gets to fall in love on stage
This week, Swan Lake has been on my mind. When it first premiered on Russian stages in the 19th century, the ballet received an unenthusiastic response. Now, think ballet and you may catch yourself recalling this Romantic classic's white tutu-ed swans. Several versions of the story are in performance. A basic gist – the prince Siegfried spots the swan-princess Odette, who narrates to him her tragic story. Cursed by the sorcerer Rothbart, by day, she is a swan, and by night, she returns to human form. This spell can only be broken if someone who has never loved before swears their eternal love to Odette. While Siegfried and Odette are deeply in love with each other after their initial apprehension, at the end of the night, Odette must again transform into a swan, while Siegfried returns to the palace. There, he encounters Rothbart's daughter Odile, the black swan, disguised as Odette. Mistaking her for the white swan Odette, he declares his intention to marry her. Soon, he realises he has been tricked, and hurries to see the real Odette. Depending on the version you watch, their love miraculously trumps the curse and they live to experience it, or they decide to love at any cost, killing themselves by jumping into the lake so that they can continue to be together in death.
I ended my last column with a question: What would it mean for us, as audiences and performers, to view the possibilities of the body in more radical ways? These are charged times to ask such questions in. Last week, the Supreme Court began hearing pleas challenging the constitutional validity of Indian Penal Code's notorious Section 377, which criminalises sexual activity "against the order of nature". The Twitterverse has followed the hearing with bated breath. Representing a group of petitioners from the IITs, advocate Menaka Guruswamy was quoted as poignantly asking, "How strongly must you love knowing that you are unconvicted felons under Section 377?" In her submission, Guruswamy stressed that it was this love that needed to be constitutionally recognised, not just sex.
There is an abruptness and dynamism to the term 'falling in love'. Love rarely seems like a calculated act; one loves and then deals with the consequences of that action. What does it mean to love and be doomed because you have loved? In its avatar as canonical love tale, Swan Lake attracts choreographers who want to re-evaluate what the tale signifies, and more crucially, the question of who gets to fall in love on stage. Resonating with questions from the Section 377 hearing, their work shakes up notions of a singular 'order of nature'. One of the first Swan Lake sequences I watched is the dance of the little swans. In the usual interpretation, four female swans link arms and cover the stage in a relentless series of tiny hops, skips and jumps. While being linked into a single unit makes them seem diminutive, compact and frail, their movements require great precision and strength. Being a few inches off course could result in the dancers stepping on each other's toes. To look like part of one assemblage, they must pay great attention to the group dynamic, working to ensure they don't stand out as individuals.
What happens when these tiny details that contribute to invisibilising the individual swan are intentionally subverted? Enter the version performed by Les Ballets Trockadero de Monte Carlo, an all-male comic ballet company. While three of the four swans attempt to dance synchronously, one little swan has a mind of their own. They dangerously careen off the chorus line, rolling into the paths of their fellow dancers. Breaking the fourth wall, the little swan begins to communicate with the audience, indicating their delight at being able to dance this piece, and their confusion at every misstep. When the piece ends, the dancers finally unlink arms, rising en pointe for a fleeting moment before they curtsy to the audience. The little swan is quite unprepared for this and is knocked down by a fellow dancer's extended arm, landing in a heap on the floor before recovering to continue the pretence of posing with swan-like elegance. The moments of parody come from this disjuncture between what the sequence is expected to be – a metaphorical curtain of ice separating the audience from cold, restrained swans – and what it becomes, a character's attempt to be viewed by the audience as an individual with a distinct personality.
Les Ballets Trockadero's dancers locate their gender identities across a spectrum, but on stage, they are over-the-top ballerinas parodying the Romantic classic, complete with faux Russian stage names like 'Maya Thickinthighya'. For other choreographers, classical ballet is a means of asking questions pertinent to their own context. A perturbed comment on a video of South African choreographer Dada Masilo's Odette solo from her interpretation of Swan Lake decries her audacity to 'spit on Tchaikovsky's music'. "Why you do not create your own music and yell, scream and grind how much you want (sic)," the commenter goes on to ask. In Masilo's version of Swan Lake, she works with African dance and classical ballet. There is plenty of hip swinging, and moments where the dancer seems to enter a private reverie of sorts, biting her lip as she prances around the stage, her gaze not cast outwards, towards the audience, but downwards, in a more intimate projection of physical space. There is sound; sound attesting to human presence, to bodies that clap, whistle, and hoot, rather unlike the ethereal silence that conventional interpretations of Swan Lake seem to favour. Odette enters an arranged marriage with Siegfried, who is gay, in the closet, and in love with a man – Odile. In a documentary on the work, Masilo explained the need to find her own reasons to make the piece. "There's always been a question about men who dance being gay. Okay, so what happens if he is gay? Okay, so, he is gay," she declares nonchalantly.
No conversation about a gay Siegfried is complete without gesturing to British choreographer Matthew Bourne's version of the ballet, where a coddled Siegfried, unprepared for the world of royal intrigue he inhabits, falls in love with a male swan. Later, a stranger bearing an uncanny resemblance to the swan shows up in court, boldly flirting with Siegfried's mother. An infuriated Siegfried disrupts their mutual expression of interest, and much to his mother's dismay, the stranger pulls out a gun, pointing it at Siegfried. Earlier, in the pas de deux that they dance in the second act of the ballet, the choreography set on Siegfried and the male swan examines what it means for two dancers of the same sex to partner each other. As opposed to one of the two partners (usually the male dancer in opposite-sex renderings of the piece) constantly lifting the other, both Siegfried and the swan carry and lift each other in their duet, in a shared evocation of their vulnerability. Towards the end, Siegfried wraps himself around the swan's torso, before letting go, one arm still extended towards the object of his desire as he walks away. When the swan disappears into the wings, Siegfried follows, his arm still reaching out into the darkness. Love can be tragic, as Swan Lake amply suggests. Why are we still talking about it? That's a question we'll continue to ponder, on-stage and off-stage.
Ranjana Dave is a dancer and writer based in New Delhi. She tweets at @chaltipatang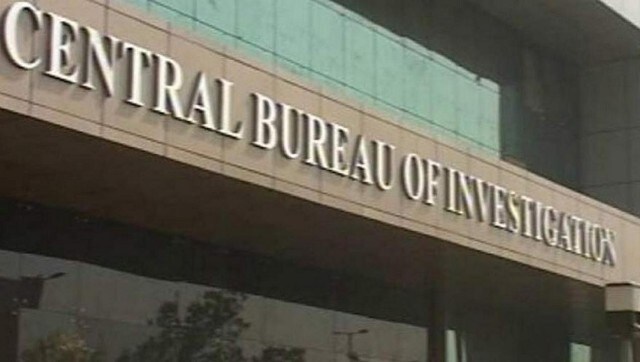 India
The central agency registered 23 separate cases on 14 Nov against 83 people allegedly involved in online child sexual abuse and exploitation
Sports
WTA chairman Steve Simon "has reached out to Peng Shuai via various communication channels. He has sent her two emails, to which it was clear her responses were influenced by others," she said
Sports
Chinese player Peng Shuai has reportedly been missing for the last 10 days after making allegations of sexual abuse against former Chinese vice premier Zhang Gaoli