The city of Bengaluru was my first muse, my first subject. Over the past nine years, I've spent so many days walking around and rediscovering this place and its people — with my camera. Each day hold the promise of a fresh discovery when observing this living, breathing and growing entity that doesn't forget the past, protects the present and makes space for future possibilities.
I grew up in Bengaluru, and most of my childhood memories are of a city that is fast disappearing. In the last two decades Bengaluru has witnessed dramatic progress. Once a 'garden city', it is now a teeming metropolis. Fuelled by the population explosion, high-rise buildings have changed the city's skyline completely. A city that was once hailed for its salubrious climate, green cover and laidback attitude has been overtaken by traffic snarls, increasing pollution, garbage crisis and rising temperatures. Where once there was space for all, there is now a metropolis that pays no attention to inclusive development. It was this loss of identity that inspired me to document the changing spaces of the city and examine its impact on the community.
In its 'Silicon City' avatar, Bengaluru has upped its infrastructural game with the flashy accouterments of modernity — laying down the first underground Metro line and station, building flyovers, doing up the roads, constructing glass-and-metal high-rises while its citizens ply the roads with fast cars. However, Bengaluru should be developed in a way that maintains the city-region symbiosis. The functional reality of the region as an agricultural area is disrupted due to the demands imposed by real estate. As a result, rural inhabitants of the region are shunted out.
Bengaluru has grown like a city on steroids — but this growth "momentum" is in danger of being unsustainable. Citizens are already paying the price for its unplanned growth and the administration is overwhelmed as it lacks the financial, human and technical resources to serve Bengalureans adequately.
It was in 2009 that I took my first DSLR and began exploring the narrow lanes of the Pete area. Every day, while travelling around the city, I would observe and capture the changes in Bengaluru. While I didn't follow any specific style or technique in shooting these photos, I was keen on showing Bengaluru's contrasts; for instance, the developing versus developed areas of the city. This is an ongoing project and I will continue to add to it with 'before and after' photos of the Metro, flyover and other major infrastructure development projects. What I hope will be visible in this decade's worth of photos is the complete transformation of a city, its citizenry, and a way of life.
Here are photos from my series, Lost City:
Contrast — The founder of Bengaluru, the architect of our Constitution, the father of the nation, and the gods we worship are mute spectators to the rapid, unplanned urbanisation.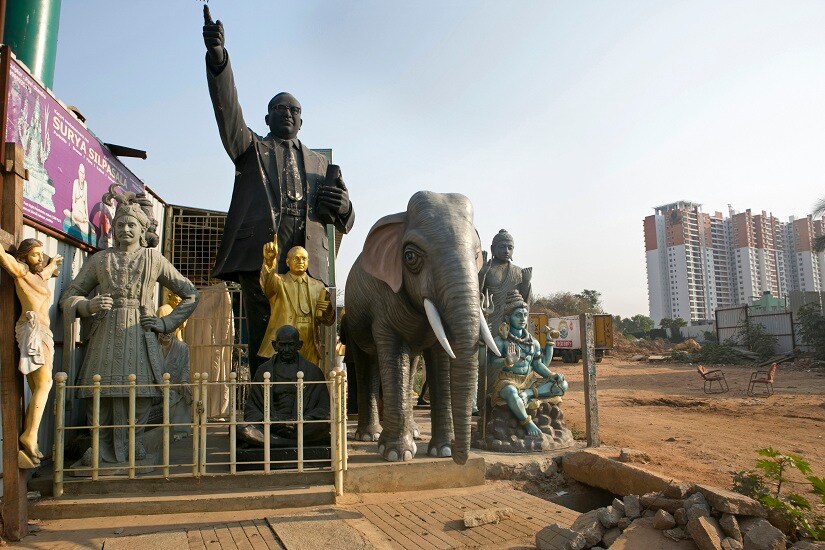 Vanishing Line — Nyatappa, 82, is a farmer from Gunjur, Bengaluru. He grows three crops in a year: cucumber, tomato and capsicum. Nyatappa expects to harvest in the next couple weeks and sell it at HAL Market. He is not happy with this year's yield. He believes Bengaluru should be developed along with its region to maintain the city-region symbiosis.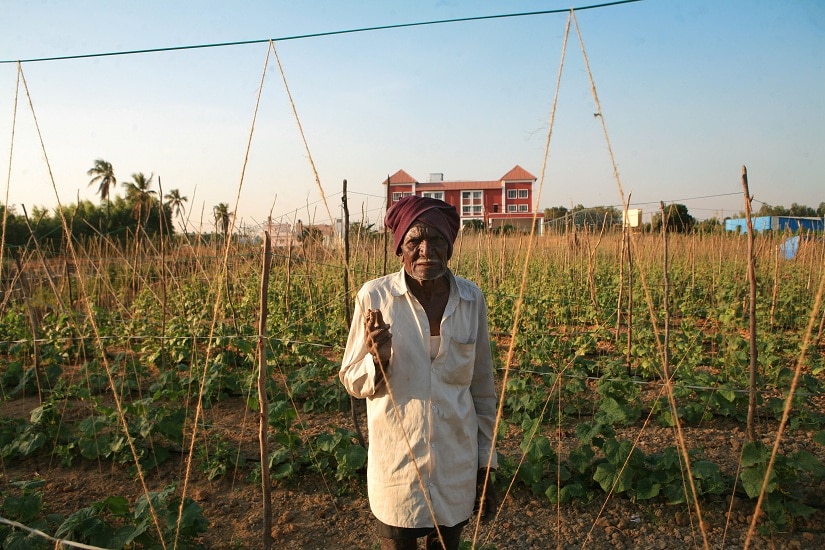 Encroachment — Nearly one-fifth of lake area in the Garden City has been encroached upon, according to a Karnataka Legislature Committee report. Of the total 1,547 lakes (the urban district has 837 lakes and rural district 710 lakes) in Bengaluru — which is spread across 57,932 acres in both urban and rural districts — 10,785 acres have been encroached upon by both government and private agencies.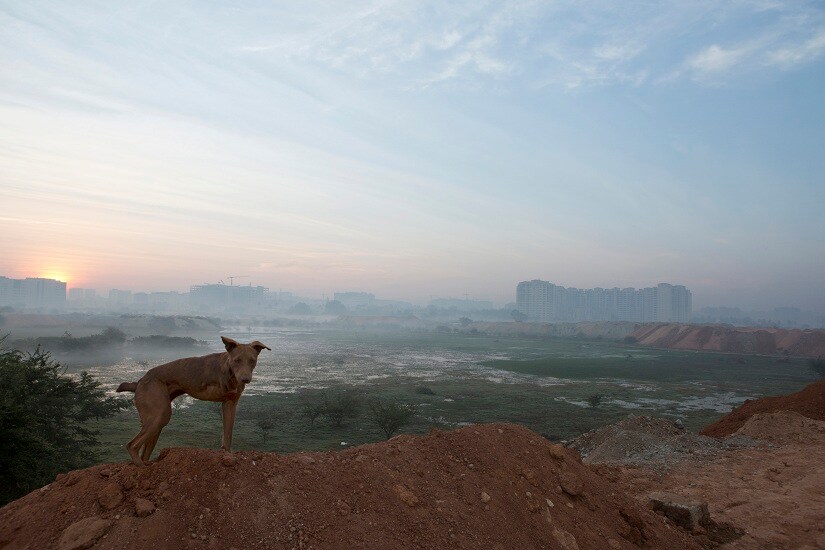 Deforestation — Bengaluru's land growth or concretisation has increased by 925 percent since 1970. From 2000 to 2014, India's Silicon Valley has rapidly losing its green cover with urbanisation having risen by 125 percent. The Metro, flyovers, real estate and other unplanned developmental work are the causes for the shrinking of Bengaluru's green cover.
Contrast - II — Kishore, a resident of Malleshwaram MD block, has seen the city changing. It seems not to have affected him and his family. Life goes on as usual for him amid the rapid growth of Bengaluru.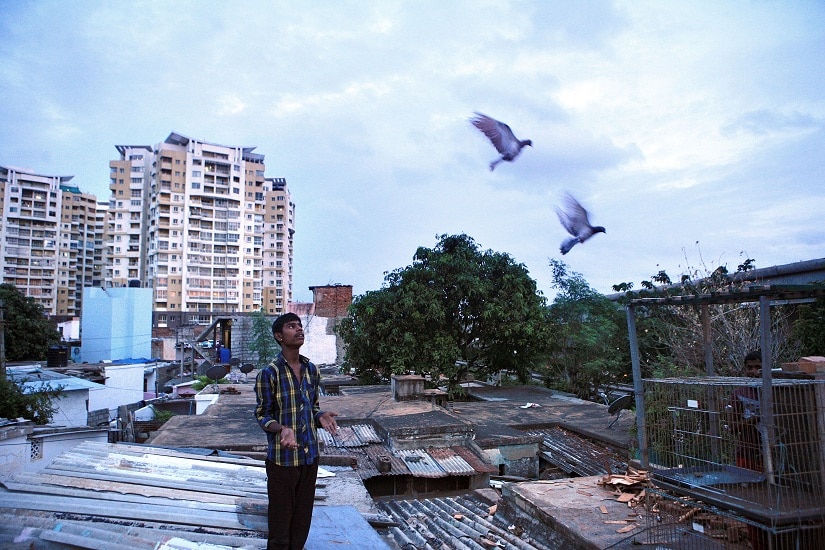 Sewage — Rampura Valley is one of the valley systems of Bengaluru in the north-east of the city. This valley gets a mix of treated and untreated water from the raja kaluve (storm water drain) sewage treatment plant, which has a 40 MLD capacity. The wastewater from the north-eastern parts of Bengaluru flows into this.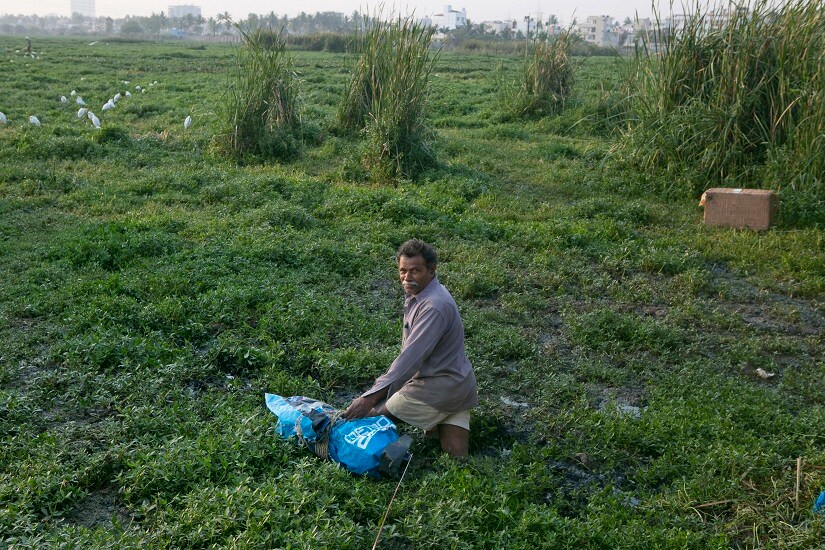 Traffic — In 2005, traffic moved at the speed of 35 km an hour; in 2014, it had slowed down to 9.2km (5.7 miles), a report from the non-profit World Resource Institute stated. The report further stated that "at traffic junctions, the wait time is more than five minutes when it should ideally be two-three minutes". Today, at peak times, the speed is just 4-5 km on the city's key Outer Ring Road. Reports say an average citizen spends more than 240 hours stuck in jams every year.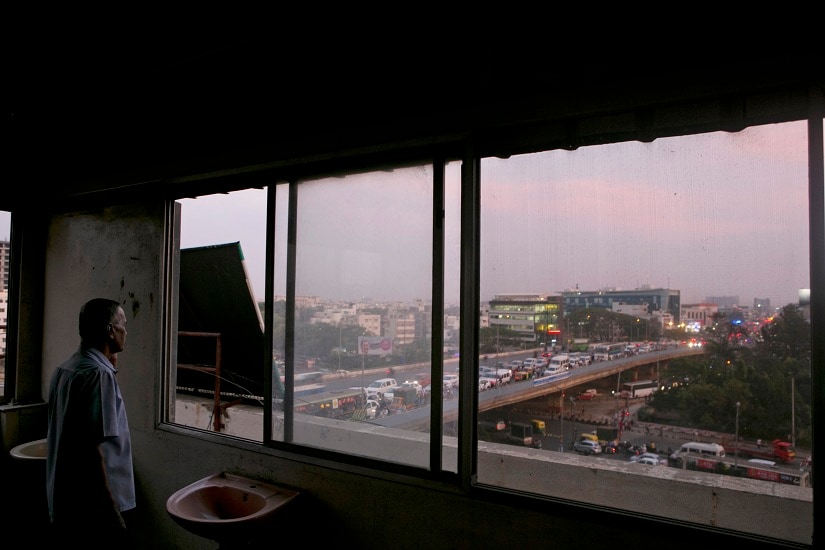 Garbage — Residents of Bilishivalaya and Channasandra have seen a major change here, due to Landfills. Not only garbage, construction debris is also dumped onto the lake-bed. Bengaluru's lakes, meanwhile, are choking with urban waste and pollution, as untreated sewage flows directly into their catchment areas. The constant pressure of encroachment and unplanned construction has trumped conservation, and stagnant, putrid urban waterbodies are the result.
Water Scarcity — The high influx of people from other cities has given rise to the development of new properties. This rapid urbanisation has led to stressed water resources, and their mismanagement. Poor maintenance of Bengaluru's lakes is one of the major factors at play here.
Lake Pollution — Class Eight student Manjunath and his older college-going friend Rakshit have grown up here in Byramangala. They often spend afternoons shooting the breeze by the river. They don't know why it's frothy and full of foam but enjoy it anyway.
The water here is high in urea, potassium and rich in nitrogen. That is the reason crops grow so well here, and look so healthy. But the fact is that it's also loaded with heavy metals and extremely hazardous chemicals coming from the industries in Bengaluru city and Bidadi belt.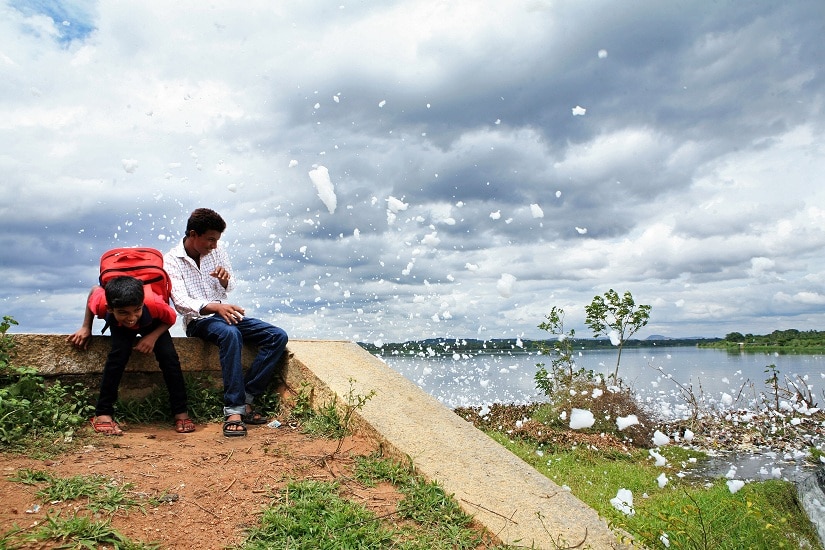 Migration — The boom in the construction industry in Bengaluruand other cities of Karnataka is sustained by almost 15 lakh migrant workers from distant states like Rajasthan, Uttar Pradesh, Bihar, Orissa, Chhattisgarh and Jharkhand. Construction companies no longer seek workers from Karnataka; in fact, they specifically ask contractors to employ labourers from these other states, because they work "harder". In attempt to escape from poverty at home, these workers get sucked into a labour economy that is characterised by exploitative practices, unsafe working environments, inhuman living conditions with little access to basic amenities, and almost complete social exclusion. (Source: National Institute of Urban Affairs)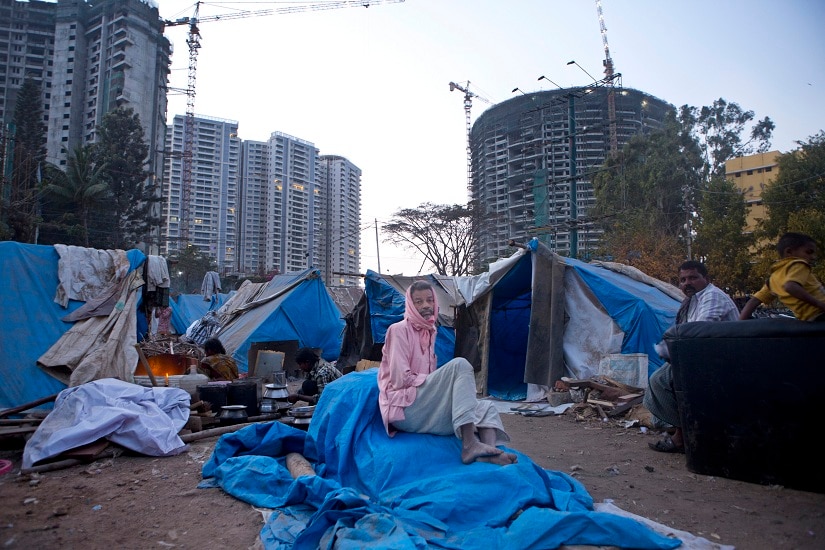 Burial Ground — Most of the burial grounds in Bengaluru are filled and whenever there is new cemetery built, it means replacing older ones. The number has to keep pace with the increasing population.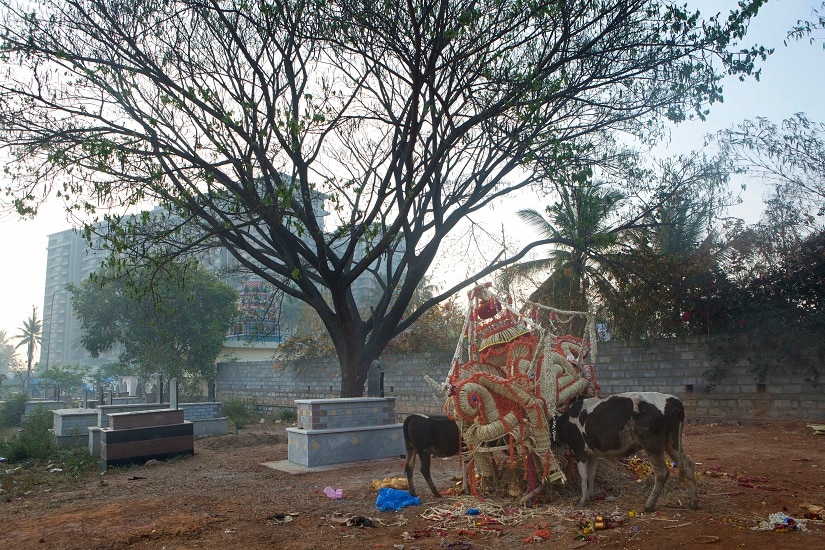 — All photos © Pradeep KS
Firstpost is now on WhatsApp. For the latest analysis, commentary and news updates, sign up for our WhatsApp services. Just go to Firstpost.com/Whatsapp and hit the Subscribe button.
Updated Date: May 21, 2018 18:09:31 IST