Lingerie mannequin ban: BMC needs to cut the men some slack
The biggest reason one should be miffed about the BMC's attempt to ban lingerie mannequins, is because it makes the men of our country look really sad.
Like it or not, Mumbai, especially its thoughtful civic body, is in spectacular company. Your gut might be on fire after BMC outlawed lingerie mannequins in Mumbai, but look at who all the municipal corporation can turn to for support. The Ministry of Women in Brazil attempted to ban a lingerie ad starring Gisele Bundchen saying it is an affront to women-hood. Evidently, selling women's lingerie in this world cannot be easy. While a Mumbai corporator bans them for trying to provoke men into 'wrong acts', Brazil wouldn't let them 'minimise' the husband's right to rant. Fox and ABC News too joined the lingerie-is-a-bad-word bandwagon when they banned a commercial for plus size lingerie deeming it to be 'too racy'.
Having something against the sale of underwear is probably as valid as taking up cudgels against selling toothbrush. Lingerie is a necessity first (unless of course you're a  feminist stuck in the 60s) and thousands of women, and men, know it to well. A walk down Linking Road in Mumbai or New Market in Kolkata, will confirm the fact. From granny knickers and thongs to sports bras and barely-there lace and silk wonders, all of that sell right on the main road alongside bhelpuri, chappals, pillow covers and all such  non-disruptive, asexual things. The only acts men commit around them and can be called wrong in certain ideologies, is overcharging, if they happen to be the vendor. Women and men discuss size, style, price, haggle, fight and complain with little evidence of disruptive hormonal interference.
So here's the thing: the biggest reason one should be miffed about the BMC's attempt to ban lingerie mannequins, is because it makes the men of our country look really sad. When the fact is, except a handful of perverts who don't need the provocation of a plastic doll in lace to pounce on women, average Indian men don't break into sweat and run into lampposts at the mere sight of lingerie.
Unlike what BMC seems to tell the world, lingerie is anything but a bad word in India.  Monica Anand, founder and CEO of Under Cover Lingerie chose to float what she calls an online 'fantasy wear and products' store, because of the $ 2 billion Indian market it has. According to a survey by Ernst and Young that Anand quotes, the Indian lingerie business was pegged at $ 2 billion in 2011. "According to E&Y, the Indian lingerie and nightwear market was valued at about $2 billion in 2011 and is expected to grow at CAGR of about 15% till 2015.  That's a huge opportunity," says Anand. And guess what? Men outnumber women in her customer profile.
Samir Saraiya, director of thatspersonal.com says that a conservative estimate of the e-commerce market of Indian underwear and lingerie businesses would be anything between $1-3 million at present with at least 5.5 million target customers. "While most of our traffic comes from metros like Mumbai, Delhi, Bangalore, Pune, Hyderabad, Chennai, Calcutta, and Ahmedabad, 30 percent of our customers are from tier II cities like Warrangal etc," says Saraiya, founder of the intimate products brand. And here's the surprise again: Just 20 percent of their customer are women.
It seems fairly obvious then, that those men at the neighbourhood underwear shop, the fancy lingerie store in the upmarket mall or the ones frequenting the online stores, are evidently not swayed beyond reason by the corruptible appeal that BMC bestows lingerie with. All that the municipal corporation therefore achieves with all this brouhaha over mannequins, is effectively try and distort the male gaze. The same male gaze which till now had not been unduly discomfited by the sight of lingerie, mannequins or mannequins in lingerie.
Find latest and upcoming tech gadgets online on Tech2 Gadgets. Get technology news, gadgets reviews & ratings. Popular gadgets including laptop, tablet and mobile specifications, features, prices, comparison.
India
The BMC stated that junior engineer Dinesh Gawande has been suspended with immediate effect and a probe has been instituted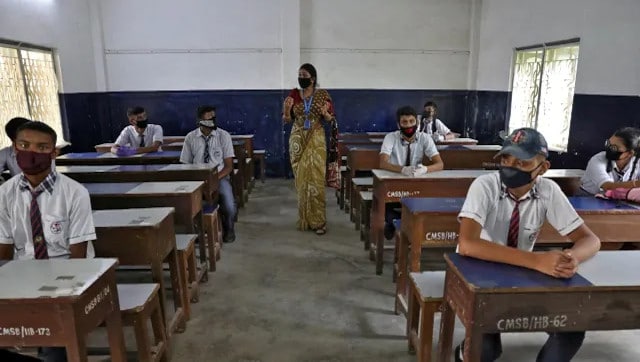 India
The Brihanmumbai Municipal Corporation (BMC), however, said that schools and colleges in Mumbai will stay shut 'till further orders'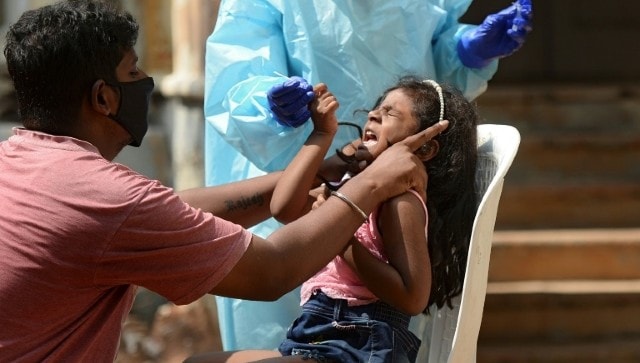 India
Health department staffers of the BMC brought the vaccines from Pune under the security of two police vehicles, the civic body said