Letter to the Subalterns: To everyone who has the courage to come out as bisexual
Coming out as a bisexual has its unique set of challenges, as b isexuals get short shrift not only from the heterosexual majority, but also from the LGBT community.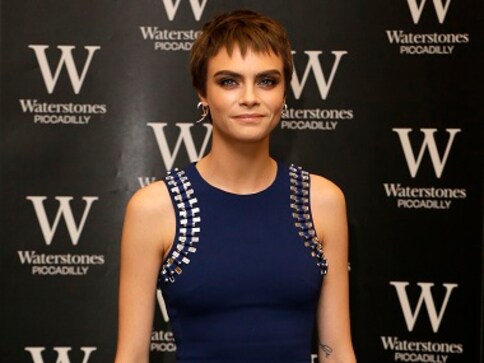 Editor's note: In this series titled 'Letter to the Subalterns' equal rights activist Harish Iyer reaches out to marginalised, oppressed groups and individuals.
Dear Koninika,
I am writing to tell you that I am in awe of you. Coming out as a bisexual woman has its unique set of challenges — in a world that is deeply prejudiced towards bisexuals. I can claim to empathise, but I wonder if anyone can ever truly understand what another goes through — especially when the person is of another gender and sexuality.
Bisexuals are attracted to/love others regardless of gender. This may sound patronising — but isn't that something we should be celebrating? And yet, we have bisexuals being teased as wanting "the best of both worlds". You may even have heard the joke 'Being a bisexual doubles your chances of being asked out on a Saturday night'. Bisexuals get short shrift not only from the heterosexual majority, but also from the LGBT community.
A lesbian friend told me recently, "With all due respect, I don't think I would want to date a bisexual woman." When I asked for her reasons, she said, "They are cheaters. They find it more convenient to marry a man." I explained that it wasn't that bisexual women are 'cheaters' — they are sometimes victims of patriarchy who are forced to make such a decision, under duress.
Also read on Firstpost — The Guysexual's Guide to what not to say to a bisexual friend
"You are bi, so you can think about boys as well — which means you can marry a man," the father of one of my female bisexual friends told her. This father is (supposedly) very progressive and accepting.  parent. My friend shot back: "You are capable of loving more women; why did you choose to marry mom? You made a choice there. You didn't marry anyone because you are capable of feelings of love, you married because you were in love." Yes, just because bisexual persons are capable of loving more than one gender that doesn't mean they get into conveniently hetero-normative relationships.
Koni, I understand the challenges bisexual women face in LGBTIQ circles. I understand 'pink-washing'. Just because you are in love with a woman, you will be labelled 'lesbian'. Your identity as a proud bisexual would be overwritten by the ink of homosexuality. I have heard you scream at queer events: "I am bisexual". It is a pity that we don't look beyond the binaries of 'homo' and 'hetero'.
As a gay man, I can tell you that bisexual men are despised (or if that's too strong a word, then disliked) by many — if not all — in my gay gang. "They are confused", "they will get married to a woman one day" are common assumptions that people make about bisexuals. In fact, our men-date-men networking sites are called "gay networking sites" — completely forgetting the existence of bisexual men. "They are cheats just looking for meat" is something I have been warned of often, when I got into the dating space.
I thought of men who have sex with men when their wives are not home as hypocritical; I labelled them bisexuals. Sometimes, they were bisexuals; sometimes, homosexuals who didn't have the courage to say no to heterosexual matrimony. Sometimes they were homosexuals who were 'late bloomers' as regards their sexuality; but most of the time, they were just men who identified as heterosexual and didn't mind exploring sex with another man, with no emotional connection.
I didn't understand bisexuality all too well initially. When I was in the phase of discovery, I wanted to fit in with the majority in the world by acting like a heterosexual. Deep within, I knew I was homosexual, while I wore the mask of heterosexuality. Confused about my sexuality and the dying urge to conform to one, I gave myself the label of 'bisexuality'. I know many other homosexual male friends who have the same story. Drawing parallels with their lives, many male homosexuals assume that bisexuals will come out as gay eventually after a "phase".
Bisexuality is not a phase. Bisexual people are capable of being in committed monogamous relationships. I know of bisexual women in committed relationships with men, and bisexual women in committed relationships with women. I have seen the same with bisexual men too. It is just like how heterosexuals are not just attracted to a person of the opposite gender, but are capable of sticking to the one they call their partner. Bisexuals too are capable of sticking to the person they love (of whichever gender they happen to be).
Koni, we recently celebrated Bi Visibility Day, and the world indeed needs more bi-visibility. The world needs more Shonali Boses and many more Kalki Koechins to essay the role of bisexual Lailas. We need more fiction on bisexuality; importantly, we need more celebration of facts. We need to celebrate a person who dares to hold on to their truth, despite being judged and/or shamed.
Thank you Koni, for being you. You are fighting a big fight for all of the LGBTIQ while working with the Humsafar Trust as their advocacy manager, handling crisis calls from the community. That you hold on to the bisexual flag even when you are busy doing other things makes you truly revolutionary.
Love,
Harish Iyer.
Health
The main objective of Ayurveda is to nurture and promote good health by managing and preventing diseases
India
NCPCR chief Priyank Kanungo lauded the efforts made by the AAI and thanked them for supporting the protection of children