Lessons in loss: A Delhi postcard
A man grappling with the death of his older brother suddenly runs into a long-lost classmate, one he had pegged as a future socialite. To his surprise, he finds her life has taken an unexpected route. And it carries a few lessons for him as well.
By Vikram Kapur
It was the fourteenth day after my brother died following a massive heart attack. For thirteen days, I had been immersed in death-related rituals. That day there was nothing to distract me and his absence hit like never before. My stomach lurched and I sank, swallowing, into a chair. The family home felt like a torture chamber with a memory lurking everywhere to wring the heart. The old pictures on the walls made me feel like I was gagging. I had to get out of there. Otherwise, I'd choke to death.
"Where are you going?" someone asked as I left. I didn't answer. I could be going anywhere.
Vijay was more than just my elder brother. Sixteen years older than me, he was a father figure, even more so after our dad passed away in 2004. At the time he died, Vijay was particularly central to my life. I had recently moved back to India after several years in America and Britain. In the time I was away, my parents had died, my circle of friends had dispersed, and my relatives had become distant. A string of failed romances had ensured I remained single. In such a scenario, Vijay had emerged as my sole friend and confidante.
Now he was gone and I was wandering the Delhi streets alone, clueless and scared.
My feet led me to a metro station, where my mantra of excuse me fell on deaf ears in the middle of a typical Delhi jostle. Train or bus, it doesn't matter. A Delhi commuter lives by the push and the shove. I flowed into the train at the centre of a bulging human mass and spent the next twenty minutes inhaling sweat reeking from the shirts clustered all round; a stench that even the air-conditioning in the train failed to quench. By the time we reached Rajeev Chowk, I couldn't wait to leave the train. I disembarked and, within minutes, found myself in a Connaught Place drenched in heat.
The heat was the only thing that showed no sign of wilting in Connaught Place that day. It was remorseless like a rampaging heavyweight with his opponent backed in a corner. Several stray dogs lay knocked out in the verandahs running in front of the line of shops. Others were down for the count, panting with trembling tongues dangling from thirsty mouths. Beggars slumped against white pillars, far too spent to thrust their dried palms in the path of pedestrians labouring past. Even the traffic seemed to haul itself forward and the trees looked ready to collapse by the way they hung their heads.
The plush interior of a Costa beckoned with its promise of comfort and coolness, and I entered through the glass door to drop into a sofa.
The woman came in some thirty seconds later. She resembled a desert nomad in the way she had wrapped her dupatta round her head and face to stave off the heat. As she unwrapped the dupatta, I realized that I knew her. Or, rather, I had known her when she was in my class for a year at school. I tried to recall her name. Meera? Meena? Maya?...Yes, that was it—Maya.
She was staring at me; a quizzical look that said I know you but I can't quite place you. I rose and went over. She placed me the instant I mentioned my name and we settled at a table in the corner with our coffees.
Briefly, I told her about myself ending with my recent bereavement. After she had rendered her condolences, I asked about her. At school, she was known for her high-pitched voice and attention-seeking laugh. Shopping tended to dominate her conversation, which had led me to peg her as a future socialite. All these years later, though, she seemed anything but that with her quiet demeanor, her simple salwar kameez and her face devoid of make-up.
"I am a single mother," she told me.
I caught my breath. I hadn't expected that.
"My first husband died in the third month of marriage, a road accident," she continued. "I was one month pregnant. After a couple of years my family pressured me to marry again. 'What will you do in India as a single woman with a child?' they said. I gave in."
She looked down. "My second husband was an alcoholic," she said. "He used to beat me up. I separated from him in less than a year. But I couldn't get out of the marriage for fear of how the scandal would hurt my younger sister's chances. It was only after she got married that I ended it."
From her low voice and downcast eyes, I could tell the kind of hell she had been through. I didn't know what to say. Anything I could think of sounded trite. We sat in silence for several seconds. Then she looked up, smiling.
"Now all that's in the past," she said. "I am happy. I have my job. I am a doctor." The surprise must have shown on my face for she laughed. "Yes, after separating from my second husband I went back to the university and got my MBBS," she said. "Now I am attached to two city hospitals. And I have my son. He's twelve."
She showed me the picture of a smiling boy with bulging cheeks who appeared none the worse for growing up without a father. Having known single mothers in the West, I could well imagine how tough it would be for her to raise him on her own, that too in India with its extreme patriarchy. Yet she was managing. We cannot change the cards we are dealt, just how we play the hand. I had read those words in a book years ago. Now I was face-to-face with someone playing the lousy hand she was dealt with aplomb.
Her phone rang—her son was calling to ask when she was coming home—and she rose to leave. As I watched her go, I felt my heart surge. Suddenly I didn't want to be there, slumped in loser pose. I wanted to be out in the world, facing what life had in store for me. What was more something told me that whatever it was I'd come through it in one piece.
That was three weeks ago. Since then, I have taken life one day at a time. Some days have been rougher than others. Yet each time I felt myself breaking I would think of Maya and swim out of the current of hopelessness before it pulled me under.
There are times where life dishes out something that breaks you into so many pieces that you are left with nothing or nada, as Hemingway famously wrote. I was full of nada the day I met Maya. In the story of her life, I found the inspiration that helped me gather myself to face the future with something resembling hope. By living her life in the way she had, she may very well have helped save mine.
Vikram Kapur is a writer and associate professor at Shiv Nadar University. His website is www.vikramkapur.com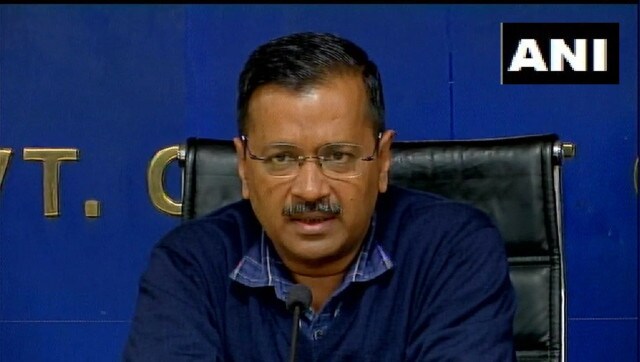 India
The Delhi chief minister said the National Capital will require a daily supply of 700 MT of oxygen until the second wave of coronavirus ends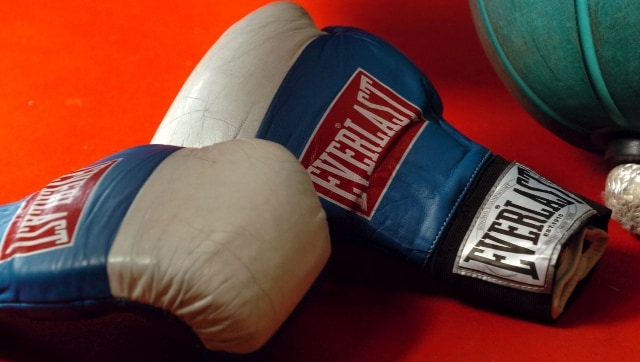 Sports
The tournament was to be held at the Indira Gandhi Indoor Stadium from 21 to 31 May in the national capital, which is recording over 20,000 daily cases right now.
India
AIIMs has also postponed the recruitment examination for programmers, receptionists, junior Hindi translators stage II for AIIMS, New Delhi, and National Cancer Institute, Jhajjar in Haryana