Lessons in hope: Babar Ali, the youngest headmaster in the world, offers students a lifeline
At the Ananda Shiksha Niketan, Babar Ali — the youngest headmaster in the world as per BBC — is helping educate children from impoverished backgrounds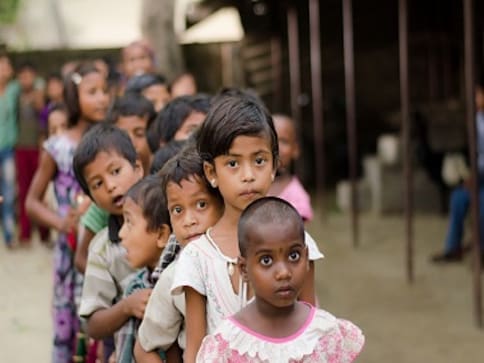 Do you remember a regular day of your life when you were eight or nine years old? I don't remember a great deal, but I can tell you this — it wasn't much to write home about. For most of us, a day started early in the morning, with us still trying to rub the sleep off our eyes while waiting for the school bus, followed by our teachers telling us about many wonderful things in the world in which we had no interest. After-school hours were largely made of stubborn refusal to take our afternoon nap, rush to the colony playground, then some more refusal to "Do your homework", "Finish your food" and "Go to bed."
But a nine-year-old Babar Ali was something else.
Babar would listen to his teachers with wondrous eyes grasping as much knowledge as he could, and rush back home to impart it to the other children in his village who didn't go to school. "I used to come back from school and see my siblings and other children of village playing around, doing nothing. I didn't like that. So I just made them sit around me and started telling them whatever I learned that day," Babar recalls, talking about how his school started in the backyard of his family hut.
It was not as though Babar belonged to a well-to-do family. He comes from the same impoverished sections of the society where children cannot afford to go to school because their parents don't have the money to buy uniforms or books; or because they need to work as child labourers so their younger siblings can survive; girls don't go to school because it is too far from home and the roads are not safe and so on. Babar is the first person in his family to get a formal education. And the heart warming story is that it (the learning) didn't end with him, it was the beginning.
At the tender age of nine, Babar Ali had the heart, the vision and the dedication to bring education to hundreds of children in his village. By the time he was 16, he was running a full school and was declared the Youngest Headmaster in The World by BBC and awarded a TED Fellowship. Today, the school provides education to around 300 students per day from Classes One to Eight. Babar has also roped in his whole family in the school's activities. His younger sister — who was one of his first students (she didn't go to school because of the distance) — is now studying for her Bachelors degree and teaches in the school. All the other teaching staff are also ex-students of Babar. Not only his family, Babar's contagious enthusiasm for knowledge has caught on with the whole community. Dulu mashi, the only non-teaching staff, is a fish seller. She would curiously visit Babar's school and inquire what's going on with all these children. Today she is the caretaker and time keeper of the school.
In November 2009, I was attending the TED India conference as a TED Fellow. Within hours of the BBC article going live, which named Babar as the youngest headmaster in the world, the TED team had almost airlifted the introverted 16-year-old and dropped him at the conference. Tom Rielly, Fellows director, introduced me to Babar and assigned me the task of helping him figure out things.
Inspired by his story, in 2013, I made a casual trip to his village Bhabta, on my way to Murshidabad for my SWBT trip. I received overwhelming hospitality from Babar's family and came back with a lifetime of experiences.
Babar had by then been featured on Aamir Khan's TV series Satyamev Jayate. A photo of Babar with Aamir Khan was proudly displayed at the crumbling door to his tiny office.
A volunteer teaching staff of the school made the children stand in queue for the morning prayer.
Classes started soon after — children enthusiastically studying under a tin roof with no electricity, even as it rained incessantly outside, girls outnumbering the boys. Dulu Mashi came and rang the bell. Babar started taking the classes along with 2-3 other volunteer teaching staff. He also requested me to conduct a few lessons. I remembered how excited the kids were to have a didimoni from the city.
Attendance was a low because of the rains, but students kept tricking in slowly. Some of the girls carried their younger siblings in their lap. When their mothers are off to work as agricultural labourers, these girls stay home to take care of the younger ones. This explains why they do not go to a school which is far off. With Babar's efforts they now get education close to their home.
Babar strongly feels for women's education, and is proud that there are more girls in his school than boys. "Today, girls are ready to outshine the boys in every field, and only by enabling them to excel will the nation develop," he said.
As of the date of publishing this piece, Babar has received support from the government, the school has been recognised as an unaided school up to Class Eight, the makeshift tin roof has been replaced by a permanent building and some land has been granted for further construction. But a lot remains to be done. The school does not charge any tuition fees from the student and as such, is not able to pay any salary to its staff. One wonders then whether or not the efforts are sustainable. Apart from monetary support, in the remote area of Bhabta, Babar needs sound administrative support, documentation work, teaching staff, connectivity and much more.
There are many models of success. A young student walked miles from his remote village to the nearest school and he kept walking, to high school in the city, to the state university in the capital, and finally to the elite universities in a first world country.
This student walked the distance and then turned around, to go back where he came from, to share knowledge and opportunities with younger ones. If you wish to follow him, go ahead and spend a few days at Babar's and share your knowledge with the children.
For more details, visit:
Ananda Siksha Niketan
Vill + P.O. – Bhabata, P.S. – Beldanga,
Dist. – Murshidabad, Pincode - 742134,
West Bengal
+91 9007100960
babaraliheadmaster.com
All photos are sole property of Sanjukta Basu. More photos from the series are here. Some of these photographs are licensed to various national and international publishers namely, Annick Press — Children's Book Canada; Sanoma Utbildning — Sweden; Terra Green Magazine, TERI
also read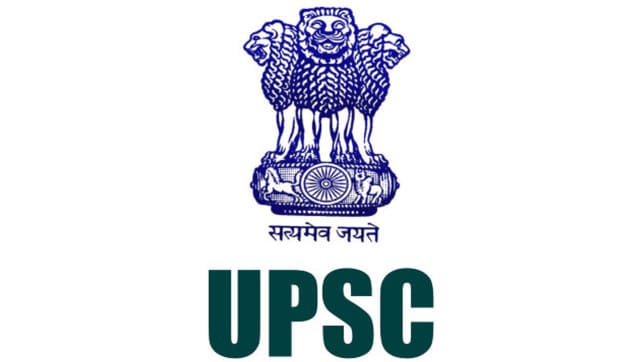 Education
A dream fulfilment for Ram Bhajan, who belongs to an OBC category. He was eligible for nine attempts and this was his last-second attempt
Opinion
In a nation that has achieved independence merely 75 years ago, the lack of education into what was required to achieve it, the millions of sacrifices it needed remain missing
Education
A wine taster, as the title implies, is an individual who evaluates the flavour, texture, and other taste components of wine before it becomes available to the general public