Leslee Udwin's 'India's Daughter' shows you what the government doesn't want you to see
So how does India's Daughter bear testimony to violence and pain?
by Srila Roy
Leslee Udwin's India's Daughter, screened earlier than planned on BBC Four, fared better than I'd expected — and this is no mean feat in a context where the documentary has already been blocked by the Indian government on grounds of inciting violence against women and defaming India's international image by virtue of the platform it offers to a convicted rapist.
While they have not unanimously supported a ban, Indian feminists have accused Udwin of a white saviour complex (Kavita Krishnan) and of silencing the culture of protest that emerged around sexual violence in India in the aftermath of the 2012 Delhi rape (Nilanjana Roy).
So how does India's Daughter bear testimony to violence and pain? Does the telling of Nirbhaya's story serve to reinforce patriarchal and misogynist explanations of rape culture and its victims? Or does it prompt a different set of affective and political responses? While it certainly doesn't do the former, India's Daughter is not entirely successful with respect to the latter.
Udwin's interview with Mukesh Singh – one of the accused whose death sentence is currently in appeal – is the centrepiece of the documentary. What Singh says is extraordinary mostly because of its banality. While interviewing murderers and rapists is not without its issues given their predominant portrayals as monsters or celebrities, we have much to learn from the testimony of convicted rapists. In telling us how sexual violence is practiced as sport and 'fun' and making clear that rape is about power and violence (hence statements like "we were teaching her a lesson"), Singh's words provide clues as to how sexual violence is normalised in our societies. When we hear the defence lawyers voice the same logic of normalising rape – primarily by blaming the victim – we understand how pervasive the culture of impunity is.
To silence this important testimony of the legal fraternity under the banner of hate speech, as some Indian feminists are suggesting, seems misplaced if not politically counterproductive.
One of the strengths of the film is its intimate portrayal of male perpetrators of sexual violence in terms of their personal biographies and their families. Not only do they not appear to be monsters, the five men and one juvenile convicted in the case appear frighteningly ordinary, like millions of men disenfranchised from the promises of a shining India.
The juvenile, for instance, is reclaimed as a 'child in need of care and protection' by a NGO worker, not in an attempt to redeem his acts but to understand them. All these instances have the effect not of straightforwardly 'humanising' male perpetrators of violence, but at least of thickening our available narratives around rape culture, its objects and its subjects. The inclusion of the voice of someone the young wife of Akshay Thakur, one of the men found guilty in the 2012 Delhi gang rape case, is remarkably poignant in this respect. She rhetorically asks, "Am I not a daughter of this country? Don't I have the right to live?"
Our greatest empathy obviously lies with the victim's parents, who are presented as having strong feminist views. But there are other voices too that serve important and not merely rhetorical functions. The victim's tutor and close friend, Satendra, and Amod Kantha, who heads the NGO Prayas, are conscientious male voices that contradict essentialist proclamations about Indian masculinity in the aftermath of the Delhi rape. The inclusion of feminist activists like Kavita Krishnan and footage of protestors calling for justice for other rape victims (like Soni Sori) remind us of longer histories of protesting sexual violence in India.
In the documentary's cast of talking heads, the voice of the gender-based 'expert' from Oxford University jars. It is not clear why Dr Maria Misra was chosen to provide expertise on gender issues in India in face of Indian scholars who have written extensively on the Delhi rape itself. This is not a critique born out of nativism, but a demand for sensitivity towards who provides an 'objective' view.
Besides the unnecessary inclusions of Oxford dons and pedestrian psychologists, India's Daughters reinforces a long-standing idea that has gained more prominence post the Delhi rape: that rape is perpetrated by poor working-class migrant men.
Poverty becomes the dominant explanation for rape and the poor are criminalised with the further implication that middle-class men don't rape. While both Nirbhaya and her assailants are, we know, of the same migratory and urban working class background, she is presented in the film as working her way out of subalternity in ways that the men are not. She is aspirational, independent, enterprising and feminist (a "symbol of new aspirations", Misra says). Her family is described as ascribing to 'modern' thoughts even though they come from traditional origins.
In sharp contrast, the rapists are portrayed as belonging to a criminal and dangerous underclass. In a country where the ability to speak English has very particular forms of cultural capital associated with it, it is striking that Nirbhaya's English is described as being good ("excellent" in an interview with the filmmaker) and the defence lawyers can barely speak the language.
For elite audiences in India and abroad, it becomes very easy to walk away from this documentary secure in the understanding that tea vendors and bus drivers - and not men in power like senior judges and editors - rape women. Conversely, victims of rape culture are middle class women or those aspiring towards middle class status through enterprise and diligence. Justice is ultimately served through carceral approaches to women's issues, through the imprisonment and hanging (and even death in custody) of poor men.
This is not to suggest that the film is unambivalent about the possibility and politics of retributive justice. For instance, one convicted rapist's wife asks whether hanging her husband will prevent future incidents of rape. Singh's contention that the death penalty will increase the victim's vulnerability to murder and death has been voiced by Indian feminists. The documentary doesn't end with the idea of retributive justice bringing closure. It ends, in fact, with the possibility of writing a different narrative of Nirbhaya's rape and murder – one in which the conviction is overturned.
There will be multiple ways of telling this story. India's Daughter will not be the first to do so, but it certainly won't be the worst.
Srila Roy is Senior Lecturer in Sociology at the University of the Witwatersrand, South Africa. She is author of Remembering Revolution: Gender, Violence and Subjectivity in India's Naxalbari Movement and editor of New South Asian Feminisms.
India
The ban on the telecast of controversial BBC documentary India's Daughter on the December 16, 2012 gang rape will continue
Life
The government is scoring too many self-goals in the way it is reacting to the BBC documentary on the Nirbhaya case. The problem is the west knows how to use our own problems against us, but we don't know how to create a strong state that can enforce its own laws or deal with the hijacking of our internal agendas by the west for its own purposes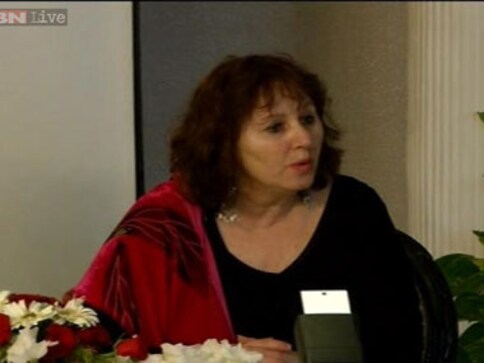 India
Unfazed by the controversy, the British filmmaker behind the BBC documentary on the Delhi gangrape incident on Thursday accused the Indian government of trying to "muzzle free speech" by banning its telecast in India.