Last days with Vinod Mehta: Defiant in death, as in life
Rarely will proprietors now countenance an editor such as Vinod, fiercely, and fearlessly, countering their propensity to exploit the media they owned for promoting their business interests – and compromising the avowed independence of journalism through partisanship.
For all of three months, Vinod Mehta battled death as he did the media proprietors – digging his heels in, instinctively and forever defiant.
Rarely will proprietors now countenance an editor such as Vinod, fiercely, and fearlessly, countering their propensity to exploit the media they owned for promoting their business interests – and compromising the avowed independence of journalism through partisanship.
When protracted illness and stay in hospital withered his will, his spirit even, his body took to instinctively combating the remorseless and ineluctable powers of death. His life too had been such —stints as editor punctuated by months of unemployment only because he'd choose to resign from the job he loved than acquiesce to the unconscionable orders of proprietors.
Vinod was admitted to hospital early December with water in his lungs. Aggressive treatment flared up the Parkinson's disease he suffered from; he slipped into semi-comatose state, showed signs of recovery, but contracted infection. His kidney began to pack up; he then had a massive heart attack last week and was put on life-support. Still, it took death four days to snuff out the life, and fight, in a man rendered frail and skinny because of the prolonged illness.
You might find it odd for me to see in his death a symbol for the life he led. Yet you will comprehend this better when you hear about an episode from his three-month stay in the hospital. In late December, his wife, Sumita, asked me whether I could speak to him in the Intensive Care Unit. He was then in a semi-comatose state, and the doctors thought familiar voices could perhaps improve his slowing mental responses.
There I was in the specially created cubicle of the ICU – he in the bed, his eyes closed, lost in that impenetrable world about which we have no clue, not even to my calling out his name. At the nurse's prodding, I began to speak about this and that – his book which had the hit the stands recently, the performance of the Indian cricket team Down Under, his dog, Editor, gossips swirling in the Capital, the performance of the Modi government, the many people who missed him…
I went on and on, finding it awkward, even stupid, speaking to someone who wouldn't respond. Then I took to talking about the Radia tapes and cricket match-fixing scandals scooped by Outlook magazine, of which he had been the editor-in-chief for 17 long years. His arms began to move, his eyes began to twitch furiously, they opened and fluttered for a few fleeting moments. "Vinod," I said. He did not respond.
The nurse said, "What was that?"
I said, "Forget it."
Vinod lived for writing, for stories, every personal experience of his – from restaurants he ate at to the places he visited to the politicians he met, to his observations on the happenings in the country – was turned into pithy narratives, not necessarily always profound, but rarely ever boring and almost always funny.
In an era where brevity seems a form of tyranny, Vinod ran lengthy, iconoclastic essays of Arundhati Roy, one of which ran well over 30 pages of an Outlook edition. He featured stories that others did not dare touch. It was his impeccable integrity, his being incorruptible, that was most impressive. All this about him has been written about at length – and commended.
But for all those who had worked under his helm, Vinod's most exemplary and endearing quality was the democratic spirit he spawned in the organization he led. Editors are mostly authoritarian, inspiring fear and silence and revolting obsequiousness. Vinod chose to create a relatively flat world, where there were designations symbolizing responsibilities more than degrees of power. Even the most junior staffer could swing into his office; he wasn't "Sir" but Vinod; you could toss four-letter words at him as frequently as he did at you.
The democratic spirit he forged wasn't cosmetic. In The Pioneer, which Vinod re-launched from Delhi in 1991 and where I too worked then, he shattered the esoteric mould of the edit page. Largely the preserve of senior editors, erudite pundits and famous bylines even today, he opened the edit page to anyone who had a view to articulate.
The more opinionated a person, the more strongly he or she blew against the prevailing wisdom, the more welcome they were. A clutch of senior sub-editors, of whom I too was one, began to pop out of the page occasionally, with the additional bonus of having our photos printed and our designations changed to senior writer to ensure  readers didn't take our views lightly.
The editorial meetings in Outlook magazine were a delight, not least for its duration, rarely ever extending beyond 20 minutes. The decisions were mostly consensual and, unlike most editors, he reversed his own line in case he found a majority was opposed to his.
Only once he over-ruled the majority decision. I wasn't in Outlook then. I was told that when the Vajpayee government had the country rocking with its nuclear test, impressing the participants in Outlook editorial meeting as well, Vinod is said to have insisted, "I am the editor-in-chief. My view will prevail. We are opposing the test." Subsequently, he featured the writer Arundhati Roy's lengthy criticism of the nuclear test.
Perhaps he was seldom required to over-rule the majority in the meeting because of the people he hired. They largely conformed, in varying degrees, to his liberal, left-of-centre, secular worldview. He wasn't Left, for sure, as many critics labelled him. And yes, he was an admirer of Sonia Gandhi, but not of her party, running stories which did impact adversely the credibility of the UPA-II government.
Admiring leaders and opposing their actions was an aspect of him. This was because he was instinctively anti-establishment, palpable in the conversation he had with Rohit Mahajan, currently the sports editor of The Tribune, before hiring him for Outlook. Vinod asked Rohit the number of players in the Indian Test cricket he knew personally. "Two," he said. "Just two," Vinod muttered.
"It isn't always beneficial to know cricketers personally," Rohit said spontaneously. "This is the reason why newspapers don't do stories against them." Vinod glanced at him and said, "Ok, go." Once he left the room, Vinod said, "I like his attitude. I would have issued him the offer letter right now. But he is asking for too much money." Rohit wasn't – he only wished his salary to be matched.
Vinod could be incredibly parsimonious, both personally and with those who worked for him. The salary he took was nowhere what the editors much younger than him take, despite promptings from Outlook's proprietor to scale it up. When recession hit India, we joked in Outlook that we won't be affected because the magazine had always been run as if it was perpetually in recession. Nevertheless, when a few jobs were at risk, we in the magazine took voluntary cuts to save colleagues from getting the axe.
The editorial teams Vinod put together everywhere shared a camaraderie even the passage of time could not erode. A good many of us who had worked for him were present at his cremation, reminiscing the times spent together under Vinod. The cartoonist Sudhir Dar, the eldest in The Pioneer team of 1991, hugged me and said, "What a great man Vinod was."
No, I thought, he was a strange man for our times.
When the funeral pyre was lit and flames leaped out, it seemed I was watching the bonfire of defiance, of independent journalism.
World
The name, meant to designate opinions that appeared on the page opposite the newspaper's own viewpoints on issues, doesn't make much sense at a time many people experience the writing digitally, said Kathleen Kingsbury, the Times' opinion editor.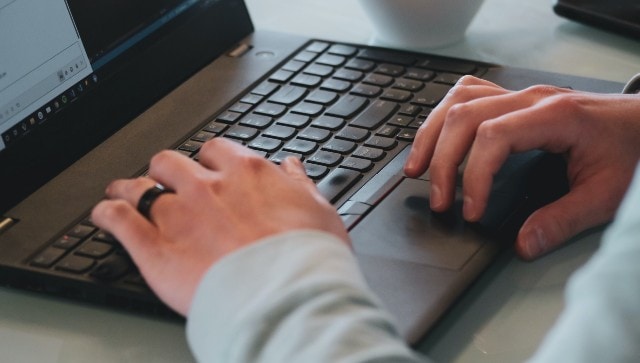 India
This year, the results have been announced in the form of scorecards, so, students can download their individual scorecards from the site
Arts & Culture
A deep dive on how these magazines cared for soldiers, considering their significant psychological and emotional benefits.