Lakme Fashion Week: Is that an alien on the catwalk?
Let's hope this helps them understand that a buyer is unlikely to buy something that will be tough to sell to a consumer.
Do you remember how as a child you believed that the Tooth Fairy would leave a dollar under your pillow if you hide a tooth there? Yeah, me neither, because you know, we're Indians and the closest we came to the Tooth Fairy was Amin Sayani on the Cibaca Geetmala.
But let's assume that you grew up believing in the Tooth Fairy. Then one day, you found out that she wasn't real and you went all, "Nahiiiiii! Yeh sunney se pehley meri kaan kyun nahin phat gayeee!" and wept till your favourite stuffed toy looked like he'd been rescued from a sewage pipe.
That's how I felt as I spent the last three days at Lakme Fashion Week, Winter Festive.
Lakme Fashion Week is Mumbai's premiere fashion event, and yet it's so bland. Sure, it had all the basics right — shows started almost on time, there were no major glitches and the models did some first-class walking, but where was the spectacle? Where were the gravity-defying Cirque du Soleil artists, where was the stage design that made you swoon with awe, where were the waiters walking around distributing glasses of sparkling wine? Even the crowds were a dubious mix. Fashion mavens rubbed shoulders with fashion victims, and everyone looked slightly lost, as if wondering who The Others were and why they were all still on The Island.
The designers, however, all put their best feet forward, and the veterans got it stunningly right as usual. My personal favourites so far are Manish Malhotra, Anita Dongre and Rocky S. Since everyone will talk about them, though, I've decided to let you in on the 5 worst outfits on the ramp at Fashion Week so far. Because where's the fun in being all goody-goody?
Unfortunately, these are all up and comers, who felt compelled to sacrifice wearability at the Altar of Standing Out. Let's hope this helps them understand that a buyer is unlikely to buy something that will be tough to sell to a consumer. (Unless the buyer is Lady Gaga/ Nicki Minaj, in which case can you attach a few plastic bubbles to the collar made of pickled alligator cornea?)
Amit Aggarwal's Space Odyssey
A friend recently narrated the story of District 9 to me, and as he described a human slowly transform into an alien, this is what I imagined it would look like.
 Schizophrenia as depicted by Little Shilpa's Accessories.
I'd like to call this the Sobo Hobo, a line of accessories you can wear only if you're homeless in Cuffe Parade and need to stand out while you ask for change at a signal.
 Aditi Holani's Forgot to Tie-up All Loose Ends

I was going to label this one 'completely unwearable', until I realised how useful it would be to an electrician who keeps losing his wire and needs to keep it somewhere he/she can quickly access it.
 Shilpa Reddy's What You'll Barf After You Eat Green Thai Curry
This is not just tacky, it's a tack attack. It's a tack-sy driver. It's income tacks. It's Captain Tack Sparrow.
 Karishma Shahani's Little Boho Mermaid
This is what I'd imagine a 5-year-old me would design just before being told that I'm not cut out for a career in fashion and would I like to step out for a meeting with the children's counsellor?
So, dear Tooth Fairy, I'm leaving my Fashion Week memories under the pillow tonight, I hope you replace them with something more exciting. Like another Chennai Express review.
Find latest and upcoming tech gadgets online on Tech2 Gadgets. Get technology news, gadgets reviews & ratings. Popular gadgets including laptop, tablet and mobile specifications, features, prices, comparison.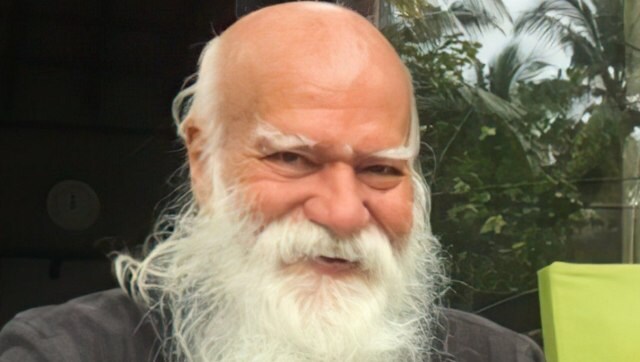 Entertainment
Satya Paul, who had suffered a stroke in December, died at Sadhguru's Isha Yoga Center in Coimbatore on Wednesday.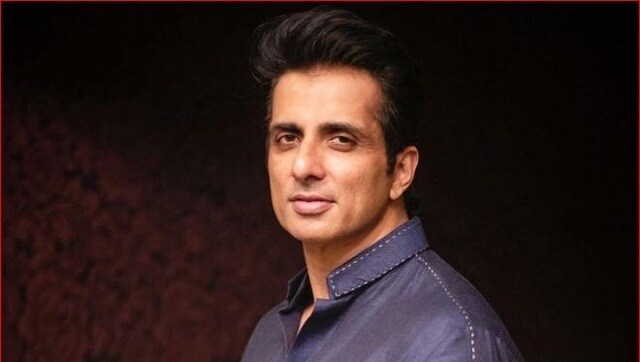 Entertainment
Sonu Sood has denied allegations of unauthorised development, saying that he has taken approval from the BMC and was only waiting for clearance from the Maharashtra Coastal Zone Management Authority.
Entertainment
Banita Sandhu, who tested positive for COVID-19, was admitted to a private hospital in Kolkata after she refused to be treated at a government facility.