Kyoto on a budget: Zen gardens, Buddhist shrines, manga museums — on the cheap
Kyoto offers a restful respite from the frenetic pace of Tokyo — and you can experience the best parts of the city, very cheap
If Tokyo's perpetually crowded zebra crossings, high-speed trains, unhindered shades of neon and towering skyscrapers have left you a little breathless too, then it's time to change the pace of your holiday with a short trip to Kyoto, Japan's former imperial capital. The ancient city is littered with numerous Zen gardens, Buddhist shrines, parks and walking paths, ensuring it offers visitors some much-needed respite.
Having being spared the wartime bombings that cleaned out the capital, Kyoto is now home to over 2,000 Buddhist temples and Shinto shrines.That doesn't mean that the sleepy city only lives in the past. Traditional ryokans, ancient temples and beautiful kimono-clad Geishas jostle for attention with the emerging contemporary side represented by ultra-modern glass and metal buildings, futuristic hotels, glitzy malls and global food chains. And like all good things, the fun bits in Kyoto too are free (or cheap).
Here are the top-five cheap and cheerful things to do while in Kyoto:
A dose of heritage: Yes we know that the city is packed with grand temples, shrines and Zen gardens. So it's a good idea to select one that catches your fancy and visit just that, especially if you are strapped for time. Like the Golden Pavilion or the ancient temple of Kinkaku-ji. The centerspread image for every article on Kyoto, the ancient temple is a truly spectacular and memorable sight. Set against a lush green forest, the gold-leaf adorned building of the temple casts a mesmerising reflection on Kyokochi, the famed "mirror pond" and nothing, not even the hordes of tourists who come here every single day, can take way from its splendid grandeur.
The temple is open daily from 9 am to 5 pm. Admission fee: ¥400.
Kyoto International Manga Museum: The Mecca for all manga fans, the museum is located in a quaint old elementary school building. You can pick any of the 3,00,000 manga comics that are neatly arranged on the wooden bookshelves and devour them at one of the many quiet corners inside the building. If you are lucky, you may catch kami-shibai, a traditional Japanese sliding-picture show which is very popular with the kids and adults alike.
Museum is closed on Wednesdays. Admission is ¥800
Arashimaya Bamboo Forest: The straggling bamboo forest has an air of enchantment about it. The deeper you walk inside, the thicker the forest gets with the endless green stalks looking like they are almost touching the sky. The playfulness of the rays that manage to filter through the thick groove makes it a serial Instagrammer's paradise. What's more, the cacophony of the bamboo creaks is broken only by the sight and sound of doll-like kimono-clad couples on their way to the Nonomiya Shrine.
Entry is free.
Gion: The cobbled lanes of Kyoto's entertainment district are lined with old wooden buildings, many of which are ceremonial tea-houses or high-end ryotei restaurants. Also known at the city's Geisha central, the neighbourhood offers the lucky ones a once-in-a-lifetime fleeting chance to spot a geisha walking down the street in all her glory — painted white face, neatly pinned hair and a colourful kimono.
Entry is free.
Nishiki Market:Wander around the narrow streets of the 400-year-old Nishiki Market, especially as evening sets in, to relive the magical charm of an era gone by. The narrow streets, famously called 'Kyoto's kitchen', are decked with stalls that sell everything related to food — various kinds of seaweed, dried fish, soy doughnuts, octopus balls, varieties of sake, green tea, incense, candles, Hello Kitty dolls, kimonos, traditional gelatinous Warabimochi bean cakes and daito, a kind of pickled radish. Modelled around the traditional shotengai or the shopping streets of yesteryears, the market is a foodie haven like no other.
Entry is free.
Pro tip: Get an All Day Bus Pass for ¥500 and zip your way across the city. The buses on all routes are pretty frequent and always on-time. 
All photos are © the writer. All rights reserved. 
Subscribe to Moneycontrol Pro at ₹499 for the first year. Use code PRO499. Limited period offer. *T&C apply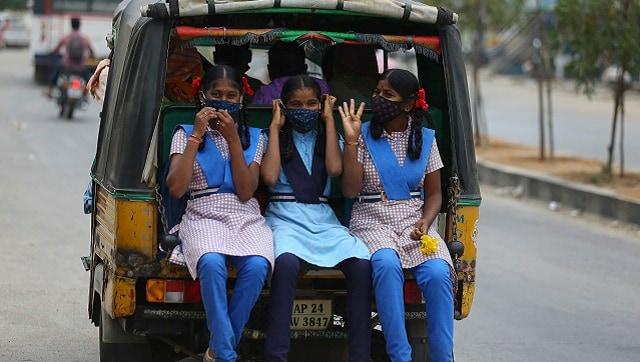 India
Karnataka officials have said those who want to enter Kerala from these entry points will have to produce a COVID-19 negative report after taking an RT-PCR test
science
Entrepreneur Jared Isaacman is using his purchased spaceflight as a charitable fundraiser and has two more crew members to select that he plans to reveal in March.
World
In 2000 scientists found that water had once flowed over its surface which rekindled interest in Mars exploration as they pored over images looking for evidence.