Kosha mangsho and Bhoot Chaturdashi: Celebrating Kali Puja and Diwali, Bengali style
Right when Bengalis are getting over their Durga Puja hangovers arrives Diwali and Kali Puja. And keeping up with the old saying 'Baaro maashe tero parbon' (thirteen festivals in twelve months), Bengalis not only celebrate Kali Puja, but Diwali as well. Though the festivities aren't as big as that of Durga Puja, the enthusiasm is no less.
Just as Durga Puja hangovers set in, Diwali and Kali Puja show up on Bengali doorsteps. Keeping up with the Bengali saying of 'Baaro maashe tero parbon' (thirteen festivals in twelve months), Bengalis celebrate not only Kali Puja, but Diwali as well. The festivities aren't as big or as long as those of Durga Puja, but they are no less enthusiastic.
Here's what marks the countdown of Diwali and Kali Puja celebrations in Kolkata:
1. Drying old firecrackers on your rooftop
You know Diwali is approaching when makeshift shops selling firecrackers mushroom all over Kolkata. The biggest spread of these is the baajir bajaar (firecracker market) that is set up at the Maidan, in the heart of the city. Hundreds flock to Maidan to get the fanciest crackers that year. The closer it gets to Kali Puja, the cheaper the firecrackers get as the vendors must sell everything. You'll also see the odd roof with old firecrackers being kept in the autumn sunshine so that those saved from last year can be ready for duty.
2. The glittery pandals
Much like Durga Puja, Kali Puja also sees pandals being set up all over the city. They're not as elaborate as the Durga Puja pandals, but as day draws near, you can see Goddess Kali showing up, her temporary homes and glittering fairy lights decorating the city.
3. Warding off evil spirit-- Bhoot Chaturdashi
But before the goddess is officially among us, ready to be worshipped, it's time for Bhoot Chaturdashi. The night before Kali Puja, Bengalis light 14 lamps or diyas at home. Some believe the 14 lamps ward off evil spirits. Others say the diyas the past 14 generations of ancestors. It's believed that the night before Kali Puja, the spirits of these ancestors descend upon earth on that day.
4. Eating leafy vegetables. Yes, really.
Continuing the 14 theme, Bhoot Chaturdashi is also the day when Bengalis flock to the market to buy choddo shaak or 14 kinds of leafy vegetables. Traditionally, these are eaten by everyone in the family for lunch to ward off evil spirits. It sounds like a lot of leaf, but vegetable sellers will have bundles of the chosen 14 leaves, ready to be chopped up and cooked.
5. Kali Pujo
The day after Bhoot Chaturdashi is Kali Puja. The goddess is believed to be an embodiment of shakti and an avatar of Goddess Durga. She is worshiped on a new moon night, but since this is a puja in the Tantric tradition, the traditional offerings to the goddess include meat and alcohol. The bhog (which is the Bengali word for prasad) can include khichdi and mutton cooked without garlic or onions. Animal sacrifice was once considered a must for Kali Puja, but now vegetables like bottle gourds or pumpkins are offered as a symbolic sacrifice.
6. Visiting Dakshineshwar and other Kali temples
Aside from the pandals, which see streams of visitors, temples like Kalighat and Dakshineshwar see thousands of devotees visit to offer prayers. Many come from different parts of Bengal to pray to the goddess on this auspicious day. Dakshineshwar is famous for having been set up by the 19th century saint Ramakrishna Paramhansa. According to legend, Kalighat is built on the site where the toes from Sati's right foot fell when her corpse was chopped up by the sudarshan chakra.
7. It's not complete without kosha mangsho
For Bengalis, no festival is complete without food and Kali Puja is no exception. In fact, Kali Puja is particularly special for Bengal because eating home-cooked kosha mangsho (mutton curry) is an integral part of the tradition.
8. Lighting diyas
Thanks to its proximity to Diwali, over generations, Kali Puja has also become a celebration of lights. On the night of the puja, every Bengali household is lit up with diyas. Children descend upon streets to burst crackers, ranging from the tarabati (fuljhari) to rockets and of course, the bombastic firecrackers that make a terrible noise.
9. Lakshmi puja at home
Another goddess is associated with this time of year for Bengalis: Lakshmi Puja is performed in many homes. While ghotis (those whose families are originally from West Bengal) perform Lakshmi Puja on Kali Puja. Bangals (those who originally hail from what used to be East Bengal and is now Bangladesh) perform Lakshmi Puja a few days after Durga Puja.
10.  Cheap Chinese electric lights to decorate your house
Diyas are the traditional decoration for Kali Puja. They would be lined up and filled with either ghee or mustard oil before being lit up. Today though, those are being replaced by electric lights, particularly cheap ones believed to be coming in from China.
However, traditions are slowly both changing and being forgotten with usually the elderly in the family insisting that these old practices be followed. Diyas made of mud have been replaced by candles and fairy lights. Home-cooked meals have been replaced by home delivery. To a Bengali, in Kolkata or elsewhere, celebrating Diwali or Kali Puja is more a party and a glittering night out.
Find latest and upcoming tech gadgets online on Tech2 Gadgets. Get technology news, gadgets reviews & ratings. Popular gadgets including laptop, tablet and mobile specifications, features, prices, comparison.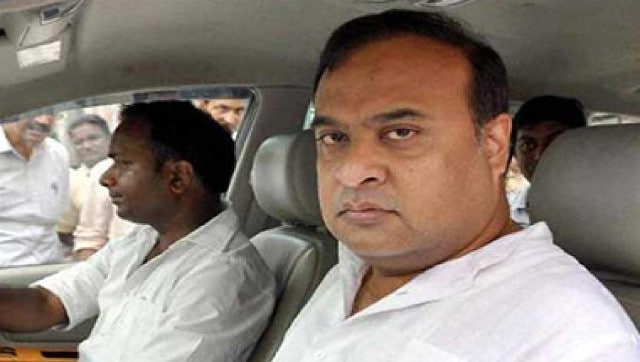 Politics
Ahmed had recently suggested setting up a 'Miyan Museum' inside the Kalakshetra in Guwahati, and had said that one of the items on display would be blue-checked lungis worn by Bengali Muslims settled in the riverine areas of lower and cenral Assam
Entertainment
Aparajita Adhya has cancelled her cookery show shooting schedule till 3 November and will be in isolation at her home.