Kochi-Muziris Biennale 2016: 108-day celebration of contemporary art marks fest's third edition
Billed as the most anticipated celebration of contemporary art in South Asia, the 108-day-long, third edition of Kochi-Muziris Biennale (KMB) commenced, at multiple venues in Kochi, from Monday, 12 December 2016
Billed as the most anticipated celebration of contemporary art in South Asia, the 108-day-long, third edition of Kochi-Muziris Biennale (KMB) commenced, at multiple venues in Kochi, from Monday, 12 December 2016.
Titled "Forming in the pupil of an eye", KMB 2016 will features performances and productions of 97 artists from 31 countries.
Curator Sudarshan Shetty explained why the theme was chosen: because the eye is the only reflective organ in the body and it reflects as much back into the world as it takes.
"'Forming in the pupil of an eye' is not an image of one reality, but a reflection of multiple realities and of multiple possibilities in time. My curatorial approach was shaped therefore as a conversation between different streams and forms of art practice. This Biennale is intended as a dialogue between multiple perspectives and possibilities as it evolves within the space and through the duration of the Biennale and beyond," he said.
"In aid of this, there are art projects this year that will involve spaces and individuals not traditionally associated with the Biennale. Latvian artist Voldemars Johansons has changed the horn sounds on a number of auto rickshaws making them ambassadors of the Biennale as they drive around the city while Argentine writer Sergio Chejfec is writing a 88-chapter novel while moving through Kochi," added Shetty.
Chief Minister Pinarayi Vijayan will inaugurate the third edition on Monday evening.
The event is spread across 12 venues in and around Kochi and will also include ancillary programme of events that includes the Students' Biennale, conversations, talks, seminars, the Art By Children and the Pepper House Residency exhibitions, workshops, artists' cinema and music sessions, among other activities.
The artists whose works will be on display are drawn from various disciplines, forms, styles and include writers, dancers, poets, musicians and theatre practitioners.
"The final list of artists is but a sampling of the richness and range to be found along the art spectrum. The coming together of, and the conversations between, their diverse approaches, sensibilities, practices, creations and performances as they unfold in Kochi will showcase to the world what the 'People's Biennale' is all about," said Shetty.
Visit www.kochimuzirisbiennale.org for more information about the schedule and participating artists
Find latest and upcoming tech gadgets online on Tech2 Gadgets. Get technology news, gadgets reviews & ratings. Popular gadgets including laptop, tablet and mobile specifications, features, prices, comparison.
Lifestyle
In MD Pallavi's 'Salt', a woman and her daughters walk the hard line between hunger and dignity.
Lifestyle
'Salt' revolves around a family of three women — a mother and two daughters — who are coping with the pandemic and its resulting shortcomings by telling each other stories and faking the food on their plate.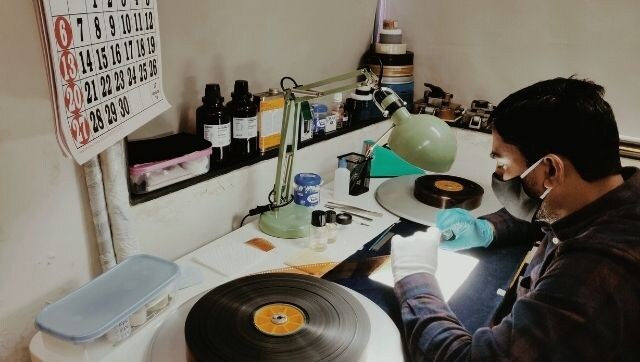 Entertainment
Unlike most, film archivists don't have the option of work from home. The process of restoring and repairing film is an often laborious and expensive job that entails physical access to fragile material.