Kishori Amonkar's music was all heart — and that's why it was so easy to fall in love with
How Kishori Amonkar made some of the most unforgettable music her audiences ever heard
Sometime in the summer of the early '80s, Kiran Seth, the indefatigable founder of the classical music revolution Spic Macay, had dragged a bunch of fidgety youngsters to a Hindustani vocal concert at the All India Institute of Medical Sciences. I made sure I sat near the door, ready to take the leap to freedom at the first opportunity. I didn't move from my place the entire evening, didn't once look at my watch or the door and spent the two-bus long ride home in a daze, the music refusing to die down in my head.
I have no recollection now of what Kishori Amonkar sang that evening but I was sure I wanted more of it. Who was this? What was she singing? Next day I landed up at my pet music store at Regal building, seeking an Amonkar record. I remain eternally grateful to the very knowledgeable bearded soul at the counter who pointed to ECSD 2702. The 33 RPM HMV LP cover had concentric purple concentric circles with an 'om' embedded in the middle; it simply said 'Kishori Amonkar Classical Vocal'.
I recall the moment Side 1 came alive on an ancient Philips record player with her haunting Bhoop. As the afternoon sun poured in, her voice seemed to melt simply with the light. "Aavan kahilava (you said you would come)..." went the achy but hopeful pukar (cry) of the slow bandish 'Eri Aaj Bhailava'. It remains possibly the most romantic piece of music in Hindustani music. 'Sahela re' that followed is now the stuff of legend, playful, gentle, wishful. ECSD 2702 was altogether like a delicate miniature painting. Along with Kumar Gandharva's Triveni and Bhimsen Joshi's Shudh Kalyan records, they pulled me into a long journey into the wonderfully mysterious world of Hindustani classical music.
To love that Bhoop you didn't need to know your ascending scales from descending ones, crack the rules of vadi samvadi, unravel the notes in the taan. Kishori Amonkar's music was all heart and it was easy to fall in love with. "It isn't the rukha sukha (dry) khayal people were used to. It stayed in the boundaries of a khayal but carried the lilt of thumri," analyses veteran vocalist Shruti Sadolikar.
A fan recalls listening to an episode of the hugely popular Sangeet Sarita on Vividh Bharati where Amonkar was being interviewed by singer-actor Shekhar Sen on the intricate technicalities of her music. "Anand man se hai ya budhi se (does pleasure lie in the brain or the heart)? Then why strain your brain so much?" she shoots back.
With this bhava-laden music, Amonkar is supposed to have defied the rules of the Jaipur Atrauli gharana she was born into through her mother — the legendary Mogubai Kurdikar. Connoisseur, musician and scholar Deepak Raja calls her the "Queen of Romanticism". "She broke away from Jaipur Atrauli's obliqueness of the kind Kesarbai Kerkar typified. Till she took this melodic approach, you only heard such lyricism in thumris. And it was possible only after the LP came into existence. In the earlier 3-minute format her music would've sounded like film music. In 20 minutes, her music could expand on the rasa and yet show its majestic structure," says Raja.
He explains why her art pulled in those who had no understanding of or interest in shastriya sangeet. "She was a meticulous structuralist, her music opened up like a book. There were words, phrases, sentences, paras, chapters laid out, so you could simply absorb the music without really understanding it," he says.
This is not to say that the music was frivolous; she was nothing if not an intellectual. "She was an exceptional mind, formidably well read and informed. Like Kumar Gandharva and Vilayat Khan, thought was as important in her music as feeling and knowledge," says Raja.
The rebel creative streak was something succeeding generations of women musicians were hugely inspired by and aspired to. "She didn't stick to safe gharana singing, but picked up whatever she liked along the way from other styles and delved deep into them. She then came up with the results of her experiment and presented them without fear. A lot of critics and conservatives criticised her but she had the courage of conviction. This honesty reached out to people and touched them which is why she was loved as much by lay listeners as erudite audiences," says Sadolikar.
Practically every younger singer on the scene today — from Ashwini Bhide Deshpande and Arti Tikekar Ankalikar to Manjiri Asanare Kelkar and Saniya Patankar and several others — has at one time or another in their careers sounded eerily like her.
"She had a huge impact on the younger generation of women singers. Art is not just a technical medium it is also audio visual and those of us who saw her on stage were deeply influenced by what she represented. She went beyond grammar and technique, exploring the language of every note, putting new life into it," says Pune vocalist Gauri Pathare.
Like many other admirers, Pathare's first exposure to Amonkar came at age 12 when she heard her sing in Pune. "I didn't understand anything. I realised much later that she sang Bahaduri Todi. But the impact was massive. The aesthetics of her music, the kahan (delivery), she presented the most beautiful aspect of raga music," she recalls.
Increasingly, over the last couple of decades, Amonkar acquired a reputation for being a difficult and temperamental genius. She took considerable time getting started, tuning the drone instruments, coaxing her often unruly voice into shape but strangely enough, the more the stories of her tantrums grew, the larger the audience as well. And when you returned from the concert the question usually was: so what did she do today?
Shobha Deepak Singh of Shriram Bharatiya Kala Kendra says Amonkar was an anxious artiste and it took a lot of affection and effort to put her at ease before and during concerts. "Over the last three and a half decades of performances at the Shankarlal Festival, I learnt how to deal with her fears. I would sit with her over a cup of tea and talk her out of her insecurities. The last time she performed at Kamani she asked me where the East was on stage and I told her 'it is where the audience is' and she cheerfully agreed," says Singh.
At her last concert in Delhi for the Bhilwara Festival she took a 40-minute break, according to Singh, and the audience stayed, the hall packed to the rafters.
Her admirers say the temper tantrums were her way of ensuring that she was respected in a fast changing world where the word 'shastriya sangeet' no longer evoked awe. "She was misunderstood," counters Kiran Seth of Spic Macay. "She actually led a very simple life, quite happy without any of the things that she made mandatory at concerts. The process by which she arrived at her music was intense and difficult and she didn't want people to take a casual approach to it. It is a struggle to reach that subtlety I call the 'alpha domain'. For instance, she couldn't tolerate anyone walking into her green room before a concert, a common practice these days. She said she needed to get into the condition to undertake a tough journey. And I appreciate that," he says.
At an overnight concert in Patna, she once left the stage in a huff when audiences waiting for Manoj Tiwari's Bhojpuri songs got restless. "It was well past midnight but we apologised to her, some of those around actually fell at her feet. She relented at around 5.30 am and took the stage," recalls Yashwant Parasher, a music buff from Muzaffarpur and an ardent Amonkar admirer. "She sang Todi for an hour to an audience of about 1,000 that had as many VIPs as commoners. It is probably the most unforgettable music I have heard."
Find latest and upcoming tech gadgets online on Tech2 Gadgets. Get technology news, gadgets reviews & ratings. Popular gadgets including laptop, tablet and mobile specifications, features, prices, comparison.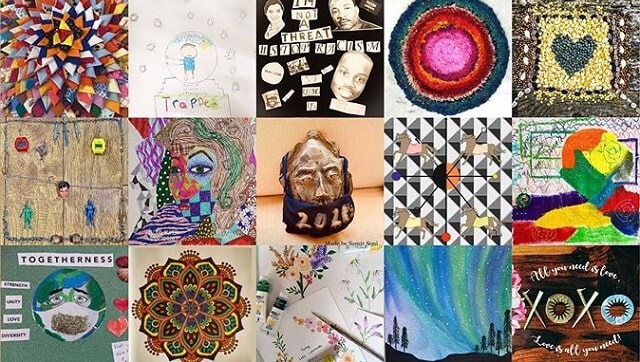 Lifestyle
The Corona Quilt Project is a creative, non-verbal way of expressing things that sometimes words are not able to capture.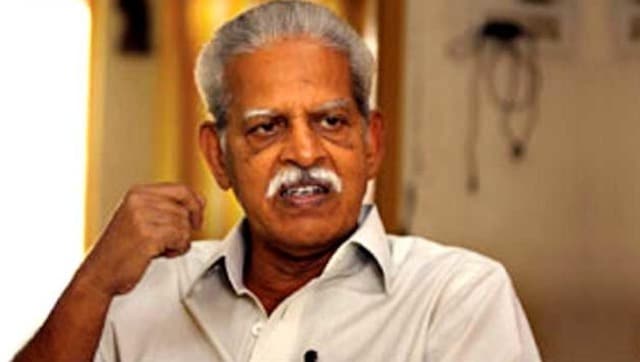 Arts & Culture
Varavara Rao's poetry, which evolved over six decades, reflects and critiques modern social history, balancing it with a consistent and hopeful quest for freedom.
Entertainment
It is now time for artistes to demand that they be given priority as stakeholders by all working in the sector, in conjunction with the music companies, publishers, policy makers, bureaucrats and other stakeholders, or else, the arts may perish and with it those who make art.