Ketaki Sheth's Photo Studio project collates images of defunct, struggling Indian studios
Seasoned photographer Ketaki Sheth's latest project Photo Studio brings together an array of photographs of defunct or struggling studios from across the country, and in doing so she gives them a new life, most crucially, one separate from history.
The film camera is long gone, and with it the statuesque nature of photography itself. Digital is mobile, and permeable to an extent that film never was. The fact that the photo studio, as we knew it in from our neighbourhoods, is fast disappearing other than its applicative presence in the form of the passport photo is in itself an indication of this digital renaissance. But can these studios, now defunct spaces, or anodyne in their use, be put to greater effect other than the becoming vehicles of nostalgia? Seasoned photographer Ketaki Sheth's latest project Photo Studio brings together an array of photographs of defunct or struggling studios from across the country, and in doing so she gives them a new life, most crucially, one separate from history.
Sheth's latest project, is ironically, also her first with a digital camera, and while she admits to the convenience of it all, she hasn't forgotten her decades shooting with film. "I loved my darkroom years," she says "and then later worked with Adrian Ensor who made prints for me for many years. He was an artist and we had a bond. He was intuitive. He understood what I was doing and could bring out the best in my negatives. We both wanted the best but we both allowed for deviations." Sheth's believes that though digital has been more liberating, her approach to photography still remains rooted in the days of the reel. "In some ways, I still work as an analogist. I don't shoot hundreds of pictures. I stop when I know I have something. I love being able to see the image instantly. With this new work, I felt I took to colour very intuitively but then the digital work after felt daunting," she says.
For this project, Sheth travelled to around 65 different studios between the years 2015 and 2018. Strangely, though, a lot of them resembled each other across borders and cultures. "Each studio started looking the same. Even the backdrops! There was nothing (to me) that suggested a community. To find a Bahai temple backdrop in a village in Orissa seemed a mystery to me! To find Gandhi in Gujarat felt natural! Of course, Bengal will be different from Kerala and so on," she says. In a way, Sheth is right. There is nothing exclusive to a lot of the studios she has captured, nor anything indicative of local culture, other than the instances in which its subjects appear. To that effect, it also indicates how it is the people, and not necessarily the place. That said, there are fantastical elements of imagination and aspiration that cross over, of realism and its narrowest escapes. "In Nuagaon in Orissa, there was a wonderful studio called Astarag. It was special because the owner was the photographer and the backdrop painter. He was an artist. He really had a feel for what he was painting and photographing. He wasn't just doing passport pictures and weddings. He was able to stride both the worlds," Sheth says of a studio that stood out.
A lot of photographers have brought the studio cultures to light in recent years, most of them working with its technique of light and focus. But Sheth imagines personalities, rather than just people, situations rather than just objects, and a story, rather than the fond remembrance of one that was once told. "When you create an image, its like writing a paragraph or a story or doing a painting. You use both imagination and intuition.  Your subject becomes a muse for that moment and you wait till the expression or the gesture or the posture feels right to you as you create your image. It really is a very personal thing but when it happens it feels right," she says. With the camera now as ubiquitous as the phone in our hands, the idea of image has become either too political or too private to be anything close to metaphorical.
Sheth believes that millennials are well within their rights to move on from the nostalgia of photo studios or see them as a means. "The studio as I saw it was remembered by images of my grandparents or parents' generation. It's quite nice actually not being too familiar as a sitter in a studio because your imagination works so much more when you enter the space and see its potential and what you can do with it. I think photographers work like artists, they create something out of material and don't necessarily glean facts," she says. But when everyone is a photographer, who really is?
With handheld cameras now a part of personal life, the selfie a social constraint, has imagination become too dour, an exact duplicate of reality, only slightly exaggerated – filtered if you like? That is where photographers can, perhaps, still play a distinctive role or at least define this phenomenon for us – the world as the studio. "You know I have a smartphone and I do take pictures. But I haven't really got into Instagram or even Facebook or Twitter.   Maybe taking a lot of photographs everywhere teaches one to be more discerning as we progress. The more you do something there is huge potential in getting better!" Sheth says.
Find latest and upcoming tech gadgets online on Tech2 Gadgets. Get technology news, gadgets reviews & ratings. Popular gadgets including laptop, tablet and mobile specifications, features, prices, comparison.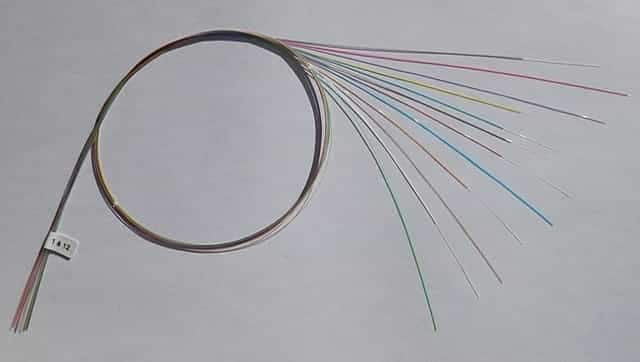 Business
India currently ranks among the lowest in internet quality even as it continues to be one of the most affordable internet economies in the world.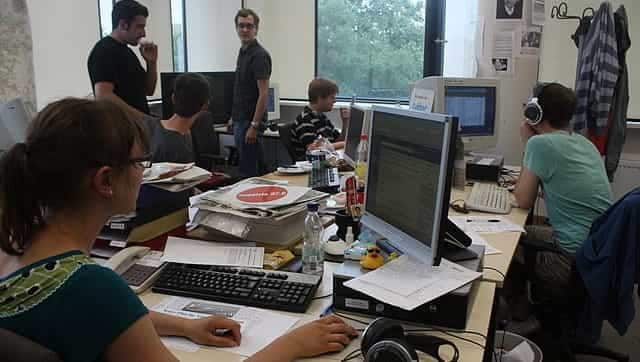 Business
The digital media space has been attracting substantial foreign investments in the last few years and has been creating significant employment opportunities in India.
News & Analysis
The proposal comes amid a lukewarm reception for digital contact tracing by smartphone and ongoing concerns that devices may be used for government surveillance.