Keep safe distance: Chennai's Victorian rules for the young
Chennai does not need khap panchayats or Shri Ram Sene to keep boys and girls apart. It has a well-oiled suffocating Victorian prudishness that works quite well even in an institution like the IIT.
by Gautaman Bhaskaran
A man and a woman together is one of the most beautiful sights this world will ever know. Yet, since time immemorial, there has been a vicious pleasure in keeping them apart whether it's Romeo from Juliet or Heer from Ranjha. In the north, khap panchayats want to clamp down on love marriages and that instrument of love – the mobile phone. And in the south the Shri Ram Sene bursts into pubs where men and women might drink together.
But one does not always need a political organisation to impose the gender divide. It can happen even in an institution like the Indian Institute of Technology. The latest hullabaloo over this gender divide happened some time ago, when the media caught hold of emails exchanged between the faculty members of the premier institute in Chennai. Set on an undulating expanse of green, picturesquely dotted with deer and birds, the campus, beneath its veneer of serenity, is a hotbed of raging restlessness and rancour. The emails spoke of the pressing need for stricter controls on the students, who termed these, in no uncertain terms, as "moral policing".
The emails were sent back and forth after a stormy open forum where students argued with teachers about rules relating to Hostel Nights – an annual celebration that hostellers look forward to.
The Hindu wrote: "From regulating students' privacy to restricting their internet access, the proposed ideas seem to take disciplinary measures to a new level of impracticality. 'Ideally, no LAN', 'Open doors and windows' (in hostel rooms) and 'Shelving hostel nights and thinning down cultural nights' — are some of the ideas mooted by professors, some of whom are also administrators."
One boy quipped "I am 21, and what is your problem if I have sex with my girlfriend or whoever it is in the hostel room?" There were others livid questions like this.
All this is not surprising given that Chennai  has always had a suffocating code of conduct in place, well oiled and well heeded to. Three decades ago, when I moved from what was then Calcutta (and what a delightful city it was) to what was then Madras, I was shocked to see the metro's innumerable idiosyncrasies. One of them – that puzzled me no end – was the gender gulf. Men and women, even boys and girls, stayed – or were kept – far apart.
For one, I still remember in Calcutta there was no strict segregation in co-ed schools. There were times when boys and girls sat together. And it was common to see couple holding hands on the sprawling lawns of the Victoria Memorial. The scene was not very different at the Dhakuria Lakes, where courting couples were certainly not harassed by political thugs or policemen. I know because I myself had dated the woman I loved – and who is now my wife – on those beautiful pastures of green, and nobody bothered us.
Obviously Madras was a cultural shock for me when I landed there in the mid-1980s. I found it ridiculous among other things that no man would dare sit next to a woman on a bus or a local commuter train. So, what if several such places went a-begging. Men would rather stand and get tossed about than tinker with the unwritten code, inviting social displeasure and wrath. If a man, perhaps not yet educated in the ways of the city, were to take a seat next to a woman, one could sense a strong hostility as if a sacred commandment had been broken. The few times I sat next to a woman in a bus – in all my blissful ignorance – looks from fellow passengers could have killed me on the spot.
This "Keep Safe Distance" diktat was followed elsewhere too. In schools, in colleges, in cinemas and even in temples. In theatres, women invariably wanted to exchange their places if they got a seat next to the male of the human species. In temples, the sexes were religiously segregated. Or else, it seemed that the gods would be angry.
Nothing much seems to have changed 30 years after I made Chennai my home. The world has moved on but Chennai remains Chennai, pretty much content with keeping the man and the woman away from each other.
Away from the IIT, some engineering colleges in Chennai  are even more unreasonable. They enforce this "boy-should-not-meet-girl' rule with an iron fist. Boys and girls are sternly forbidden from even talking to one another. If a boy and a girl are caught even exchanging pleasantries, the college authorities chastise them publicly. They are warned not to develop "such bad habits."
Supervisors patrol every college bus (which transports students), every corridor, every dining space to make sure that there is no communication between a boy and a girl. What is even more scandalous is that boys and girls have to use separate staircases. In the hostels attached to engineering colleges, mobile phones might be allowed, but not "romantic ring tones" lest they evoke love and passion in young hearts! Some years ago, a professor stormed out of a classroom when he found girls and boys sitting together. He threatened never to take the class if it behaved so indecently.
All this is medieval madness, but those who enforce such unhealthy curbs must understand that boys and girls (men and women too) find ingenious ways to meet and talk and start a relationship. During my early years in Chennai, I knew girls in a well-known college hostel who jumped across a wall at night to meet their boyfriends. At another hostel in another city, I am told that girls now smuggle in boys in huge boxes. Sounds farfetched, but it could be true, for all you know.
I certainly feel that boys and girls must not be segregated. Instead they must be allowed to grow up together. Only then can each develop a healthy respect for the other and guys can find a level of comfort in the company of women.
On my recent trip to Kolkata, when I asked my 20-year-old niece how she found her new college, she described her experience in just a word: "Boring". Why?  "Because there are no boys", she rued.
After I returned to Chennai, I wondered whether I would ever get an answer from a 20-year old as bold as the one I got from my niece. No way.
Find latest and upcoming tech gadgets online on Tech2 Gadgets. Get technology news, gadgets reviews & ratings. Popular gadgets including laptop, tablet and mobile specifications, features, prices, comparison.
First Cricket News
Srinivasan also spoke about how Dhoni's instinct and judgement contributed to his team's success at a time when a lot of emphasis is placed on data.
First Cricket News
Having started as a super economical spinner in Chennai Super Kings (CSK) and then moving on to the national side, Ashwin has played several years under MS Dhoni.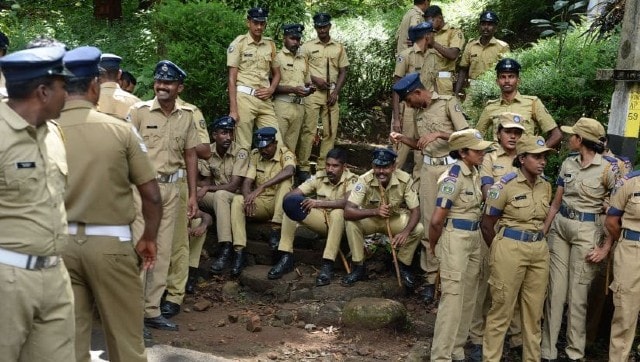 India
The three victims were contract workers engaged in the construction work of the IIT campus at Kanjikode, work for which began just one and half months ago