Kavita Mahajan, Sahitya Akademi award-winning Marathi novelist, passes away aged 51
Kavita Mahajan received the Sahitya Akademi Award in 2011 for her Marathi translation of Rajai, a collection of 17 short stories by Urdu writer Ismat Chugtai.
Noted Marathi writer and novelist Kavita Mahajan passed away in Pune on the evening of 27 September following a brief illness, family sources said. She was known for her critically acclaimed novels such as Brr and Bhinna.
She was also a recipient of the Sahitya Akademi Award, which she had won in 2011 for her Marathi translation of Rajai, a collection of 17 short stories by Urdu writer Ismat Chugtai.
She had been suffering from pneumonia for the past few days and was undergoing treatment at a private hospital. She was admitted on 25 September because she was breathless and running a high fever.
"Since her condition deteriorated, we had put her on a ventilator. Considering her symptoms, we had also carried tests for swine flu, but the reports turned out negative. She passed away at 7 pm on Thursday," said Dr Veda Purandare of Chellaram Hospital, Pune, as quoted by Pune Mirror.
Born on 5 September, 1967 at Nanded in central Maharashtra, Mahajan hailed from a family of artistes; her grandfather and renowned painter Tryambak Vasekar was a prominent name among artistes from the Marathwada region in Maharashtra, reports The Hindu.
She also authored a collection of short stories for children titled Joyanache Ranga, for which she was conferred with the Shashikalatai Agashe Award for Children's Literature in 2013.
Mahajan is survived by her father and daughter Disha. Speaking to Pune Mirror, Disha said that Kavita "had mentioned that she didn't want to be put on the ventilator so the doctors pulled the plug after a point." There won't be any religious rites for her as per her wishes, added Disha.
(With inputs from the Press Trust of India)
Lifestyle
In her Sahitya Akademi Award-winning book The Princess and the Political Agent, author Binodini chronicles the love story of Manipur princess Sanatombi and British colonel Maxwell that unfolded following the events of the Anglo-Manipuri War of 1891
Entertainment
Anees Salim will be presented the Sahitya Akademi award at a special function in January, 2019 at Kamani Auditorium in New Delhi.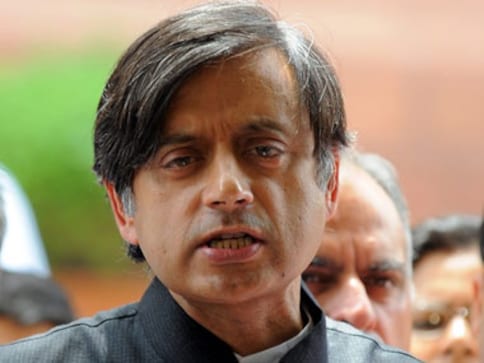 Life
Apart from Shashi Tharoor, other winners of this year's Sahitya Akademi Awards include Chinmoy Guha for his Bengali essay Ghumer Darja Thele, Cho Dharman's Tamil novel Sool, V Madhusoodanan Nair's Malayalam poetry book Achan Piranna Veedu.