Karnataka police ignore HC ruling: 14 arrested under section 377
The timing is striking. Any day now the Supreme Court is expected to issue its long-awaited ruling on Section 377.
Fourteen men in Hassan, Karnataka find themselves in the clutches of the law, charged under Section 377 of the Indian Penal Code for "sex against the order of nature." This is the largest arrest under Section 377.
The timing is striking. Any day now the Supreme Court is expected to issue its long-awaited ruling on Section 377. The Delhi High Court had read down that section four years ago, decriminalizing homosexual acts between consenting adults. The central government chose not to challenge that ruling in the Supreme Court.
The Hassan police, however, don't seem to care.
On the night of 3 November and the early hours of 4 November they carried out a series of raids. Fourteen people were charged under three FIRs on multiple grounds including Section 377.
"The FIRs are pretty much text book copies of each other indicating that in the practical sense this is a large case of targeting the entire community," says lawyer and activist Arvind Narrain.
The arrests have caused an uproar in the LGBT community because everyone had assumed that because the Supreme Court had not stayed the Delhi High Court ruling, that ruling was in force across India.
Anjali Gopalan, the executive director of Naz Foundation International, the original petitioner in the Delhi High Court case, tells TNN. "How can someone be arrested under Section 377? The Delhi High Court judgement clearly states that Section 377 of the IPC violates the fundamental right to life and liberty and the right to equality as guaranteed by the Constitution of India."
This is true but the Delhi High Court did not repeal Section 377. It read it down, which means the court removed consensual private sex from section's purview.
"Section 377 is also used against child sex abuse," Gopalan told an LGBT South Asian conference earlier this year. "So we could not ask for the law to removed altogether. Instead we need a reading down of the law to exclude consenting adults."
The first FIR in Hassan deals with a complainant who alleges he was forced into having "unnatural sex". Six people named in it -- one of them a doctor -- are charged with compelling a 21-year-old engineering student to have sex with them at various points in 2011. The student says he contracted HIV as a result and was blackmailed into having sex with these men over several months in 2011.
The other two FIRs charge eight people with public sex. The police said they had made those arrests at a popular cruising spot but refused to clarify whether the legal requirements for a formal arrest were followed.
The police have justified their actions in the first case by citing sexual abuse and exposure to HIV. And they are framing the other two cases as an issue of public nuisance.
But Narrain points out that if the charge is creating a public nuisance, the eight could have been charged only under Section 294. Under that law, an obscene act in public carries a maximum punishment of three months imprisonment. Section 377, on the other hand, imposes a punishment ranging from 10 years to life.
In the first case, the police admit they will have to prove whether sex that had happened two years ago was consensual or not. Such charges have been notoriously tricky to prove in court. This does not mean that the sexual assault charges, if true, are anything but unconscionable and deserve punishment. In addition to Section 377, the accused have been charged under various Sections of the Penal Code including 270 (Malignantly doing an act to spread an infection) and 506 ( Criminal intimidation.)
But the real problem is that our rape and sexual assault laws still do not recognize men as victims of rape. There was an attempt to change that in the much talked-about rape law post the 16 December Delhi gangrape, but that attempt failed. Section 377 is an anachronistic and bigoted law that criminalizes all kinds of sexual acts, even between consenting adults. Men and boys who get raped should be able to get justice without having to take recourse in it.
The use of Section 377 as a bludgeon is really an attempt to shame and humiliate. Narrain points out that the midnight raids, accompanied by television cameras, rousing people out of bed in front of their families and neighbours were clearly done to send out a threatening message. The men were put in jail together and as a result outed to fellow inmates. Hassan is a small place and the harm and damage done to the accused goes beyond the prosecution says Narrain.
When a law changes in the capital it does not mean everyone else gets the memo.
In the United States even after the anti-sodomy laws were overturned by the Supreme Court, some sheriffs continued on a moral crusade. In East Baton Rouge, Louisiana at least a dozen men were picked up from cruising areas or through sting operations by plainclothes officers in 2011 though most of them were not even having sex in public. None of the men, though wrongfully arrested, wanted to speak up because of the embarrassment. The Sheriff claimed he did not know that the "unnatural carnal copulation" statute his men were enforcing had been invalidated by the Supreme Court a decade ago. Citizens have no right to plead ignorance of the law as an excuse. But policemen apparently do.
But there is a silver lining in the Hassan case.
In 2004 when an outreach worker for an HIV/AIDS NGO was arrested in a park in Lucknow along with three others, their photos were splashed in the papers and the Chief Judicial Magistrate denied them bail saying "the work of the accused is like a curse on society." A Sessions judge agreed as well. The accused were in jail for one and a half months before getting bail. In the Hassan case, a magistrate has released most of the accused on bail already. "That in itself is remarkable," says Narrain.
Find latest and upcoming tech gadgets online on Tech2 Gadgets. Get technology news, gadgets reviews & ratings. Popular gadgets including laptop, tablet and mobile specifications, features, prices, comparison.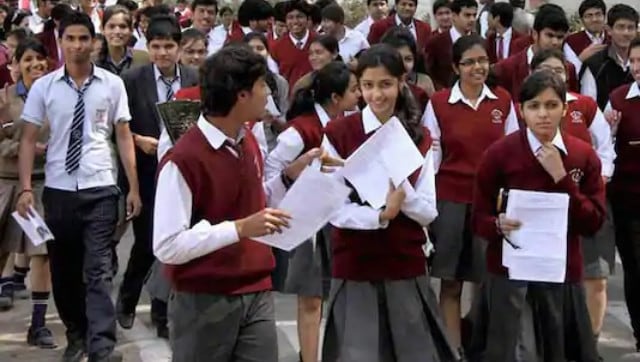 India
SSLC Result 2020 Karnataka DECLARED| The Karnataka Secondary Education Examination Board (KSEEB) announced Class 10 results today at 3 pm on its official websites kseeb.kar.nic.in and karresults.nic.in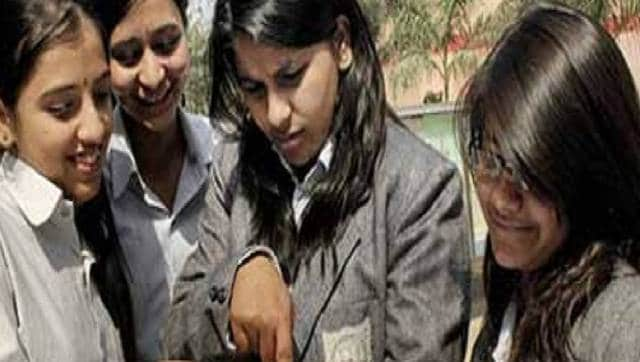 India
SSLC Result 2020 Karnataka DECLARED| The Karnataka Secondary Education Examination Board (KSEEB) on Friday announced an overall pass percentage of 71.8 percent for its Class 10 exams.
India
SSLC Result 2020 Karnataka DECLARED Updates:The KSEEB announced the SSLC results in a press conference chaired by state education minister S Suresh Kumar . Candidates can now check their scores online.