JRR Tolkien's life to be made into film; X-Men actor Nicholas Hoult to play lead role?
This film will focus on JRR Tolkien's college days and his time in the British Army.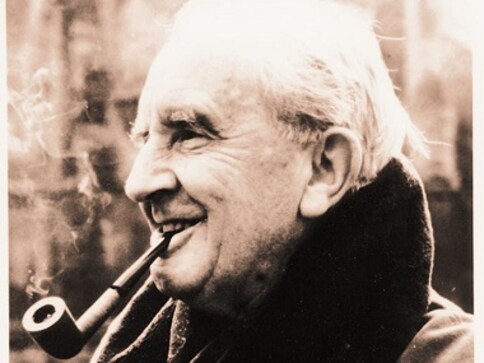 Finnish filmmaker Dome Karukoski's company says he will direct a Hollywood biopic of JRR Tolkien, the British author of The Hobbit and The Lord of the Rings. Recent reports state X-Men actor Nicholas Hoult is likely to play the lead role.
The film will explore his days at Pembroke College and his time in the British Army. The Hobbit and The Lord of The Rings were published between the years 1938 and 1949.
Helsinki Filmi CEO Annika Sucksdorff confirmed to The Associated Press on Tuesday that the 40-year-old Karukoski would direct the film about the formative years of Tolkien's life. The award-winning Karukoski, one of Finland's best known film makers, has directed eight feature films, many of them best-selling productions, including The Home of Dark Butterflies.
Online magazine Deadline Hollywood reported Monday that the biopic will be scripted by David Gleeson and Stephen Beresford.
Just last month, a book written by Tolkien was published a 100 years after he wrote it. Titled Beren and Lúthien, it chronicles the romance of a mortal man and immortal elf.
JRR Tolkien died at the age of 2 September 1973. His Lord of the Rings books have been adapted into films, and the latest adaptation was helmed by Peter Jackson.
(With inputs from AP)
Fwire
The final installment of "The Hobbit" film trilogy will be released on 17 December, 2014, five months later than planned, Warner Bros. said on Thursday.
Life
Tolkien and Peter Jackson didn't realise it but Bilbo Baggins is a son after every Bengali mother's heart – fastidious, averse to risk, somewhat anxious about his masculinity, with a handkerchief in his pocket.
World
Wellington plans to unofficially rename itself "The Middle of Middle-earth" for three weeks before and after the premiere. New Zealand's capital is preparing for the world premiere of the opening of The Hobbit.