Jamini Roy: Remembering the artist's six best works on his 130th birth anniversary
Jamini Roy rejected the modern style, preferring to paint in the Bengali folk style and used indigenous materials.
Jamini Roy, a Bengali painter and Padma Bhushan awardee, is one of the 'Nine Masters' whose works have been recognised by the Indian Government as art treasures due to their artistic and aesthetic value.
He was born in 11 April 1887 in the Beliatore village of West Bengal and went on to enroll in the Government School of Arts and Craft in Kolkata, where he mastered academic painting and portraiture. He stuck to the British style of post-Impressionist landscape and portrait painting at the start of his career. In 1925, he began experimenting with a style similar to that of the bazaar painters outside the Kalighat Temple of Kolkata.
By the 1930s, he changed over completely to an indigenous style, even ditching the canvas for woven mats, cloth and wood. His works are characterised by flat colour application, an emphasis on lines and subjects enclosed in a decorative border or motifs.
Jamini Roy's subjects of choice ranged from the Santhal tribe of Bengal, to Jesus Christ, and even the mother-child duo and animals. His work marked a new beginning in Indian modern art because he rejected the then modern style, preferring to paint in the Bengali folk style. Roy received accolades such as the Viceroy's gold medal in 1934 and the Padma Bhushan in 1954.
This year, Google created a doodle for Jamini Roy on his birth anniversary. It is a doodled version of his famous painting Black Horse, which features a dark horse with yellow and red motifs against a red background and eyes painted in the style characteristic of Roy.
Here are five other works Jamini Roy is best known for.
Ramayana
It is considered his magnum opus and is spread across 17 canvases. He used earth and vegetable colours instead of dyes, and he has portrayed events from the Hindu epic from Sage Valmiki to Sita's agnipariksha. The motifs he uses are typically those used by painters of the Bengal School of Art, that is, flowers, fruits, leaves and animals. Some of the paintings in this series are in the National Art Gallery of India and some are on display in the Victoria Memorial Hall. The complete collection lies in Sarada Charan Das' house, which is home to the largest collection of Roy's paintings.
Bride and Two Companions
A bride dressed in a bright blue sari flanked by the half-figures of two of her friends dressed alike, with similar expressions on their faces. The bride holds a pot in one hand and with the other, she holds her ghunghat in place. Bride and Two Companions is a tempera painting on card.
View it here.
Mother and the Child
Mother and child features the figures of a son with his head bent and his hands folded in prayer and his mother, who has placed her hand on his bent head. This painting deviates from his usual style by employing colours that are less dull. The lines are less emphasised on and there are no border or motifs surrounding the subjects.
See it here.
Dual Cats with One Crayfish
Painted against a thatched background are two cats who hold one crayfish in their mouths. In this painting, Roy used colours like turquoise blue, red and black. The cats' bodies are drawn in a surreal manner and their eyes and whiskers have been emphasised.
Jesus Christ
This painting evokes an image of Christ that we are quite familiar with. Roy portrays him as a man wearing robes, sporting a beard and moustache and carrying a cross. This figure of Christ is enclosed in three borders.
View here.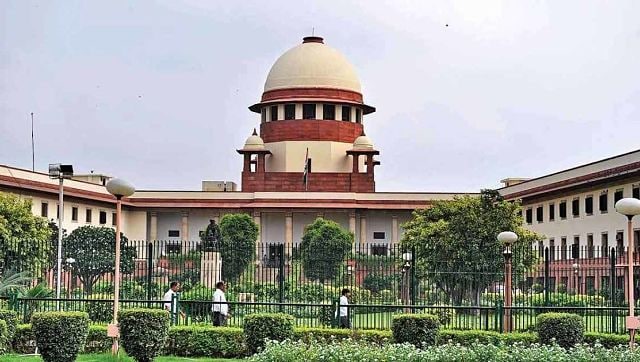 India
The 60-year-old woman alleged that she was gang-raped in front of her six-year-old grandson by supporters of the state's 'ruling political party'
Politics
Sharma, BJP's Alipurduar district president, alleged that the party ignored the sentiments of grassroots workers while choosing candidates for the Assembly polls
India
Cops identified the man as Debanjan Deb, and said he had set up the free inoculation camp falsely posing as a senior municipal official