Kalki Koechlin, Juhi Pande in satire about victim-blaming
A new video by All India Bakchod rips apart the 'reasons' for sexual assault and rape. Firstpost talks to one of the makers, Tanmay Bhat, about why and how they made the video
With every new reported case of rape and sexual molestation, the reasons for the attack invented by politicians, policemen and godmen are becoming increasingly more convoluted and absurd. If it's not chowmein, then it's the jeans the girl was wearing. If it's not a mobile phone, it is the cut of her dress. Maybe it happened because she was out alone after 8pm, or maybe because she was out with men before 8pm.
A new satirical video by All India Bakchod, a comedy group comprising Tanmay Bhat, Rohan Joshi, Ashish Shakya and Firstpost columnist Gursimran Khamba, is currently making the rounds of the internet. In less than 24 hours, it has notched up more than 35,000 views.
The video is overlaid with a cheery tune that is the soundtrack to Kalki Koechlin and Juhi Pande pointing out to the camera (and through it, to other women), that rape is always the victim's fault. Maybe they were wearing something wrong - images of women in everything from a burqa to a spacesuit are flashed as evidence - or maybe they were - gasp! - daring to go out alone.
The women in the video maintain their thin veneer of cheer even as they continue to be bashed up and grabbed by hands reaching in from off-camera. "Call him bhaiyya, it will work!" says Koechlin desperately as hands begin to grope her.
The video ends with a series of women speaking to the camera and acknowledging one fact - "It's my fault."
Firstpost spoke to Tanmay Bhat, one of the founders of All India Bakchod, about the video.
How did you guys come up with the idea for this video?
Tanmay Bhat: It was something that had been on our minds for a long time now. It's a sensitive topic, which makes it hard to talk about in a comical or satirical way. As comedians, we walk on eggshells when we tackle such topics. But despite that risk, we thought we should address it beyond our live shows. It's an important issue, and if we can trigger some conversations on it, then why not?
Were you afraid of being misunderstood, or having the video misconstrued on the internet?
Tanmay: Yeah, that was a big fear for us. India isn't a very sarcasm-friendly country. Black humour is still something that is new to a lot of people. We are also very sue-happy. Law suits happen on a regular basis. All India Bakchod gets hit with lawsuits on a regular basis. Online, there will always be five jackasses saying something negative, trying to trivialise the issue. But so far, to our relief, the reaction has been mostly positive.
Have you received any criticism?
Yeah, that's the sad part. A two-sided debate develops. People say, 'Okay, but why haven't you made this video in Hindi? You won't reach the people who are supposedly the 'source' of the problem.' That's all part of this belief that only lower-income groups commit sexual attacks or are guilty of misogyny. Educated, well-off people are as guilty of the same thought processes that we ridicule.
How effective do you think this video will be?
I think when you see these 'reasons' for rape cumulatively, it really gets the point across. Women are being attacked from multiple corners. If it's not victim-blaming, then it's chowmein, or it's the policemen's apathy. I remember being shocked when I heard that the December 16 gangrape victim wasn't helped by police because they claimed she wasn't in their jurisdiction. There is zero amount of respect and tact when it comes to dealing with sexual violence.
What can a video like this do to effect change, when the problem is such a deep-rooted one?
I have a real issue with people who say, what are you going to do by sitting at home and tweeting? Or, what are you going to do by just making a video? It's a massive start if people are using a social platform to express their opinion. This is something that was never available to us before. Kids are sitting at home and watching, and maybe later today, the video will come up in conversation, and spark off a debate. I love that there are kids talking about important stuff online, instead of tweeting about cupcakes. Change is a cumulative process, and there's no one catalyst. This video is just one part of that process.
Watch the video below:
Find latest and upcoming tech gadgets online on Tech2 Gadgets. Get technology news, gadgets reviews & ratings. Popular gadgets including laptop, tablet and mobile specifications, features, prices, comparison.
India
Munde has claimed that he is being blackmailed by the complainant and her sister, with whom he was in a relationship and has two children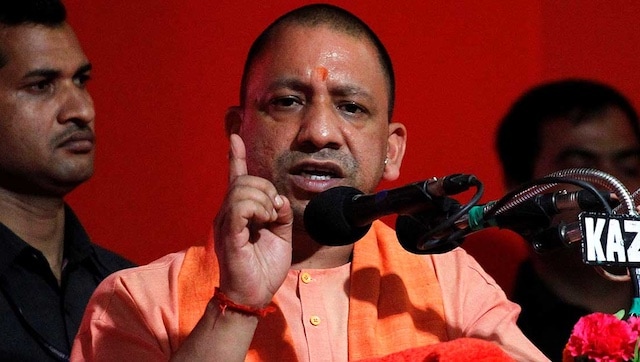 India
Hathras district magistrate Praveen Kumar Laxkar had drawn criticism over "inaction" after a Dalit woman was raped by four upper-caste men in the district in September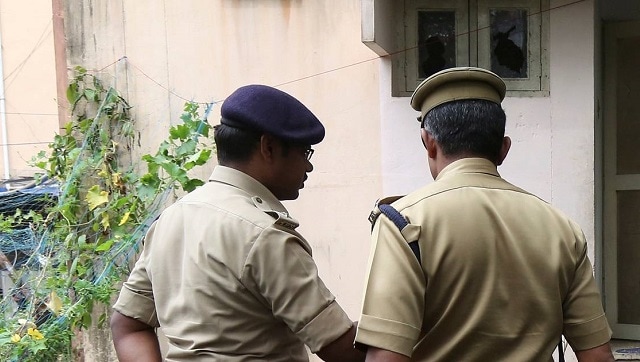 India
The incident triggered an Opposition outcry after the post-mortem report confirmed rape, broken rib cage, a fractured leg and other injuries