Is rasgulla row between Bengal and Odisha a case of forced separation of local cultures?
How does it matter if the rasgulla originated in Bengal or Odisha, as long as it represents Indianness to the rest of the world? |#FWeekend
So, it turns out that we haven't heard the last word on the rasgulla debate. Whether we call it rosogolla, as the Bengalis do, or rasagolla, as it is called in Odisha, what is in a name?
Both the GI Registrar and the government of Odisha have clarified that the GI standard Bengal won is for Banglar Rosogolla, meaning that Odisha can file its own application for similar recognition for Odishara Rasagolla, something the government intends to do.
Why has this debate become so animated?
If Indians love their rasgulla, they equally love the Kabuki surrounding it. Is this really necessary? It would appear not, when we consider that Bengal and Odisha have overlapping identities, formed from the mixing of soils and seasons.
In 1990, during a tour of duty in Dhaka, I learnt that Bengalis, like Odias, use the word pitha for homemade rice and lentil-based cakes. The chitou pitha of Odisha is the chitoi pitha of Bangladesh. The dhinki of Odisha, under which grain is crushed into the powder from which the dough is made, is the dheki of Bangladesh.
If Odias savour their sukhua dried fish, Bangladeshis love their shutki. Odisha's rice dish in water and yogurt, Pakhala Bhata, is panta bhat in Bangladesh.
But it is not just about Bengal and Odisha.
Consider the region south of Odisha. Some of the greatest kings of Odisha, like Anantavarman Chodaganga Deva, were of southern origin. The idli of the south is the enduri of Odisha. Sambar is dalma in Odisha, minus the tamarind.
Going beyond, what about the Mediterranean foods like pita and hummus, on which Israelis bow to indigenous traditions? During an assignment in Tel Aviv, I joked with Israeli friends how these local foods, which Israelis coming from Europe and elsewhere embraced, could become the stuff of kiss-and-make-up stories at the dinner table.
The rasgulla may be spongy, but is a hard nut to crack. Here, the past is instructive. Consider that, in the nineteenth century, some Bengalis tried to appropriate Odia as Bengali, while Odia Bengalis fought for Odia. Isn't this history turned upside down?
For Bangladeshis, an encounter with an Odia brings memories not of Kalinga's great Eastern Ganga dynasty , but of Siraj ud Dawla, during whose rule Odisha was part of the subah of Bengal.
Also read on Firstpost — The rosogolla's bittersweet beginning: How a Kolkata confectioner created the dessert
When it comes to Indian culture — take icons like Rabindranath Tagore or Satyajit Ray — Bengal's sense of entitlement makes the Bengal- Odisha jostling over the rasgulla a minor contest. Coming of age Odisha is finding its voice — witness the development of Bhubaneswar as a sporting hub and tier II city.
Should we rescue the rasgulla from West Bengal-Odisha sparring by declaring it a world heritage (dessert)? Well, perhaps the time for that has not yet come, never mind that both the fragile planet of ours, and the rasgulla we love, are spheres in their own right.
How does it matter if the rasgulla originated in Bengal or Odisha, as long as it represents Indianness to the rest of the world? From the world beyond, the debate would likely cause bemusement.
Aren't we pushing local boundaries too hard for political reasons? Is nationalism that good? Shouldn't identities be allowed to blend in natural cycles? Shouldn't we just let things evolve?
Banglar Rosogolla may be white and Odishara Rasagolla brown, but our taste buds are colour-blind. If Peter Brooks could cast muti- racial actors in his epic play, Mahabharata, the day may not be far when we see a black Arjuna duelling with a blond Karna.
Jitendra Nath Misra is a former ambassador to Portugal and Laos. He can be reached at jnmisra@hotmail.com
India
The cat guarded the home till the time animal control workers reached the place and transported the snake back to its natural habitat
First Cricket News
The decision was taken following a meeting of OCA's Cricket Advisory Committee as Jaffer would replace former state captain Rashmi Ranjan Parida, who was at the helm for two seasons.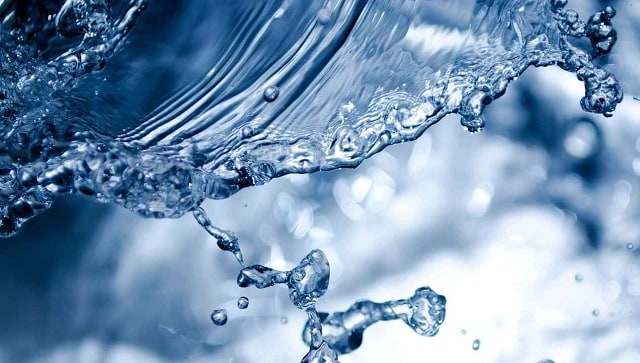 India
Pilgrims will have access to 120 drinking water fountains all along the Grand Road and other hotspots, an official state government release said