Iravatham Mahadevan, leading scholar on Indus Valley and Brahmi scripts, passes away at 88
Iravatham Mahadevan has authored The Indus Script - Texts, Concordance and Tables, a compilation describing the script used during the Indus Valley Civilisation
Iravatham Mahadevan (88), the distinguished scholar of the Tamil Brahmi script passed away in Chennai on 26 November after a brief illness. He was known the world over for his contribution to the study of India's ancient writing systems.
A recipient of the Padma Shri award, Mahadevan has authored The Indus Script - Texts, Concordance and Tables, a compilation of texts published in 1977 with a grant from the Indian Council of Historical Research and published by the Archaeological Survey of India. It is descriptive of the script employed during the Indus Valley Civilisation.
The epigraphy scholar also wrote Early Tamil Epigraphy which was first published by the Harvard University and Cre-A in 2003. A former member of the Indian Administrative Services, Mahadevan has served in various positions in the Central and the Tamil Nadu government along with dedicating his time to the study of ancient languages and their scripts.
He also established the Indus Research Centre at the Roja Muthiah Research Library in Chennai.
Mahadevan is survived by his son Sridhar Mahadevan and two grandchildren, Vandana Vidyasagar and Vinay Vidyasagar.
India
History's rhythmic drumbeats echo loudly in the Indus valley, and in how the British transformed a community-based rural economy (one that was arguably ill-equipped to make that transition) to a market-based economy, and left it vulnerable to external shocks.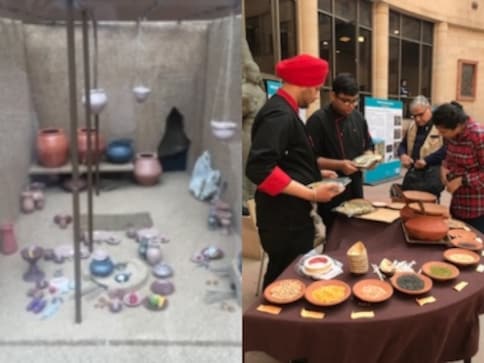 Life
One of the researchers who worked on the exhibition held at the National Museum said that nearly 80 percent of the Indus Valley people's protein intake was meat-based. As an explanation for why meat, which was supposed to be part of the food tasting at the exhibition, was excluded, a museum officer cited the museum's rule against serving meat on the premises
India
The statements by Tucker Carlson are not only historically inaccurate but they reek of condescension, racism and apologia for crimes against humanity perpetrated by the British on the Indian populace