International Yoga Day 2017: Those who transformed their life with yoga tell us how
Real stories and tips from folks who transformed their lives with yoga
While it's nice to listen to an expert talk about yoga, what can also be interesting is getting real life accounts from the regular people who practise it. We spoke with people who've adopted yoga — some who had just begun, and others who've been at it for years — to find out what their experiences had been like:
Anushka Malao, 28
Dancer, yogi and IT professional; Mumbai
Anushka's yoga journey began in: 2011.
Reason: Part of her dance training
What changed? "My approach towards situations and people changed. I realised that it was about more than getting a flexible body. I was getting a flexible mind. Inversions mean attempting the impossible for me. Forward bends mean gratitude towards the universe. The change has been gradual, but lasting. I now use my breath to calm myself in stressful situations and it works."
Asana to start out with: Suryanamaskar
Tips for beginners:
1. The journey is more important than doing a fancy pose
2. Don't expect miracles
3. Be happy with whatever you can do with your body
4. Don't force yourself to do more than you can.
(Anushka chronicles her dance and yoga experiences on Instagram.)
Ishneet Kaur, 29
Marketing professional, Bengaluru
Ishneet's yoga journey began in: 2016
Reason: Terrible backache
What changed? "My back pain reduced and my stamina has improved. The results are truly unbelievable. I really believe that yoga is a one-stop solution for everything. I've become more flexible, have more energy, better focus, improved breathing and am calmer."
Asana for beginners: Suryanamaskar
Tips for beginners:
1. Take it slow
2. Be consistent
3. You're in this for the long run
(Her inspirational story of overcoming physical and mental anguish to achieve great things in her professional life can be heard at Josh Talks.)
Sandeep Kaur, 52
Artist, Mumbai
Sandeep's yoga journey began in: 1997
Reason: Terrible back pain, spondylitis
What changed? "I had reached a point where I was barely able to walk. Doctors told me I must exercise everyday and recommended a simple yoga asana to me. With spondylitis, you can't do anything too strenuous anyway. I did it and within a month, there was a huge change. There were no sharp, piercing pains anymore. As soon as I recovered, I stopped doing the asana and got busy with work again. A couple of month passed and this time the back ache came back stronger than ever before. I took up yoga again and this time I stuck to it. I followed Baba Ramdev on TV. I even did the Isha Yoga course and that increased my spiritual awareness. I have been able to avoid surgery because of yoga and I strongly recommend it to everyone, especially young people."
Asanas for beginners: Tadasnana, Vriskshanana, Bhujangasana and Balasana
Tips for beginners:
1. Start as early as possible in life, the younger the better.
2. Even 15 minutes a day is all right. Just be regular.
3. Learn from trained yoga teachers. Asana and pranayam done incorrectly can lead to harmful effects.
Sharon Picardo, 37
Advertising professional, Mumbai
Sharon's yoga journey began in: 1997
Reason: Had blood pressure and hypertension at a very young age. It had shot up to 110/160
What changed? "Within six months I saw a great change. The blood pressure medicines didn't work for me, but yoga did. I do suryanamaskar and pranayam every morning. The best thing is that my blood pressure is totally under control and I don't take any medicines at all."
Asana for beginners: Suryanamaskar
Tips for beginners:
1. Get an instructor.
2. See if you can turn yoga into something you do with friends.
So start today, and share your yoga story with us next year. Deal?
Life
This International Yoga Day, we provide a glimpse into nine popular types of yoga to choose from.
Life
Unless you are watchful, your yoga practice may get stuck in the cycle of only performing asanas and perfecting them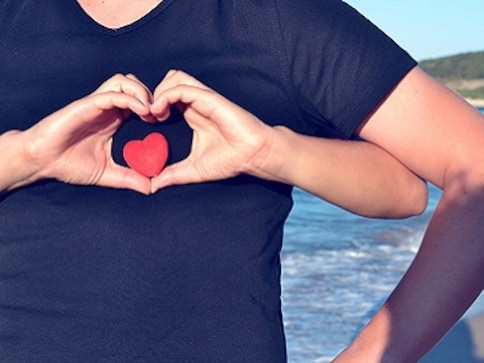 Life
You can't rely on yoga alone for good cardiovascular health