International Yoga Day 2017: The coolest yoga practitioners to follow on social media
On International Yoga Day 2017, here's our list of the coolest yoga trainers who travel the world and teach asanas to celebrities.
If you ever happen to follow any fitness experts on Instagram, you will come across numerous pages recommending that you try yoga, which combines physical and mental fitness together.
For people across the world, yoga has become the 'cool thing' to do. Whether it is going to a yoga retreat in a forest or indulging in new fads of yoga (last we heard, beer yoga was a thing) yoga has become the one-stop fitness solution for a better body, healthier mind.
That is one of the reasons the United Nations proclaimed 21 June as International Day of Yoga in 2014. In tune with that, here are a few yoga practitioners on Instagram that you can follow and learn a few basic tips from (or just take inspiration to join a class):
Yoga Gurus
Ajay Tokas
One of the most popular yoga gurus on Instagram, Ajay Tokas is a Level-2 authorised Ashtanga Yoga teacher. Tokas first started teaching yoga in 2010, from which time he has been religiously documenting his yogic practice on Instagram.
Ajay's teaching is inspired by the integration of strength in Ashtanga Yoga with the inner experience of spiritual discipline.
Tokas has more than 11,500 followers on his Instagram handle @ajaytokas.
Natasha Noel
Natasha Noel's journey to to becoming a social media celebrity has been well documented by the media.
Noel combated a knee injury, childhood trauma to find her peace by practising yoga and encouraging people to be more healthy through her blog.
With more than 80,000 followers on Instagram, Noel's Insta feed (@natashanoel001) is often populated with amazing yoga poses.
Radhika Bose
Bose was a video editor, who after 10 years of practising yoga, realised she wanted to leave the rat race behind and do it professionally. Since then, her blog, Yogasini and Instagram handle @yogasini (with  37,000 followers) have become an international hit.
Deepika Mehta
After a near fatal rock climbing accident in 1997, doctors told Deepika Mehta that she would never walk again.
Not one to allow obstacles to deter her spirit and enthusiasm for life, she sought alternative approaches and found yoga.
Since then, she has toured the world with yoga masters like Richard Freeman, Dena Kingsberg, Prem Carlisi, Lino Miele, and Rolf Naujokat.
Other than that, this yoga guru also has her own TV show called Yoga City, has given a TED Talk, and also imparted yoga lessons to celebrities like Deepika Padukone, Aishwarya Rai Bachchan and Priyanka Chopra.
Here's her Instagram handle @deepikamehtayoga, with gravity defying stunts:
Eddie Stern
Eddie Stern is best known as a yogi to the stars, working with A-list celebrities including Deepak Chopra, Madonna, Gwyneth Paltrow, Moby, Willem Dafoe, Chris Martin, Kenny Scharf and Russell Brand among others.
Stern is the director of Ashtanga Yoga New York, so tune into his Instagram account @eddiestern to get a glimpse of yoga asanas and his famous life.
Dana Trixie Flynn
Dana Trixie Flynn has been called the 'Janis Joplin' of the yoga world.
Flynn travels the world teaching yoga and leading teacher trainings with an approach that blends ecstatic movement practice with her love of poetry, dance, music, and philosophy. Here's a look at her Instagram @danatrixieflynn, which has 11,600 followers.
Just Ferd
Ferd combines athletics with moody yoga postures for brilliant, logic and gravity defying shots on his Instagram @justferd.
Sadie Nardini
The globe trotter specialises in weight-loss yoga and is the host of Rock Your Yoga, a daily yoga and lifestyle national television show along with writing the book The 21-Day Yoga Body.
Take a look at her Instagram account to see her practise yoga asanas and jam to rock music.
Pat Bailey
This cyclist combines inspirational poetry with yoga poses on mountaintops. With more than 99,300 followers on Instagram, Bailey is your to-go girl for yoga inspiration.
Mandy Martini
After being diagnosed with PTSD (Post Traumatic Stress Disorder), Martini turned to yoga to find peace.
Martini writes about fitness, promotes healthy eating on her blog along with touring the world to teach yoga. Follow her on @mandymartini on Instagram:
Life
Unless you are watchful, your yoga practice may get stuck in the cycle of only performing asanas and perfecting them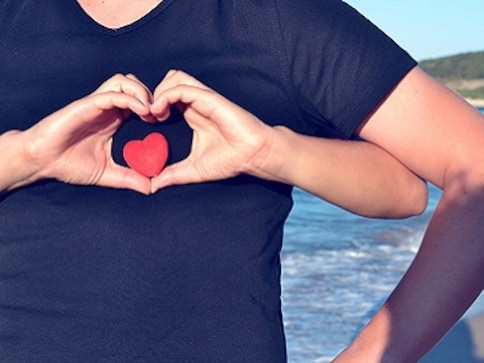 Life
You can't rely on yoga alone for good cardiovascular health
Life
Yoga has the power to regenerate our mind, body and soul. Embrace it wholeheartedly and reap the rich harvest throughout your life.