International Yoga Day 2017: Is yoga enough to cut your risk of cardiovascular disease?
You can't rely on yoga alone for good cardiovascular health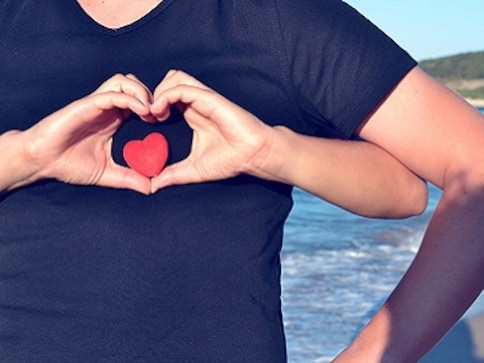 Over a year before Prime Minister Narendra Modi made a call for the United Nations General Assembly to adopt 21 June as International Day of Yoga, and the Assembly approved a resolution to that effect, the White House had exhorted Americans to take up yoga to get physically active and healthier.
"Yoga has become a universal language of spiritual exercise in the United States, crossing many lines of religion and cultures," said President Barack Obama's Council on Fitness, Sports and Nutrition in April 2013. "Every day, millions of people practise yoga to improve their health and overall well-being."
India is the home of yoga, the ancient practice including meditation, breathing exercises (pranayam) and postures (asanas) to keep the body flexible. But fewer Indians practise yoga than the 9.5 percent of US adults and 3.1 percent of children who practise traditional as well as synthesised forms of yoga.
Indeed, the US has developed new age forms of yoga to attract exercise enthusiasts like no other nation. Should India follow suit for better health?
India's leading cause of death is cardiovascular disease. It accounts for the death of one in four Indians.
Cardiovascular disease has increased 17 percent as a cause of mortality between 2005 and 2015, because of the alarming rise in the prevalence of risk factors like hypertension, diabetes, dyslipidemia (the abnormal level of lipids in the blood), central obesity, physical inactivity and tobacco use, as per the National Cardiovascular Disease Database, a report of the Government of India with the World Health Organisation.
Consider the leading risk factors — hypertension and diabetes. Today, one in three Indians living in cities and one in four Indians living in villages suffers from hypertension, commonly referred to as high blood pressure. One in 11 adult Indians has diabetes.
To what extent can yoga help mitigate these conditions?
Hypertensives who practised postures and breathing exercises daily for 30 minutes in the morning reduced their diastolic and systolic blood pressure by 12-13 percent in two months, according to this 2015 study published in the International Journal of Biomedical and Advance Research.
Practising all the three elements of yoga — meditation, breathing exercises and postures — as opposed to any form of yoga, almost doubled the blood pressure lowering benefit in hypertensives. Such practitioners cut their diastolic and systolic blood pressure by 6.14 mmHg and 8.17 mmHg respectively, according to a 2013 review study published in the journal of Evidence-based Complementary and Alternative Medicine.
Every reduction in blood pressure helps cut the risk of coronary heart disease and stroke. Even a 2 mmHg decrease in diastolic blood pressure has the potential to decrease the risk of coronary heart disease by six percent and the risk of stroke and transient ischaemic attack by 15 percent, said Dr Ashutosh Angrish, a cardiologist at Sir Gangaram Hospital in Delhi.
However, you can't rely on yoga alone for good cardiovascular health.
"Yoga is good for flexibility and to release stress, which cuts the risk of suffering a coronary event, but it is not sufficient exercise for the body, especially to lose weight, unless it involves the more vigorous forms of yoga," Dr Bagirath Raghuraman, senior consultant, interventional cardiologist from Narayana Hrudayalaya Hospital told FirstPost.
Of the roughly 14 forms of yoga being practiced today, Dr Raghuraman cited power yoga (ashtanga) as being helpful in weight loss and strength/stamina training, while other more relaxed forms of yoga are best combined with aerobic exercise in a single exercise session or alternate sessions for the desired results.
The same logic applies to the control of diabetes, another risk factor for cardiovascular disease, and a condition that has assumed epidemic proportions in India.
By practicing omkar recitation, breathing exercises and postures for 46 minutes daily for six months, diabetics on oral medication reduced their fasting and post prandial blood sugar counts by about 10 percent, as per this 2015 Journal of Clinical and Diagnostic Research study.
This happened because yoga can increase insulin sensitivity, or the uptake of insulin by the cells, which improves the utilisation of glucose and in turn, prevents the build-up of sugar in the blood. Yoga is also believed to have the ability to regenerate beta cells of pancreas and help control stress, both of which can directly elevate blood sugar levels.
Yoga can additionally significantly improve the levels of malondialdehyde, an indicator of oxidative stress, or imbalance in the production of free radicals (toxins) and antioxidant defenses, according to this 2011 study in Diabetes Care.
Yoga practitioners achieved a 20 percent reduction in oxidative stress in three months of yoga practice, Shreelaxmi V Hegde of the Department of Biochemistry, Srinivas Institute of Medical Science and Research Centre, Mangalore, told Firstpost. Antioxidants like glutathione and vitamin C improved by 15 percent and 60 percent in those practising yoga as compared against standard treatment for type 2 diabetes.
But yoga is nowhere as effective in controlling obesity and reducing the body mass index, a measure of weight to height, as aerobic exercise and resistance training, according to Dr Anoop Misra, chairman of the Fortis CDOC Hospital for Diabetes and Allied Sciences, New Delhi.
Essentially, "there is no replacing physical activity for combating diabetes and obesity," Dr Misra told Firstpost. So, he endorses modern yoga practices that combine aerobic exercise with traditional yoga.
Find latest and upcoming tech gadgets online on Tech2 Gadgets. Get technology news, gadgets reviews & ratings. Popular gadgets including laptop, tablet and mobile specifications, features, prices, comparison.
News & Analysis
The ultra-slim ThinkPad is merely 11 mm thin and sports a 13.5-inch low power display with a 3:2 aspect ratio.
News & Analysis
The Lenovo Yoga Slim 7i Pro (OLED) offers up to 11th-generation Intel Core mobile processors with Intel Iris Xe graphics, or up to NVIDIA GeForce MX450 discrete graphics.
Lifestyle
A first-person account about what you can expect after COVID-19, especially when the hospital declares you fit to rejoin mainstream society.