Instagram account Everyday Pakistan tells stories of people, places which are ignored by mainstream media
Everyday Pakistan is an attempt at building a community of storytellers within Pakistan, who do not portray the country in a clichéd manner | #FirstCulture
An old villager dressed in a pathani suit, sitting on a khatiya with a red-coloured harmonium, is flanked by his son on the left, who is just about to play the dhol. His other son, in the shadow, is looking back at you intently. While browsing through Instagram' Explore section, I came across this photograph and immediately hit 'like'. It reminded me of a side-trip to Joshimath I had undertaken while exploring Uttarakhand.
A cityscape captured at dusk, with entangled electricity wires spread across two buildings, seemed like a composition that was not well thought out and had a lot of scope for improvement, looked like it was shot in the bylanes of Bhendi Bazaar in Mumbai.
A paan-maker engrossed in making the perfect concoction to be had after a heavy meal could have been a scene captured in Puraani Dilli.
Except that each of these photographs were taken across the border. One was taken in Shah Allahditta, Punjab, and the other two in Karachi, to be precise. It made me curious, and I followed the account which posted these pictures — @EverydayPak.
While going through the grid of posts in this account, you will do a double take. Barring the photographs involving heavily decorated trucks, which are an extremely popular image and immediately make one think of Pakistan, most of the other photographs may as well have been shot in India. But it is great to learn about the story behind each of the photographs told by amateur photographers from across the border.
Anas Saleem, an ex-cadet who is currently pursuing his Bachelors in Computer Science in Lahore started Everyday Pakistan (@EverydayPak) in mid-February this year, to showcase what life is like in Pakistan.
'Everyday' accounts have become a refreshing sub-culture on Instagram. Most of them are journalistically-driven with the express purpose of telling the story of a place. On a platform that is filled with vanity photographs, 'Sponsored' posts and celebrity nonsense, 'Everyday' accounts cut through the clutter.
While Saleem has been on Instagram since 2013, it was only recently that he came across 'Everyday' accounts such as Everyday Africa and Everyday Mumbai, which prompted him to search for an Everyday Pakistan account. He didn't find one, and would not wait for anyone. This Faisalabad-resident decided to create EverydayPak on 15 February this year. Within a month, EverydayPak has garnered over 1000 followers — no mean feat, considering the silly games the Instagram algorithm has been playing since the start of 2018.
"The mission of this account is to showcase moments which may not be covered by the mainstream media and to build a community of storytellers within Pakistan. I believe that there are many accounts which post great photos, but they don't tell stories," says Saleem over an email interaction.
Even though he is the current curator of the account, he does take help from Anushe Noor, a young writer and columnist, who helps him with the context and captions which are part of every post. He hopes to increase the size of the team, as he does get a lot of inquiries via Instagram direct messages (DMs). Plans are on to have a genre-focused schedule on the account too.
The modus operandi to discover photographs to showcase on the Everyday Pakistan account is similar to the practice 'Everyday' accounts globally follow. "Basically, the hashtag for this account is #everydaypakistan. First, I search for the photos with this hashtag. However, I do receive photographs on our Facebook page and in DMs as well. Some photographers even tag our account in their photos, which helps with discovery," says Saleem.
While the account is being promoted within Pakistan by local photographers, he says that other 'Everyday' accounts have been really helpful as well. "Everyday Brasil, Everyday Everywhere and Everyday Mumbai have promoted Everyday Pakistan on their platform," he says.
Street photography, which is the underlying leitmotif in a lot of 'Everyday' accounts, is a recurrent theme on Everyday Pakistan as well. On being asked about undertaking street photography in Pakistan in general, Saleem says that while it was relatively easy for the men, it wasn't so for the women. That's not to say that Everyday Pakistan doesn't feature women photographers. A lot of times, street photography as seen through the lens of Western photographers, especially in the sub-continent, has mostly focused on cliched subjects. These are portraits of poor, homeless people or photographs of people which are shot without getting to know their stories. In Pakistan, as in India, this is primarily the case when it comes to representation of the country in international publications and news companies.
"The Western media has been portraying Pakistan in a very diverse manner. Before I started Everyday Pakistan, I came across many accounts of foreign journalists who are working in the country, but they only show poor people in their photographs and stories. I think Pakistan is full of happiness and great people," states Saleem.
Chirag Wakaskar has been the brain behind the Everyday Mumbai account, and every weekend, you will find the account promoting other 'Everyday' accounts from across the world. Speaking about Everyday Pakistan, Wakaskar says, "We do not see enough of Pakistan beyond politics and news coverage. This project is a great way of looking at the people there, particularly for us Indians. Much like India, Pakistan is also primarily looked through the eyes of Western photographers, and this project provides a fantastic platform for local photographers to grow."
Saleem has a lot of plans for the account, and wants it to be a collective for upcoming photographers from Pakistan. But he intends on taking it slow. Among some of the noteworthy Pakistani street photography-focused accounts that he recommends on Instagram are @mystapaki, @fictionography, @usman_zubair, @_the.lost.soul and @dawn_dot_com.
When asked about where most of his non-Pakistani followers come from, the answer isn't surprising. "Majority of Everyday Pakistan's international followers come from India. Chirag Wakaskar, who handles Everyday Mumbai, is very kind and helps me a lot with suggestions," says Saleem. And these Indian followers don't just like the photographs; they go a step further. Recently, within hours of uploading a photograph of the Katas Raj Temple near the Chakwal region in Punjab, he received a curious DM.
"I got a message from an Indian user who told me that she showed the photo of the Katas Raj Temple to her 85-year-old grandfather, and that he wished to speak to me. She shared her contact number and I promptly called her. She was very happy and connected me to her grandfather with whom I first started talking in English but eventually switched to Urdu and Punjabi," reminisces Saleem. This former resident of Pakistan's Punjab shared stories from before 1946, when as a youngster, he used to visit the Katas Raj Temple. "He expressed a desire to come visit his hometown in Pakistan. But due to the political situation, it was difficult to procure a visa. That call really made my day, as I had the chance to reach out to someone across the border and make them happy," he says.
No sooner did he this account on his Instagram Story, than he started getting messages from Indian users, congratulating him on the project. "I'm an Indian living in the US and want to let you know how much your account means to me. Getting to see these pictures is like seeing a part of my own body, that I could never have otherwise seen. Thank you," reads one follower response.
While there is no clarity on the ease of visa regulations any time soon, through his project, Saleem is surely re-connecting many like the 85-year-old grandfather to their roots. On being asked which place in India he would like to visit, if he had a visa, he chose Delhi. "In Pakistan, my favourite city is Lahore, and the capital of India is a lot like Lahore. So discovering the culture and architecture of Delhi would make for a great first India trip," he says.
Hopefully someday, Saleem will get a chance to visit India. Till then, he's on a mission to win more hearts by showcasing Pakistan like no other account on Instagram.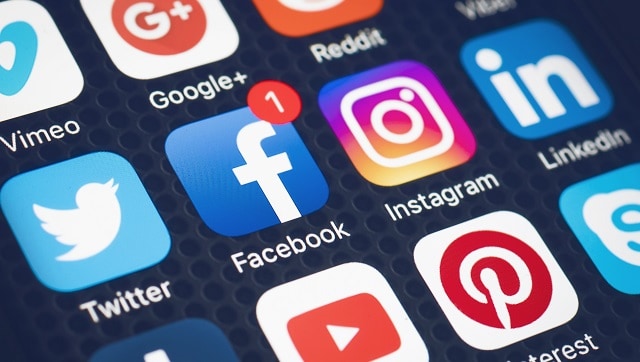 India
Incarcerating citizens for weeks on end for posting against politicians — this needs to stop immediately. Else, we will be a republic in which politicians are greater in the eyes of the law than ordinary citizens
India
A citizen languishing in jail for a minor misdemeanour such an irresponsible or offensive social media post is blot on our judicial system and the sanctity of the republic itself
News & Analysis
Meta-owned Instagram is testing a system to verify a user's age using video selfies and Artificial Intelligence. As big as the issue of age verification on social media platforms is, it should be remembered, that Meta(formerly Facebook) has had a history of misusing user's data.