Indie rapper Brodha V on ridiculous demands made by organisers, wanting to rap for a Rajinikanth film
Brodha V talks about the difficulties of making music videos as an indie artist, and how he would like to create a fragrance that smells like biryani
Editor's note: In this series called 'Brain Freeze', our contributor R Prashanth Vidyasagar puts musicians in the spotlight, seeking quick answers to an eclectic set of questions.
He has successfully managed to swim upstream in the rather rough indie music ecosystem. Known for his fusion of hip-hop with Indian classical music, he has managed to create a sub-genre of sorts over the years. Bengaluru-based rapper Brodha V, also known as Vighnesh Shivanand, is one the finest artists in the music scene today. With tracks such as 'Aathma Raama', 'Aigiri Nandini' and 'Indian Flava', he managed to turn the spotlight on himself. The vibe of his tracks are second to none. The rhyme, the rhythm and rapper will definitely amaze you, even if you're not a fan of the genre.
In this edition of Brain Freeze, he talks about the most ridiculous demands made by organisers, and the smallest audience he has ever performed for.
Who do you consider the best Indian rapper (other than you), and why?
This is a question the audience should answer! I'm no critic, I'm an artist and I know every artist is passionate about their art and gives it their best. So I have no favorites, I like many songs by different rappers from different parts of the country.
If a movie were to be made about the Indian hip-hop scene, what would it be called?
Pettai Rap.
Who is the most overrated rapper in the indie music scene here, and why?
Nobody. No rapper from the indie scene has really achieved mainstream success and a superstar status. The indie rap scene itself is very underrated, which is why there's a slow shift in listenership from Bollywood music to indie rap. I think it's still very niche.
If you could have rapped for a regional movie that released this year, which one would it be and why?
I've always wanted to rap in a song from a Rajinikanth movie.
What is the most difficult part of shooting a music video?
Coming up with different ideas and concepts when you don't have an exorbitant budget, because you're an indie artist.
What is the stupidest rumor you've heard about yourself?
That I have moved to the US for good!
If you could create your own fragrance, what would it smell like?
Biryani. It would lead to chaos and cause people to roam around looking at others as though they were food. It would be stupid and hilarious at the same time.
What is the craziest request you've received from a show/music promoter?
I was asked to sing Hindi movie songs and give at least five shout-outs to an MLA and his son during a concert.
What is the smallest crowd you have performed to, and where was this?
10 people. One of my first shows ever, at a place called Kyra in Bangalore. It was a real downer.
Who was the last person you texted and what did you say?
A famous rapper from India, saying 'This [track] is going to be the biggest track of the year.'
What is your worst nightmare?
Losing my voice or my hearing.
What do you do on most weekends?
Weekends are when I'm at my busiest. I'm either playing shows or working on new music and jingles.
What will I have to do to feature in your next music video?
Sponsor it.
Is music finally helping you to pay the bills?
It has been for a while. Now, it funds vacations and foreign trips.
What is one news headline about Brodha V that you would like to see?
Brodha V wins the Grammy for Best Rap Album.
How many pairs of shoes do you own?
About 15.
What is the one thing that can always be found in your bedroom?
My entire studio set up. I get a lot of my ideas while I'm asleep. So I keep my Mac, my MIDI Keyboard and my microphone in close proximity at all times.
What is the one thing that you're bad at?
Cooking.
When was the last time you went to a doctor and what for?
Two months ago for a bad throat. As a singer/rapper, my voice is under constant stress and it's very sensitive.
If you could rap about one social issue, what would you pick and why?
Classism, casteism, discrimination. As an indie rapper from South India who doesn't rap in Hindi, I am subject to a lot of bias when it comes to the media, the press, radio and TV channels on a daily basis. I can only imagine what other people must be going through in this country when they're denied education, employment, respect and their right to worship and eat what they want. I want everyone to be treated as equals.
Entertainment
Around 2017 when Bhayanak Maut's vocalists Vinay Venkatesh and Sunneith Revankar left the band, fans wondered how the remaining members decided to continue.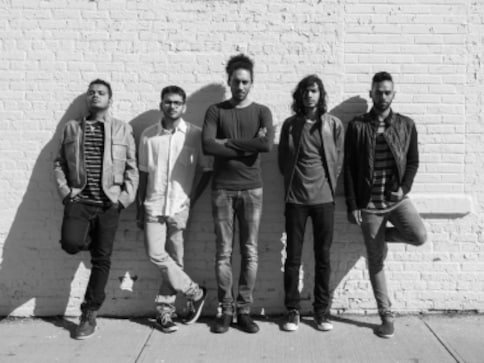 Entertainment
The F16s' guitarist Abhinav Krishnaswamy speaks about the band's first international tour, which includes performances at Hong Kong and the Philippines
Life
Maalavika Manoj decided to collaborate with her grandfather, who can play the harmonica and harmonetta, because she realised the influence he has had on her style