Indian theatre in 2017: Playwrights, directors must shun financial dependence on corporates
Apart from Saurabh Shukla's Barff and Rajkumar Rajak's Eklavya, many of the plays staged in 2017 failed to leave a mark | #YearInReview
This article is part of our 2017: A Year In Review series
No drama was attached to the stage meant for drama. The theatre of the absurd was being performed elsewhere. A title of a film, lack of historical accuracy of a script, the nationality of an actor… the din, targeted at Bollywood, wouldn't die down. While cinema as an art and institution attracted was the reason for vociferous dissent and the rise of voices that claimed freedom of expression is being throttled, all remained quiet at the theatre front through 2017. No show was banned, cancelled, or even disrupted. Barring Feroz Khan's Broadway-esque musical Mughal-e Azam, staged for the first time in Delhi, theatre did not make news.
This reflects either of the two possibilities; theatre has matured and evolved to the level where it articulates the mood of the masses. Or, corporatisation and state sponsorship has taken away the voice of dissent that theatre was known for, to the extent that even right-wing fringe groups consider theatre too insignificant to waste their energies on, to earn their two-minute glory on TV screens by asking for a ban on a theatre show. There is a third possibility— that theatre has turned into a mere tool of entertainment — which can't be dismissed.
With more than a dozen national-level theatre festivals supported by corporate entities and the State who have monetarily supported them with sums which could never have been imagined before, as well as the presence of hundreds of other regional and local level festivals, theatre is alive and kicking. In Jaipur and Bhopal, a theatre show takes place every single day. In cities like Patna, Lucknow and Gwalior, performances are staged every second day. Its popularity is growing. To book the stage at Prithvi Theatre in Mumbai, you may have to wait for over a year.
But in terms of exploring contemporary issues and engaging with the audience, some serious questions must be raised about the effectiveness of theatre.
Content and compromise
India boasts of a strong tradition of theatre, which dates back to 4000 years. Because of the power it wielded, the British passed the Dramatic Performance Act in 1876. But the Act was not repealed after 1947; in fact, most states introduced their own amendments and created modified versions to strengthen the control of the administration over theatre. Several plays by Habib Tanvir, Safdar Hashmi, Badal Sarkar, Vijay Tendulkar and others were banned under different versions of the Act in the past. Despite the exponential growth, theatre groups have failed to raise a single voice that may stir the status quo.
"Historically, theatre-makers across the world have been targeted by undemocratic forces because of the very nature of engagement theatre can have with society. In India, in our times, playwrights and directors tend to keep a safe distance from making any provocative work. We as theatre-makers have become a bunch of cowards who comfortably work in accordance with the system, enjoying whatever little pet food the state offers us," says Deepan Sivaraman of the Oxygen Theatre Group, whose Malayalam play Khasak introduced a new idiom into contemporary theatre.
Rajkamal Nayak, recipient of last year's Sangeet Natak Akademi Award, who is known for performing theatre of poetry, puts it succinctly, "No plays are banned these days because theatre-makers are conflicted; they want to be seen standing with the state and also against it. No one likes to address simple issues like superstition, so how can they talk of ideological concerns? Parsi theatre, which thrived in India for 80 years, died because of its commercial success; because commerce adopts the language of the market. Something similar is happening to mainstream theatre."
Money and entertainment
For the sake of keeping up the pretense of social commitment, numerous plays based on stories by writers like Saadat Hasan Manto, Mahashweta Devi, Ismat Chugtai and Premchand are staged. "It has become fashionable to do Manto, to be counted among a certain class, but with whose money is Manto staged?" asks a Delhi-based theatre director who wished to remain anonymous. Not just this, women's issues and LGBTQI themes are used as tools to claim a certain space.
"There was this pontificating leftist theatre, it's now replaced by trivial comedy. Both do a disservice to theatre. You step out of a show, and you can't recall what you saw a few hours ago. If theatre doesn't leave you with a disturbing feeling or a concern, it is only entertainment, and this is what commercialisation has done to theatre" says Rajesh Chaudhury, a Delhi-based thespian who has witnessed quality productions staged using a measly sum of Rs 10,000 under stalwarts like Alkazi. Now, the budget for an annual theatre festival like Bharat Rang Mahotsav runs into crores. As senior thespian KS Rajendran would put it, "Too many productions take place in Delhi because funds are available, but there is no quality. Delhi doesn't even have a place for theatre artistes to rehearse."
The lack of basic infrastructure is yet another problem which doesn't allow threatre to grow organically. Community spaces meant for art performances are usurped by the state. GS Chani, a well-known street theatre activist, whose art became a voice of the people during the Emergency and Punjab militancy, says that the disconnect with the community at large occurred because permissions are necessary even to perform street theatre, and a fee has to be paid for using public space. "All the parks in Chandigarh provide performance spaces. But if you have to shelve out Rs 25,000 for a day, how can you sustain theatre of the masses?" Chani believes that proscenium theatre can never offer the audience the connect that is enjoyed by street theatre. "If an independent group has to book Shri Ram Kala Kendra for a day, it will need anywhere between Rs 40,000 to 60,000. High production costs can be recovered only by entertaining masses or, by engaging self-indulgent film actors. This is how theatre tickets are sold," adds Chaudhury.
Passion runs theatre, prove fringe groups
Neither the directors nor avid theatre-goers that this writer spoke to could recall a show from 2017 which they can call a path breaker. Barff by Saurabh Shukla and Rajkumar Rajak's Eklavya are among a few of the plays staged in the last two years which have recall value. "In Hindi theatre the stalwarts whose names would pull an audience are no more active. There are several good directors, but they don't make a cohesive force; Abhilash Pillai, Deepan Shivaraman, Atul Satya Kaushik, Shantung Bose, Julekha Chaudhury, Vyomkesh Shukla, Jyoti Dogra, Happy Ranjit Sahu, T Sheela Devi, Rabijita Gogoi, Randhir Kumar, Praveen Kumar — I can name several," says Ajit Rai, editor of Rang Prasang, the theatre magazine of the National School of Drama. "Funding dependence takes away the spirit of good theatre. There are small groups doing phenomenal experimental work in regional theatre; their only resource is passion — in Bengal, Maharashtra, Manipur, and Kerala, and their voices carry the people's power," adds Chaudhury, hoping that in 2018, theatre practitioners will allow their voice to emerge as fearless and strong.
Find latest and upcoming tech gadgets online on Tech2 Gadgets. Get technology news, gadgets reviews & ratings. Popular gadgets including laptop, tablet and mobile specifications, features, prices, comparison.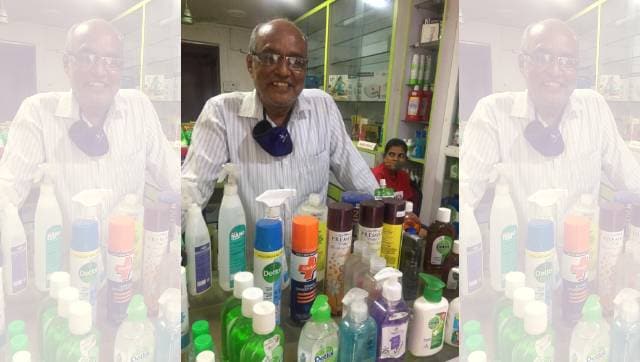 Lifestyle
Through this fortnightly column, Tales From TJ Road, Bachi Karkaria tells the story of Mumbai's metromorphosis
Lifestyle
The origins of the game date back to 2017, when the creators studied the diverse methods employed globally in the restoration of film from around the world at Italy's Pordenone Silent Film Festival.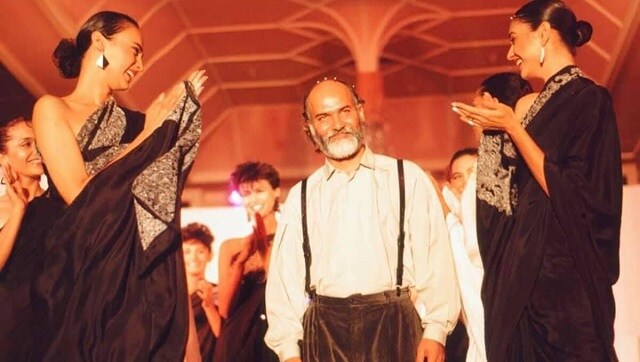 Lifestyle
By recasting the sari — which, since the days of the Indian freedom struggle, had come to become a symbol of Indian nationalism — through his itinerant imaginations, Satya Paul imbued the national garment with a transnational spirit, capturing the mood of that period.