Risky level crossings: Road drivers fail to read train speed correctly, says study
An Australian study shows that Road drivers cannot accurately judge their speed of an approaching train when proceeding through a passive level crossing
Melbourne: Road drivers cannot accurately judge their speed of an approaching train when proceeding through a passive level crossing, a new study in Australia has found.
Researchers have undertaken field tests to determine if a driver is able to make a reliable judgement to safely proceeding through a passive level crossing based on the distance a train is visible and the speed it is travelling.
"Railway crossings are designed to an Australian standard that calculates the sighting distance required to safely navigate a level crossing based on the physics of moving vehicles," said Gregoire Larue, a researcher at the Queensland University of Technology in Australia.
However, the formula had been demonstrated to be inaccurate at high speeds for heavy vehicles and a margin of more than 15 seconds extra could be required to safely clear the crossing than what might have been allowed for in the road design, Larue said.
In India too, trains ramming against vehicles particularly in unmanned level crossings causing fatalities and grave injuries is quite high. As of now, India has 30,348 level crossings across the country out of which around 11,563 are unmanned. According to a report in The Times of India, about 40 percent of train accidents are caused at level crossings and about 60 percent of these accidents are due to the failure of Indian Railways to man these crossings or build alternate passages like road overbridges or underpass.
Larue, as part of the study, tested 36 drivers to determine the distance they could clearly see and identify a train approaching and their accuracy in calculating the train's speed.
"What we found was that most drivers could see the train from a very long distance, with 85 percent identifying a train further than 1,450 metres," he said.
"Drivers were also able to identify the train as moving on average at a distance of 1,298 metres away," he added.
However, drivers' estimates of train speeds were very poor and up to 44 percent under the actual train speed.
"At 1,100 metres away drivers' speed estimate was on average 44 percent lower than the actual train speed, so despite travelling at 130 kilometres per hour drivers thought the train was travelling at 75 kilometres per hour," said Larue.
Larue said the study had found that tested drivers were all able to detect the train 750 metres away.
World
In the viral videos, commuters are seen battling for their lives in more than waist-deep floodwaters on a subway train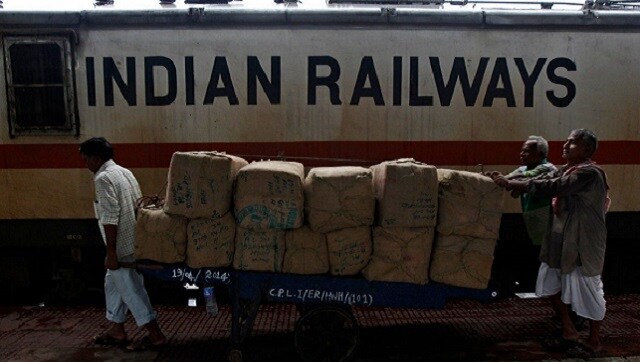 India
Only after the verification process, an individual will be able to book his or her ticket. However, this whole process will only take 50 to 60 seconds