India ahead of China in average particulate matter exposure, finds Greenpeace report
China's strong measures have succeeded in curbing pollution and lowering particulate matter exposure but India's levels continue to rise, finds Greenpeace.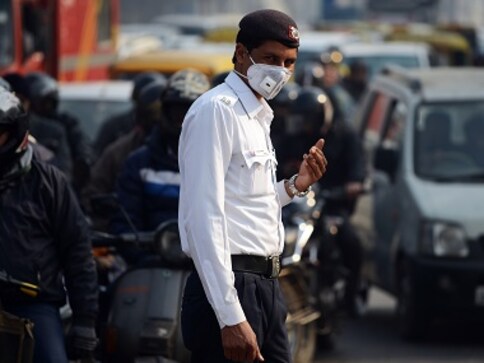 New Delhi: For the first time this century, the average particulate matter exposure is higher in India than China, a Greenpeace analysis of NASA satellite data on particulate matter has said.
"China's strong measures to curb pollution have contributed to the biggest year-on-year air quality improvement on record; while in contrast, India's pollution levels continued a decade-long increase to reach the highest level on record," a statement from Greenpeace on Monday said.
According to the World Health Organization (WHO), India is home to 13 out of 20 most polluted cities in the world with deteriorating air pollution levels during past decade, particularly in north India, the statement said.
Greenpeace, in its National Air Quality Index ranking report, revealed that as many as 15 of the 17 Indian cities with NAQI stations showed levels of air pollution that far exceeded the prescribed Indian standards.
The report also revealed that 23 of the 32 stations across India are showing levels that are 70 percent more than the national standards of air pollution, putting public health at risk.
The statement said a robust system to curb air pollution in public domain is needed in India.
"In China, for instance, the particulate pollution levels rose an estimated 20 percent between 2005 and 2011. However, after adopting a comprehensive National Action Plan in 2013 with strong policies and stricter enforcement, China's particulate trend started bending, as 2015 witnessed a fall of 15 percent as compared to 2014," the statement said.
India's National Air Quality Index network, with 39 operating stations as of writing, compares poorly with the 1,500 stations in China. The satellite images until 2005 showed India's pollution, while serious, was lot lower than eastern China's.
In 2015, India particulate matter pollution stands higher than of China's, after increasing at an average rate of two percent over the past decade.
"There is an urgent need to set a deadline for meeting the national air quality standards with long term and interim targets and action plans. The air pollution crisis is an opportunity to test India's emergency response plan and design coordinated action for a 'Clean Air Nation'," said Sunil Dahiya, campaigner, Greenpeace India.
Talking on the India-China pollution scenario, Lauri Myllyvirta, air pollution specialist with Greenpeace East Asia, said: "China is an example of how determined policies and tougher enforcement can turn the tide on air pollution to people's benefit. The Indian government needs to have plans to avoid the same disastrous health impact due air pollution has had in China."
IANS
Find latest and upcoming tech gadgets online on Tech2 Gadgets. Get technology news, gadgets reviews & ratings. Popular gadgets including laptop, tablet and mobile specifications, features, prices, comparison.
science
The Hera mission will be the first spacecraft in history to explore a binary asteroid system.
science
The WHO Europe's 55 member states are holding an online meeting on Monday and Tuesday to discuss their response to the new coronavirus and agree on their overall five-year strategy.
science
The S S Kalpana Chawla capsule is scheduled to launch atop a Northrop Grumman Antares rocket from the Mid-Atlantic Regional Spaceport on 29 September.