In Vallisai, Azhagiya Periyavan chronicles an inspiring political history of the Dalits
Tamil author Azhagiya Periyavan's latest novel is heavy and musical as it traces the Dalits' political history in northern Tamil Nadu
The Dalit Asmita Yatra — Azadi Kooch — organised by the Una Dalit Atyachar Ladat Samiti (Una Dalit Committee to Fight Atrocity) in Gujarat, began in Ahmedabad on 5 August and completed 400 kms when it reached Una on 15 August, Independence Day. This assertion of Dalit communities for their rights is also a struggle for their dignity and self-respect, free from the shackles of casteist hegemony.
In this context, a Tamil novel Vallisai (heavy music) by Azhagiya Periyavan draws our attention towards understanding the marginalised people's struggle for human dignity and social justice in the northern region of Tamil Nadu — a stretch spanning Tiruvananmalai, Thiruppattur, Vellore and Chennai. The entire novel revolves around violence against the Dalits, struggles against untouchability as well as progressive transformative aspirations towards annihilation of caste. This is done through narrating contestation and contradiction of three generations from the early 1900s to the late 1990s. It focuses around the boycotting of the Parai/Thappu (a drum used in Tamil Nadu) thereby reaffirming and redefining the notion around this ancient art and music traditionally associated with a particular community.
Ravaneshan, a leather factory worker is a member of the Scheduled Caste Federation (SCF), led by a local leader Sivamalai. Ravaneshan lives with his wife Thavamani and son Thiruvenkadam in Poongkulam, near Ambur in the erstwhile North Arcot district (Ambur is now in Vellore district). He dreams of providing good education for his son education and to work towards emancipation of the Dalit community across the district.
Ravaneshan divides his time and resources for both personal and public activities. He has earned the goodwill and respect of his factory owner Khadar Bhai and among the people around Poongkulam village through his political activism. As a responsible father and committed progressive political activist, he takes care of family and provides education to his son up to Intermediate Level at Madras Pachaiyappan College with the financial support of Khadar Bhai and the recommendation of other SCF leaders like M Shivaraja.
The Second Generation
Thiruvenkadam, son of the politically assertive and socially committed activist learns and experiences caste intricacies from his childhood to college days and until his death in diverse forms and challenges. His friendship with Ponnarasu, a hostel-mate, who hails from Chennai and studied at Loyola College having extraordinary artistic skills and close association with SCF, enhances his understanding and courage to face the world. As Thiruvenkadam plans to continue his education, fulfilling his father's and his own renewed aspirations for higher education, he returns to his village with an intermediate degree. All of a sudden, his father Ravaneshan dies, a victim of caste violence, when he and his leader Sivamalai went to express solidarity and support to fellow Dalits in a nearby village, where caste Hindus perpetrated atrocities.
Thiruvenkadam steps into his father's shoes, in order to organise the community and to fight for self respect, dignity. He advocates boycotting or compulsory banning of caste specific labor, such as performing Parai in funerals of members of the dominant caste, removing the carcasses of dead animals amongst others. Thiruvenkadam also initiates many development programs such as night school and play ground and is instrumental in bringing a community centre and a library to his village, where he himself teaches children. This is reminiscent of Vasant Moon's autobiography in which he narrates similar activities of the Saink Sakthi Dal of Maharashtra's Ambedkarite movement in the early 20th century.
The Third Generation
Thiruvenkadam's youngest son Samaneedhiarasu's bicycle bears a "No God" sticker like his father had inscribed at the entrance of their new house. Sivalingam's (a close friend of Thiruvenkadam) sudden political attraction towards the depoliticised MGR Fan Club on one hand and the new generation's assertions about not boycotting Parai music engages the reader in well rounded arguments. The new generation of Dalits ask why they should reject age old indigenous music, instead of celebrating it.
The novel narrates diverse forms of resistance, struggles and strategies of the oppressed including sensitive romances such as between Thiruvendakam-Manga and Sivalingam-Kuppy. The novelist portrays well the significant role of Thotti — the village police — as a medium of public communication. He also explains legendary folklore forms Veerasampoogan and Nadukkattu kathai which are oral traditions in the region.
Making Sense of Tamil Nadu's Dalit Movement
There is a shocking disclosure in the novel that until 1927, Pachaiyappan College in Chennai did not admit Dalits. In 1912, a Non-Brahmin Association was formed and in 1925 the Self-Respect Movement began. An institution of higher learning, owned by a non-Brahmin dominant caste group denying admission to Dalits, shows how the explicit anti-Brahmin politics of Tamil Nadu has also been implicitly anti-Dalit.
The depiction of the organic link between Ambedkar's movements and progressive politics during the mid-1900s are quite impressive in the novel. The Mahad Revolt, conversion to Buddhism as well as the narrative of Ambedkar's visits to Chennai and other parts of Tamil Nadu are powerful. How the colonial state forcefully exploited Dalits during the Second World War and its impact on Dalits is a revelation to readers and students of Tamil Nadu's political history.
Throughout the novel one finds many nuanced details of resistance — indirect attack on the oppressors, arguments about Buddhism, violence versus non-violence and the Buddhist construction of Mariamman (a local deity). Numerous atrocities on Dalits, particularly in the 1990s and how Tamil Nadu politics normalises such violence against the Dalits in the name of peace meetings have been detailed well.
The novels also delves into the compromises made by political movements when they become political parties and how some of the current educated Dalits have become selfish and blind towards understanding realities. All these depictions are evidence of Azhagiya Periyavan's grasp over contemporary Dalit politics and the impact of Panchayati Raj in rural Tamil Nadu.
This novel provides a comprehensive overview of the critical questions and debates in contemporary understanding of Dalits' struggle by tracing its root causes. As an insightful writer, Azhagiya Periyavan has an engaging relation with socio-political history. Detailed research seems to have gone into the writer's effort to portray the process of structural deprivation in the pre-colonial, colonial and post-colonial period of the northern region of Tamil Nadu. Vallisai traces the continuation and reinforcement of the old caste-feudal tendency to exploit, oppress, extend and impose a hegemonic feudal order which has been resisted by Dalit movements.
Azhagiya Periyavan's literary aesthetic skills and erudition in dealing with the social history of people at the grassroots stands out not only in the way he analyses the myths, texts and historical evidences, but also in indicating the need to reconcile them with social science theory or vice versa. It gives us a glimpse of what can happen when social history is ignored in social science research.
The narrative of the region helps explain the feudal relations in terms of land holdings and exchange relations, which has led to increasing alienation from land, alienation of labour and particularly of this class, caste, group or a community over the years. Azhagiya Periyavan helps us to read social history in a new way by placing it in the context of contemporary debates, which in turn offers an effective theoretical challenge to mainstream doctrines.
The writer is an expert in Dalit studies and is currently an Associate Professor at the Madras Institute of Development Studies in Chennai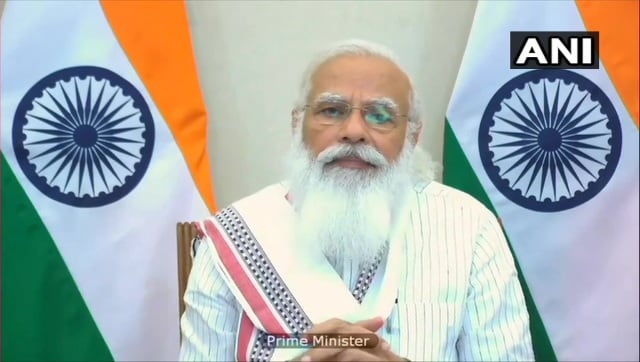 India
During an interaction with CMs of Tamil Nadu, Andhra Pradesh, Karnataka, Odisha, Maharashtra and Kerala, Modi said that 80% of the new COVID cases last week were from these states
India
The typographical error had led the trial court judge to treat the semen found in the genitals of the child as semmann, which was not uncommon on a child playing on the floor outside a house.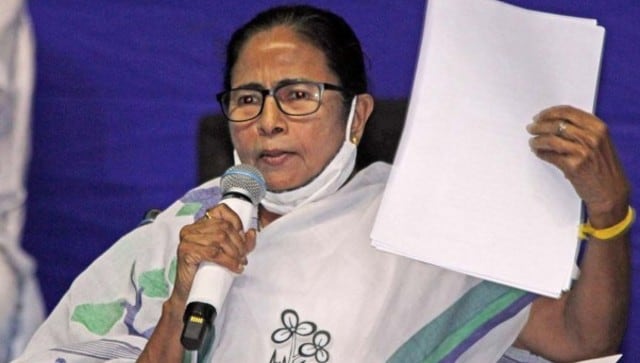 Politics
The rising fuel prices, handling of the second COVID wave and lack of vaccine availability are topics Banerjee will address in her speech