In the Time of the Others: An excerpt from Nadeem Zaman's debut novel on life in a time of war and upheaval
Set against the backdrop of a monumental historical event, Nadeem Zaman's In the Time of the Others is about what it means to live during violent times.
East Pakistan. March 1971. Imtiaz Khan arrives at his uncle's house in Dhaka for what he thinks will be a quick visit, only to be held back when the Pakistan Army makes a surprise attack on the University, murdering students and professors in cold blood. As the smell of sulphur and gunpowder become a part of their lives, young pro-independence fighters – the Mukti Bahini – find a haven in the home of Imtiaz's uncle and aunt, Kamruzzaman and Aisha Chowdhury, and they are swept up in the tide of freedom that drives them all. On the other side, Fazal Shaukat – a young captain in the Pakistan Army with a family name to live up to – finds that the war he has signed up for isn't going away anytime soon. There are things bigger than him or his family at stake, even as Pakistan finds itself torn asunder, Jinnah's dream turning into a nightmare.
Set against the backdrop of a monumental historical event, Nadeem Zaman's In the Time of the Others is about what it means to live during violent times. His debut novel explores how lives intersect during a time of war and upheaval, and how violence changes all that is human.
Zaman was born in Dhaka and grew up there and in Chicago. He studied at the University of Illinois at Chicago and the University of Louisville. His fiction has appeared in journals in the United States, Bangladesh, India and Hong Kong. The following is an excerpt from the book.
***
Bhutto Go Back.
The sign waved high, written in large black letters on a white banner. It looked as though it had been hung directly on the sky. Imtiaz weaved through the bustling crowd with Amir behind him and Aisha a few steps ahead. Leading her were Rounak and Mitali. Ranjan had split from them halfway to stop at The People office and collect their colleagues that had worked late into the night on Bengali copies of the manifesto. They were going to distribute it discreetly among the crowd. Morning had broken with a chill in the air, and Imtiaz had put on his sports coat without thinking of the manifesto in its pocket until Rounak mentioned the Bengali versions. It was too late to bring it out and throw it away now, which was what he wanted to do, because if it crossed the eyes of a soldier or policeman and he decided to take it as a threat, hell could break loose of the kind whose gravity would be understood only when set in motion. As if brandishing signs telling Bhutto to go back was not enough.
Mob mentality had a strange pull, nonetheless. Perhaps Imtiaz had felt it at university during his short-lived, pathetic attempt at student politics. Watching and listening to the earnest participants, seeing the camaraderie, hearing their united beliefs given voice as one, one had to admit admiration, even a longing to feel what they felt. When he finally bid farewell to his fledgling political career, he saw how utterly weak his intentions had been in the first place. It wasn't enough to get revved and riled up by grand designs and grander thoughts and plans of setting them in motion to change the world. The belief that they could and would alter the nature of things was what sapped the lion's share of energy, unless that very feeling of being depleted, mentally, physically, emotionally, deep down in the bones was also the fuel for staying charged. The manifesto, a folded piece of paper in his pocket, linked Imtiaz to its authors and their cause. No matter what he thought of their idealism, he had to concede a rush, a surge of blood that threw his heart off kilter, raised its pace, and, after a long time, provided it anew the faint hope of attachment.
Aisha gave his sleeve a tug and pointed in the direction they'd come from. Imtiaz saw Kamruzzaman, accompanied by Mokaddas, pushing through the forest of bodies. Kamruzzaman had refused a little over an hour ago to get anywhere near 'the mad foolishness'. Aisha had winked at Imtiaz, indicating that she knew it would be a matter of time, a very short amount at that, before the old impulses overtook her husband's jaded veneer.
On the other end, near the sign telling Bhutto to go where he was more welcome, Imtiaz saw Rounak and Mitali milling with a group of their colleagues. Ranjan was with them, as were another young man and woman, in wrinkled clothes and exhausted, but neither aspect betraying their zest for the occasion. Imtiaz pointed them out to Aisha and Kamruzzaman and went over.
'I'm very happy to see you,' Ranjan shook his hand. He introduced the new additions to their group as Khoka Ganguly and Samina Sattar. 'You see? This is what I was talking about,' Ranjan waved his hand over the gathering, the entire scene.
'So, do I get to read the Bengali version of the manifesto?' Imtiaz asked. He was too loud for their comfort. Ranjan leaned in, a finger to his lips, his eyes roving nervously. Imtiaz nodded. 'Sorry.'
'No, it's not that we're afraid,' Ranjan said. 'But if something goes wrong here, and it's our fault, all these innocent people … you understand, no?'
Imtiaz nodded. Ranjan plucked one of the manifestos out of Samina's hand and stuffed it in the breast pocket of Imtiaz's coat. Both versions were now on his person, separated by a wall of fabric.
Chanting rose from the crowd.
'My leader, your leader, Sheikh Mujib, Sheikh Mujib!'
Heads turned every which way for sight of the leader. The crush of bodies intensified from all directions. Soldiers and police grew stiff around the perimeter of Hotel Intercontinental.
Imtiaz had lost sight of his uncle and aunt, and Amir and Mokaddas. He was about to take a step towards where he'd left them when a hand closed around his arm. Ranjan's other hand patted his coat.
'You're one of us,' Ranjan smiled.
'My leader, your leader, Sheikh Mujib, Sheikh Mujib!' the crowd shouted, this time more in unison. In waves, the chanting went around from one section of the crowd to another, circling out to its farthest reaches, the limits of which was impossible to tell, and rumbling back in.
Sirens wailed. A roar of simultaneous car engines grew louder as they drew closer.
Bhutto's motorcade swung around off Minto Road like a snake abruptly altering its winding course. Within seconds Bhutto's car was stopped at the main entrance. A team of bodyguards poured out of the accompanying vehicles, armed with machine guns and Tommy guns, blocking Bhutto almost completely from view as he climbed out. There was a flicker of a tired man, impeccably dressed, moon-faced, his jowls heavy with exhaustion, unkempt salt-and-pepper hair receding from his forehead, pausing to secure the top button of his jacket absentmindedly before being herded inside.
It was the deafening applause and cheering at the arrival of the Awami League leader, the bane of Bhutto's existence that had their ears ringing long after the day had ended.
Find latest and upcoming tech gadgets online on Tech2 Gadgets. Get technology news, gadgets reviews & ratings. Popular gadgets including laptop, tablet and mobile specifications, features, prices, comparison.
Lifestyle
Our weekly roundup of books that should be on your radar.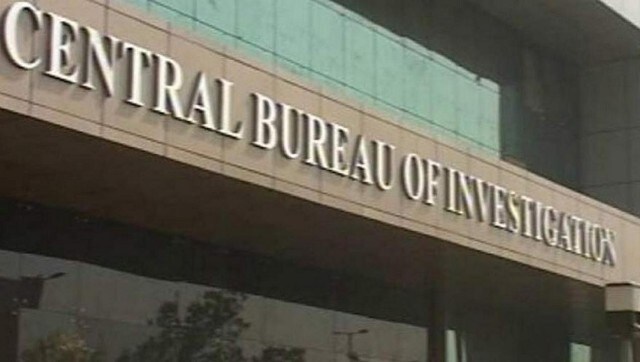 India
The CBI booked deputy superintendents of police RK Rishi and RK Sangwan, Inspector Kapil Dhankad, and Steno Samir Kumar Singh. It also searched the premises of Rishi, who is posted at the CBI Academy, Ghaziabad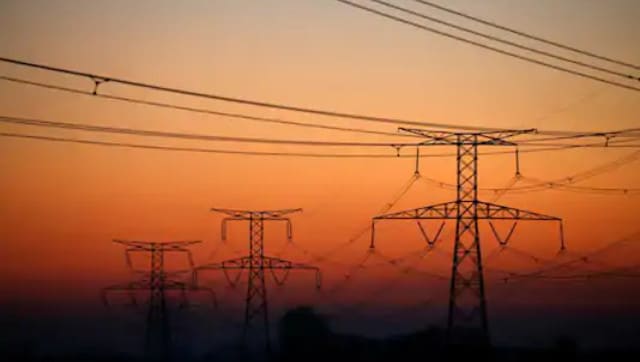 World
Power Minister Omar Ayub Khan said the frequency in the power distribution system suddenly dropped from 50 to zero, causing the blackout