In Surur village, ironsmith Rajendra Pawar helps the impoverished with his ingenious innovations
Rajendra Pawar has been performing the caste-based occupation of lohar [Blacksmith] for more than three decades now in rural Maharashtra.
This story is part of a series on the everyday heroes of rural Maharashtra.
Rajendra Pawar has visited scrap dealers more than 4,000 times in the past three decades. The 48-year-old blacksmith from Surur village [Wai Taluka] in Satara district of Maharashtra has been using trash to make machines, all in his free time.
"He loves electronics," says his elder daughter Anuja who is currently pursuing her masters in history. Right from the childhood days, Rajendra has been suffering from speech impairment. He always wanted to study science and innovation, but couldn't complete his education beyond grade IV because of financial constraints and ostracisation faced by the society at large.
Rajendra has been performing the caste-based occupation of lohar [Blacksmith] for more than three decades now. The brownish surface of his workspace has witnessed the rusting of machines, but none of the ideas have died. The villagers describe him as a 'gifted artist.'
His workshop is no ordinary. From the early 1990s, the space has witnessed the birth of several innovations.
Scrapping problems by using scrap material
Right from the childhood days, he has been interested in turning scrap into innovative machines. His innovative ideas take shape because of the problems which he has personally experienced or has seen in the society.
Anuja narrates, "Earlier [early 2000] we didn't have a mixer at home and my mother always had to visit others' homes to get the spices ground." The load shedding added to the plight of using any electronic devices. Using the waste iron, Rajendra then made a hand mixer which doesn't require electricity. "Now we don't use the hand mixer, but it's still there," she adds.
Once he found a small rectangular shaped metal scrap with Light Emitting Diodes [LED] embedded in it.
Immediately, he opened up the device, made some modifications in the circuit and added a switch to it. Now, he uses the device as an on/off LED torch.
Rajendra has a fascination for the discarded LED lights. After Diwali, he went to a scrap dealer and collected several dysfunctional LED lights. He opens his innovation box and explains to me how he dismantled all the LED lights and later arranged them in the shape of a peacock which has now become an important addition to his house.
"A lot of villagers come to him and get their LED and worn out machines repaired for which he doesn't charge any money," says his 45-year-old wife Sangita. His children have now started suggesting him ideas for designing machines by looking up on the internet.
In 2009, Sangita saw someone in the village temple peeling off the coconut's skin using a mechanical device. She discussed the idea with Rajendra. After spending a couple of months, he designed his own version of a coconut peeler and now makes it for the people who need it.
A couple of women farmers spoke to him about their issues while working in the field. Immediately, he started designing a machine which can now be operated without bending. The ergonomic design attracted response from several women farmers in the village. Today, he is renowned as the problem solver using science and machines.
In his workshop, he redesigned the traditional coal forge and has used a cycle wheel to pump in the air [to the coal]. Rajendra's contribution extends even to the learning of kids. He has made several iron toys for the village Anganwadi. Using waste tin, he made a handmade fan 15 years ago which is still in the working condition.
He has lost count of his innovations. "He doesn't talk to us about his ideas. He designs the machines and then talks about it," says Anuja. Currently, he is working on designing a big smokeless stove.
"We didn't even have a gate for this place where he works. Once a couple of thieves entered the space, fortunately, they couldn't steal anything," says Anuja. After the incident, he made this strong iron-gate which has survived more than a decade now.
He also designed a cell charger from the scrap and has redesigned the waste speakers which have now become a source of entertainment for him.
Plight
"We can't sell his innovations because we don't have any license for this," says Sangita. He has not been able to make a single rupee out of the countless innovative machines. However, this has become no reason to stop Rajendra from working on his ideas.
At the age of 15, he started working under scrap dealers and was paid Rs 2 daily for eight hours of work. After working for a few years, he started working on welding projects in Satara city of Maharashtra [35 km from his village]. For this, he would cycle every day. "Since he cannot speak, the contractors would get more work done from him and paid him very less," says Sangita.
After a couple of months, Sangita accompanied him at work and started helping him. "I made sure that he was paid the adequate amount," she says.
After dropping out of the formal education system, he had a difficult time dealing with the society at large. "After marriage, he didn't go out for several years because of the way society made fun of his disability," says Sangita.
Anuja started teaching Rajendra basic Marathi and English which ensured that he could read and write. "Often while taking buses it became difficult for him to understand the bus route. Now, he can easily board a bus," she says proudly.
The traditional art form
Both Rajendra and Sangita make agricultural equipment every day. They begin the work at eight in the morning and continue till six in the evening. Every day, they manage to earn somewhere between Rs 300 and Rs 400 for ten hours of work.
He works on his innovative ideas after completing the day's work. Sangita sells the metal agricultural equipment thrice a week in the village market. "Now, people come to our home directly," she says.
Rajendra always showed an interest in learning new things. The traditional occupation of the blacksmith is fading away because of the modern industries which sell the agricultural equipment much cheaper. "It requires a lot of hard work, but we don't get enough money for the work. If we take a loan, how will we repay it?" she says.
Currently, Rajendra is working on his dream of educating his children. His youngest daughter, Tanuja is preparing for medical entrance exams from Pune city. All his four children are pursuing education and he has made sure that none of them drop out. In order to make ends meet, Anuja works eight hours daily in a firm in Wai taluka and is also completing her education. "We want to make our children's future and hence we work so hard," says Sangita.
India
The said video created an argument between people on social media over the legality of the marriage. Turned out it was not due to which police followed an anonymous complaint to register an FIR against the groom
India
On Tuesday, Mumbai recorded five fresh measles cases and one suspected death, the city's civic body had said in a bulletin earlier in the day. In Mumbai alone, ten deaths due to measles have been reported as of November 28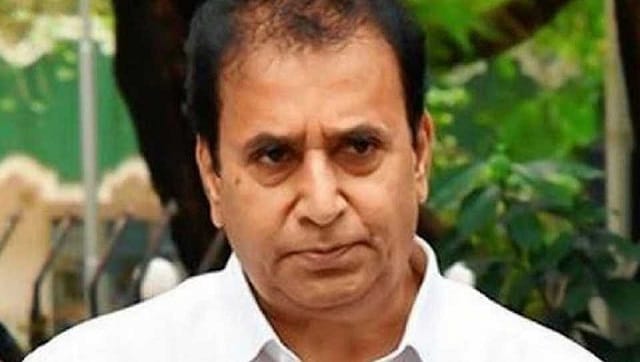 India
A special court designated to hear cases related to the Prevention of Money Laundering Act (PMLA) recorded his appearance and then granted him bail