In Pakistan, Indian soap operas give way to Turkish serials
At one point of time, Indian serials like 'Saas Bhi Kabhi Bahu Thi' were very popular in Pakistan. But interest has gradually declined.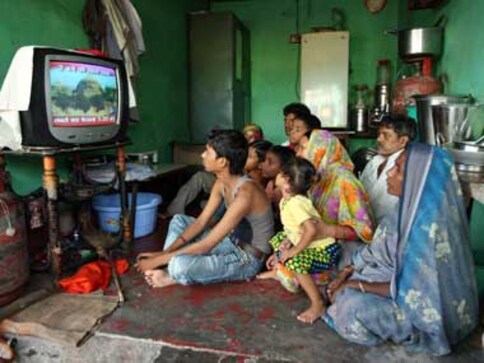 Islamabad: Gone are the days when Indian soap operas were a big hit in Pakistan.
The talk of the town now, are dubbed Turkish serials like "Mera Sultan" and "Ishq-e-Memnu" that have captured the imagination of Pakistani women and men alike.
"It's like an addiction. And you can't really help but watch them," said Amina Omer, housewife and mother of four.
"The connect with 'Mera Sultan' is very deep, since it deals with the history of the Ottoman?empire from Turkey, another Muslim country." It's not just Amina. Her husband is a big fan too.
"I started watching it because of my wife and then got hooked to it," said Amina's husband Omer Khan, a businessman.
At one point of time, Indian serials like "Saas Bhi Kabhi Bahu Thi" were very popular in Pakistan. But interest has gradually declined.
"The Indian serials were heavily based on religious rituals. Even if a Pakistani serial had so much of Islamic rituals in it, it would not have done well at all," Ali Gilani, Pakistani media analyst and owner of a media house told PTI.
Turkish soap operas started gaining popularity when Urdu1 channel started broadcasting "Ishq-e-Memnu" last year.
Now there are at least seven Turkish serials running in Pakistan and most of them are given prime time slots.  However, not all are happy about them as hardliners say some serials show women in "provocative" dresses.
Refuting such claims, a Turkish serial buff said, "They are great serials because they are part of our history and show how liberal the people are."
However, a report in a leading Pakistani daily recently said, "The success of Turkish soap operas actually have created frustration among viewers since the characters, scripts, designing and theme required for making Turkish serial don't match our culture which is already under the influence of modern India."
Turkish plays surround their own values and expertise e.g drinking alcohol, inappropriate dressing sense, drugs etc have no match to conservative-historical Pakistani society (except 5 per cent elite class close to observing modern norms of life)".
Media analyst Gilani said, "Pakistani dramas were a huge hit but it lost its glory during Zia-ul-Haq days. Those opposing the Turkish serials are the ones who themselves are into production houses that make serials."
Asked if there is a chance that these Turkish soap operas may face a ban, Gilani said, "I don't think so. Most of the media houses running the serials are very powerful and own leading news channels and newspapers. The maximum is that they will be issued notices by PEMRA (Pakistan Electronic Media Regularity Authority.)
PTI
Sports
Although dynamic, the Azzurri are anything but perfect; the absence of an explicit goal-scorer to lead their lines is a glaring deficiency. While Ciro Immobile and Andrea Belotti have had seasons when they were prolific for their respective clubs, neither have really nailed that number nine position for their national side.
Sports
Mario Gavranovic scored a hat trick as Switzerland cruised to a 7-0 win over its tiny neighbor Liechtenstein.
Entertainment
Fans and educators on three continents echo the sentiment, saying that Friends is a near-perfect amalgam of easy-to-understand English and real-life scenarios that feel familiar even to people who live worlds away from Manhattan