In Jasoda, Kiran Nagarkar's wry humour, unsettling realism make for poignant story that satisfies — and disturbs
In his seventh book Jasoda, Kiran Nagarkar, one of India's most highly regarded writers, returns to a landscape that both he and his readers are familiar with — Rajputana
In his seventh book Jasoda, Kiran Nagarkar, one of India's most highly regarded writers, returns to a landscape that both he and his readers are familiar with, the Rajputana, along with a bevy of characters whom the reader might be previously acquainted with. While the former is partially thanks to his 1997 Sahitya Akademi-winning Cuckold, which the late Khushwant Singh considered 'as the best by an Indian', the latter is due to the mirror that he holds to reflect the plight of millions of women across rural India. There are very few Indian authors that engulf the consciousness of a reader's mind and at the same time evoke a passionate response with each passing page the way Kiran Nagarkar does and Jasoda joins the rich tradition.
Jasoda tells the story of the eponymous character who leaves the drought-ridden 'arse-end of the world' for Mumbai with her children after her husband refuses to accompany her as he has important work to do for the local prince. Right from the opening sentences where a pregnant Jasoda while tilling her land realises that it's time for her baby to enter the world, and lies down to deliver her under a colourless sky — while in the distance 'the heat was turning her first-born son Himmat and the dead peepal tree to vapour' — Nagarkar's prose creates an epic where many assumptions would be proven wrong. We first meet Jasoda after she has murdered her newborn baby girl but she doesn't mourn, she doesn't feel guilty, as these are luxuries that she cannot afford. Later, one sees that these events are well, just a way of life.
The journey that Jasoda undertakes from Paar (the state suffering an unrelenting decade-long drought), to the city by the sea, Mumbai (where she and her children endure all sorts of evil), and then back to Paar, is nothing short of epic. But unlike say, the Mahabharata, the Odyssey or Iliad the 'heroine' here is a woman. But this Jasoda is not merely the tale of a woman with 'steely resolve and gumption'. Like vintage Nagarkar, the book is also a treatise on the dreadful state of tradition that persists across many places in India that remain just a name on the map for most of us.
The book had been in the making for a long time as Nagarkar kept it aside for almost 20 years. Still, its expanse is almost seamless. The realisation that the beginning of the story and its ending were separated by a two-decade-long gap is daunting and at the same time saddening as well because one shudders at how little things have changed. In an interview, Nagarkar mentioned that he imagined Jasoda as a heroine but also feels that she, Jasoda, would be shocked to hear that, as "life does not offer her options." Both Jasoda and Meera, the fulcrum of Nagarkar's seminal Cuckold are heroines but unlikely ones. They, as Nagarkar rightly observes, do what they would believe they have to and not what they might want to, 'if they had reasonable choices'. In that aspect, both Meera and Jasoda can be considered apocryphal, maybe even pious fabrications of a craftsman such as Nagarkar but for anyone who has ever travelled in a train and stopped at nameless Indian town that is off the beaten track you'd know that the stories surrounding the likes of Jasoda are more than tolerably authentic.
One truly absorbing aspect of Jasoda that lingers long after the story ends is the social commentary that the prose assumes; that this story takes place almost 1,500 years after Cuckold yet not much has changed when it comes to the condition of women is an observation that elevates it. For Nagarkar's fans, anything that he writes is worth the wait and worth its weight in gold but Jasoda is not an easy book. Then again, life too is far from easy and once you have entered the world that Nagarkar reflects there is no looking back. Written with Nagarkar's signature flourish where wry humour runs along unsettling realism Jasoda might seem sketchy at places but it remains a poignantly written story that both satisfies and disturbs.
India
Drafting the Constitution of India was no easy task. It took the Drafting Committee two years, 11 months and 18 days of deliberations, debates, and discussions to come up with the first draft of the document. It later came into effect on 26 January 1950
Entertainment
Valentine Low, who broke the story about bullying allegations made against the Duchess of Sussex, Meghan Markle wrote a book title 'Courtiers'.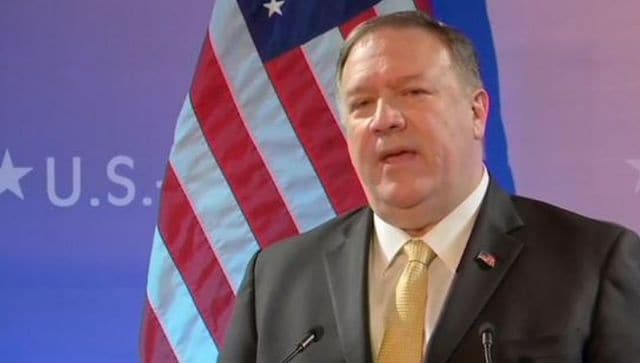 World
"I do not think the world properly knows just how close the India-Pakistan rivalry came to spilling over into a nuclear conflagration in February 2019," the likely future presidential contender wrote in 'Never Give an Inch', his memoir of his time as Donald Trump's top diplomat and earlier CIA chief