IIT who? Manipal scores again with Rajeev Suri as Nokia CEO
What is most remarkable about the Manipal Institute of technology, is that it is a modest engineering college that is ranked way below the IITs.
When Nokia confirmed that Rajeev Suri would be its next CEO, he would not have been the only one celebrating. Manipal Institute of Technology, fresh from all the attention following the elevation of Satya Nadella to Microsoft's CEO quietly notched up another victory.
Because like Nadella, Suri is also an alumnus of the university. He studied Electronics and Telecommunications Engineering from the institute and graduated from there in 1989.
What is most remarkable about the Manipal Institute of technology, is that it is a modest engineering college that is ranked way below the IITs. And just like Satya Nadella, Suri will certainly emerge as the poster boy for Manipal and thousands of students who passed out from there are bound to celebrate.
As noted in this Firstpost piece, "IITs vs other engineering institutions has been a never ending argument among upwardly mobile students, their families and education circles. Internet forums are replete with such discussions, most of which are either blatant promotions of private engineering colleges or the disgruntlement of students who couldn't make it to the IITs. To prove a point, they even try to compile lists of non-IITians who have made it big in the global tech world".
The list is, in fact, quite a long and respectable one.
Apart from Suri and Nadella, the legendary Vinod Dham, the "father of the Pentium chip" didn't study in any of the IITs, but went to the modest Delhi Engineering College. Venkat Ramakrishnan, the 2009 Nobel prize winner for Chemistry, was an IIT-reject, ending up at the Indian Institute of Science in Bangalore before going to America for his masters.
The news will undoubtedly provide great joy to the thousands of students who try each year to enter the prestigious IITs and fail. But also, as Firstpost editor R Jagannathan noted in this piece, it is also a slap in the face of the Indian system.
As he writes,
underlying it all is the real issue: our "Indian" successes abroad have little to do with the fact that they are Indian. They succeed because they abandoned India.
We need to ask ourselves: why does our system kill future heroes, while the US helps raise even ordinary Indians to iconic levels? It would not be out of place to mention that it is well-nigh impossible for 99 percent of Indian aspirants to get admissions even to an IIT or IIM, but it is far simpler to get into an Ivy League institution. If you don't get into an IIM, you try Harvard.
A Satya Nadella, who is from Manipal , would never have made it big in India since he is not from the IITs. But even IITians don't flower much in an Indian corporate or academic environment; they leave India and prefer working with foreign firms.
Find latest and upcoming tech gadgets online on Tech2 Gadgets. Get technology news, gadgets reviews & ratings. Popular gadgets including laptop, tablet and mobile specifications, features, prices, comparison.
News & Analysis
Surface Pro 7+ is purpose-built for small and medium-size businesses, specifically for business and education customers in mind.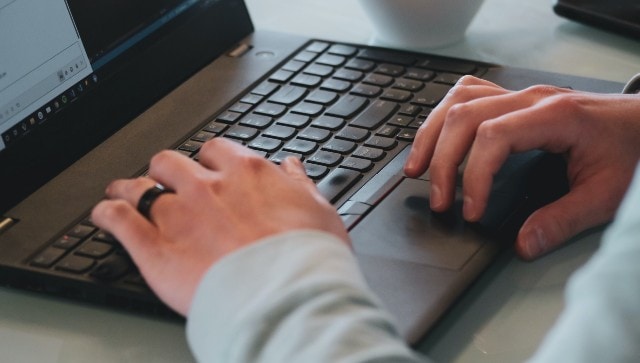 India
For any discrepancy in the admit card, candidates will have to contact their respective zonal GATE office via email along with a copy to the organising institute
News & Analysis
There are various ready-made templates in the app that can be customised using sort option, filters and grouping them.