What drives the long-term economic growth of a country? There are many factors, but probably the most important factor is its population or, more precisely, how educated the population is.
Education in India, like so many other things, is subject to extremes. On one hand, we struggle with the very real issue of brain drain to other countries and on the other hand, we struggle to provide basic primary education to every child across the country.
Think about this.
According to the Socio-Economic and Caste Census 2011 (SECC), 36% of the 884 million people in rural India are illiterate.
The SECC has also found that only 5.4% of people in rural India have completed high school while only 3.4% have graduated from college.
It's true that the government has taken big strides forward to address this issue including implementing various reforms to elevate the access and standard of education in rural India and many Non Profits are working tirelessly to help children in need.
#ButThisIsNotEnough.
We, the citizens, need to play a much larger role.
No longer is it enough to buy your maid's children token toys for Diwali.
No longer is it enough to give your watchman's son your old clothes.
No longer is it enough to be an armchair activist.
But what can we do? How can we get involved?
Well, the good news is that there are a LOT of ways by which we can make a difference.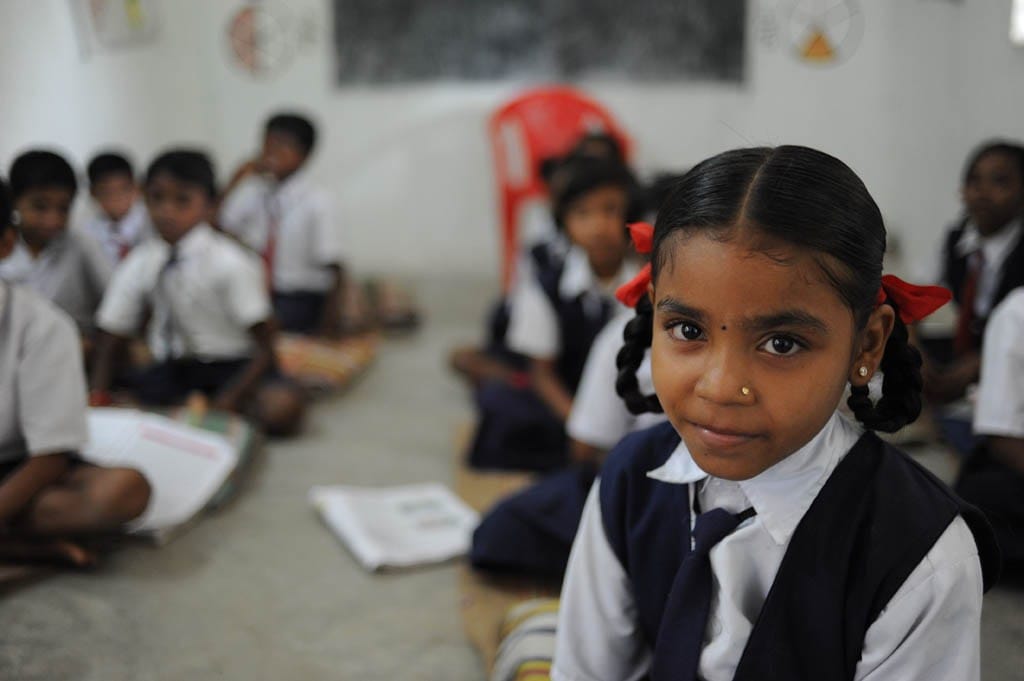 Picture courtesy - Nanhi kali
A simple Google search can reveal hundreds of non-profits who are in need of your support and enthusiasm. NGOs that are driving positive change with their hard work and dedication. NGOs like:
Nanhi Kali – Established in 1996 by the K. C. Mahindra Education Trust. Provides academic, material and social support to underprivileged girl children across India.
Art of Play – Facilitates the transformative power of sports to impact the social, emotional and physical learning of Indian school students.
Door Step School – Established in 1988. Provides education and literary services to socially and economically disadvantaged children in urban slum communities of Mumbai and Pune.
And many, many more.
Several private companies are also getting behind the cause of education through their corporate citizenship initiatives. Companies like the Mahindra Group, which started Project Nanhi Kali in 1997 to provide underprivileged girls access to education. Education is just one of the areas the Group is focused on. They also have programs in health and environment.
If you would like to do more to help address the issue of lack of proper education in your communities, visit http://bit.ly/FPMakeADifference to connect with a number of non-profits doing incredible work all across the country.
And together, we can make a positive difference for the millions of children who need our help.
This is a partnered post.
Updated Date: Apr 18, 2018 13:45:46 IST