I felt I would choke to death: Confessions of a policeman in Kashmir
Here's an account of a young man in Kashmir, who was enlisted inthe police force and given the task of mingling with the stone pelters to identify them.
Editor's note: This is a work of fiction based on information gleaned from the police
In a rare move, on 31 May, Jammu and Kashmir Chief Minister Mehbooba Mufti — known for her 'soft separatist' views — took on the Hurriyat Conference-led separatists accusing them of turning peaceful Friday prayers into stone-throwing incidents. Speaking in the state Assembly, the CM said, "Friday was a blessed day and it was blessed because people would assemble at one place to offer prayers together, discuss issues of society and try to prevent whatever wrong was happening in society. Those who taunt me and accuse me of being anti-Muslim have turned blessed Friday into a stone-throwing day. A respectful citizen will think 40 times whether I should offer prayers at Badi Masjid (Jamia Masjid)... or any other. He is frightened that he will be hit by a stone."
Largely a random phenomenon, stone pelting by the local youth on security forces became a regular and organised activity after the 2008 Amarnath Yatra protests, termed as 'civil unrest' by the authorities.
And last Friday prayers were no exception. As scores of agitated youth in old Srinagar took to the streets to protest against the government's plans to set up separate colonies for the Kashmiri Pandits, retired armed forces personnel and non-state subjects, they engaged in heavy stone pelting against the forces. While much of the stone pelting actually emanates out of the youth's disappointment with lack of any forward movement on the political front, Indian security agencies see it as a much larger conspiracy hatched by forces across the border, to provoke security forces and malign India internationally.
The J&K Police, meanwhile, has tried a variety of tricks to cope with the stone pelting, instead of understanding the stone pelters' grievances. In one of the classical methods adopted by security agencies worldwide, it sought to covertly infiltrate their ranks in order to weaken them. What follows below is a non-fictional account of a young Kashmiri man, who was enlisted in the police force and given the task of mingling with the stone pelters in order to identify and catch them.
----------------------------------------------------------------------------------------------------------------
It was a very hot Friday afternoon. Blue skies stood tall and far and the sun was scorching. The voice from the loudspeakers was echoing from the narrow and empty alleys of Srinagar. People thronged mosques for their 10 Rakats of noon time prayer. Everyone seemed to have evaporated from the streets. Shopkeepers had lowered their shutters outside the grand mosque at Nowhata, Srinagar. I was sitting in a crammed bus and a boy sitting across me would burst into prayer every time the bus jerked or stumbled into a pothole. Every one of us was scared. We were about to mix with a crowd of protesters coming out of the mosque. We happened to be on a clandestine mission as undercover policewallas in civilian clothes to catch the stone throwers by mixing with them.
My heart throbbed as the bus came to a halt. Then, I recalled my journey to enter this job and I began to deeply repent before setting foot out of the bus. Four months ago, I was just like any other unemployed person, watching sunrise and sunset, rivers and canals and dreaming all day long about becoming something, but certainly not an undercover agent.
I turned 26 years old the summer of 2010, Kashmir's bloodiest summer, claiming the lives of 124 people, mostly young ones. No one celebrated my birthday. I cannot celebrate my existence when people least wanted me. Unemployment seemed a curse. I regretted saying it –I really did- but I think even if I had not, my austerity would have revealed it anyway. By the end of the summer, girls playing guitar and wearing jeans had replaced the dinner-table chatter and I had resumed retreating to my study after dinner, closing the door, smoking a stolen cigarette and thinking how to spend the next day without work.
On a hot summer morning while I was sitting idly at a butcher shop someone came shouting, "Campus manz za naukri lagan (Police is hiring youth at camp)." I rushed to of my house and grabbed my documents stored in a stack under my bed. There was already a bevy of participants awaiting their turn. I also joined them. I was hopeful that I would get selected because I had completed my graduation with first division. A person with a broad smile was sitting on a rickety chair, waffling, checking the papers and wishing best of luck. I deposited my papers with the man sitting on the other side of the wooden stand and then I left.
----------------------------------------------------------------------------------------------------------------
After two days, I received a call from the so-called campus to come for a physical test. I knew I would pass this test because I was six feet tall and that gave me a benefit of two to three points. But I had to improve my running speed. I was lethargic too and had barely played any sport. I was sure that I would run faster than others. After pushing myself, I cleared the round. I dodged the high jump round and moved on to the medical assessment test. Now this was the most embarrassing part of the whole process for me. I was standing wearing nothing, naked, in front of a medical examiner. I felt as if someone had raped me.
After two months, I received an appointment letter. I was overwhelmed with joy. Next day I called my butcher friend, Mushtaq, who showed up with a calf tied to his hand. He slaughtered the animal himself in the yard by the poplar trees. "Blood is good for trees," I remembered the butcher said. "That is the reason Kashmir has lots of trees."
Relatives and friends were invited for the dinner. My mother and sisters served the food – chicken and mutton with a lot of rice.
When I first entered the police headquarters in Srinagar, I was awestruck by the edifice. My first days were rather happy ones. I made friends and exchanged phone numbers. I also got a trunk to store my uniform and boots which they gave me. There was no work at all. We killed our time playing cards and gossiping. I felt as if someone was paying us to spend our leisure time according to them. I went home happily those few days and slept early.
One morning I sprang out of bed bright eyed and playful, put on fresh clothes and the most fragrant attar as usual. Upon reaching headquarters, I was, surprisingly, handed a spade to mix concrete. I was surprised and tried to protest, but after finding that it was for the construction of a masjid, happily obliged.
Now every day, I had to work with labourers and other new recruits. I finished the job within a few days and was soon given the next job. Every day, a bus would take us to Bemina where we had to work as labourers at  the residence of a deputy superintendent of police (DSP). It was the most humiliating thing I ever did in my life. After a few days, I got used to it and started enjoying.
One day when I was carrying bricks on my head, an idea crossed my mind – what if I was the DSP? In that daydream, I began looking for Kashmir Police Service, applied and cleared the preliminary examinations held by the state services commission.
Everyone started respecting me and I dreamed of becoming famous as the DSP.
Seasons changed and with the first snowfall, I was assigned a new task. I had to go to the residence of the Kashmir IG and clear the paths to his house. His wife treated us well and gave us food to eat. She was a good lady. "You are my sons," she would say. Winter ended and so did clearing snow from homes, from streets, from lanes, from roads and from almost everywhere.
----------------------------------------------------------------------------------------------------------------
One Friday afternoon while I was gossiping with my colleagues at the police control room Srinagar, a bald, middle-aged person with a bushy moustache came. He frigidly read out the names of new recruits. My name was also mentioned. He told us that we have a special task to do today. I enquired what we were supposed to do.
"They will tell you," he replied.
"Who are they?" I asked.
"Shut up and come with me," he said with a grin.
"But it is time for Friday prayer," I said.
"You have prayed enough. It is time to work now. Government is not paying you to pray," he said. "Stop asking questions and move your dumb asses," he ordered.
I had never missed a Friday prayer. That particular Friday, I had thought of praying in the masjid newly constructed in the compound of the police headquarters.
----------------------------------------------------------------------------------------------------------------
A black ribbon was tied to my wrist. Different people were given different identification marks to wear like black ribbons, pendulum, and paper chits etcetera.
After waiting for some time, a policeman came, cigarette dangling from the side of his mouth flanked by two bodyguards and started his sermon, "M*****f*****s. Do you know why you are here? You are here for a special task. You have just joined the police force. You don't look like us. People wouldn't recognise you. We have not recruited you to play cards or discuss your girlfriends. Your real task will start today. Those identification marks will distinguish you from the real stone pelters."
"Do you understand?" he asked.
"Yes sir," we all mumbled in unison looking down at our feet.
"Zane chuv zoov neran (looks like you are dying)," he added. He flicked his unfinished cigarette and gestured: take them.
We left the police station as instructed by our superiors. We were told to assemble first at a field where old, abandoned cars collected dust. A bus was awaiting us. They pushed me into the bus along with 30 others. I was unable to understand the situation. I sat on the edge of the seat behind driver's seat and could hear the driver murmuring prayers. The driver's silent prayers aggravated my fear. I felt as if they were taking us to a slaughter house. As the driver steered on the snake turn roads, I supposed where our destination could be. I could see the large minaret of the Jamia Masjid which loomed as the bus gained speed. The bus veered to the right then halted at a square and four of us were told to get off the bus. Others had to go to other locations like Sakedafar, Kawdra, Gojwara, etc. We reached Jamia Masjid, Srinagar. People were still praying inside. We waited for them to finish. After some time, people swarmed out of the masjid gates.
A group of boys raised pro-freedom slogans near the front gate. Then some of them wore masks and headed toward the wrought-iron exit gate. I also joined them. When we reached near the exit gate, a large contingent of gun toting paramilitary forces armed with riot gear was ready to confront them. Soon a boy wearing a green mask went in front and started throwing rocks. The others, just like in a battle, gave him cover. I was behind an electric pole next to a shop that was closed, to hide myself. After sometime, a marble catapulted by a Central Reserve Police Force personnel hit my ear. I felt someone had inserted a sharp needle into my ear and it began bleeding profusely. To disperse the agitated youth, police and CRPF resorted to tear gas shelling. The whole area was under a dense smoke of tear gas, but the youth were not retreating. I felt as if my eyes would fall out of my sockets, unlike the aggravated youth who seemed to be least affected. After a couple of minutes they started firing chilli bombs and the smoke got impregnated with chilli particles. It was hard to breathe for me and for a moment, I felt I would choke to death. The protesters also felt the pinch and retreated. The police charged on the protesters and they scattered. One of the new recruits — we called him Wanemohnev (Jungle guy) — spotted a leisurely strolling guy, last in the line and caught him by the neck, just like a hawk grabs a chicken abandoned by its brood. A handful of protesters saw and pelted stones but not before a cast of soldiers hurled him into the white police gypsy. Where did they take him and what happened to him? No one knew.
I fled the spot and took refuge in a shop where a shopkeeper offered me water to drink. After I finished, he said, "I know you are a policeman. Why do you do such a job where you have to catch your own brothers? Don't you know what they do with these kids in the lock-up? Repent and revert to your original path." He wagged his finger and waved me out of his shop.
Standing outside the shop, I saw a plume of smoke heading toward me. I wished it would engulf me and take me away to the tall and far skies where there is no shame and treachery. Loud speakers went abuzz again with the music of Azan for evening prayer.
Training camps were full so the clandestine mission as 'undercover policewallas' continued for a couple of months. But frankly speaking, I couldn't even dare to touch the sleeve of a stone thrower. I was just a spectator of this 'cat and mouse' game. Our camps were divided: those of us, who could not catch anyone, would actually look down on other colleagues who had caught stone pelters, but the encouragement from bosses kept boosting their confidence. I soon became an expert in escaping from stone pelting incidents without letting anyone know.
I was finally called for training at Khutwa training centre and I had hoped that it would cut open my web of intimidation and embarrassment but then India was playing against Pakistan. Shahid Afridi hit R. Ashwin for a six, out of the stadium at Eden Gardens to register a win against India in the Asia Cup. I along with other new Kashmiri recruits jumped in joy and raised slogans which enraged the non-Kashmiri recruits who ganged up with a couple of trainers and beat us mercilessly. That night with bloated and bruised faces we all decided to leave the camp. One of my friends with a cut under his eye said, "We all deserve this since we betrayed our people by joining the police force. Let's repent and go back home".
The next day, the director general came and assured us that we were safe and no one would hurt us. We had no option but to stay. We had chosen this 'Hell' for ourselves. Although I was not hurt in the brawl, my heart was permanently bruised. I was nothing but an unconscious creature which had not an iota of self-respect and dignity.
These days, I stand guard in front of some official's gate with an AK-47 slung on my shoulder, a weapon which has not been cleaned for months now and neither has any bullet been fired from it. What if I shoot myself and end this suffering? Or should I run away to the forests and never come back? Who would I kill with it other than myself? I wish I can abandon this life forever!
I have nothing to do but to watch this building and protect the inhabitants who face the least threat. To kill time, I call my butcher friend Mushtaq and he tells me how many flies he killed with the swing of his kitchen knife and how many of them he has rendered wingless and which cannot fly now. He always forgets the count and I always warn him that the flies will someday wage war against him. His cruel laughs end the day for me and this cycle continues.
Suhail Bhat is an independent journalist based in Srinagar. He recently completed his master's degree in Mass Communication and Journalism from the Islamic University of Science and Technology, Awantipore. His interest as a journalist is to draw focus on the life of common Kashmiris, who have lived under political uncertainty for several centuries.
Find latest and upcoming tech gadgets online on Tech2 Gadgets. Get technology news, gadgets reviews & ratings. Popular gadgets including laptop, tablet and mobile specifications, features, prices, comparison.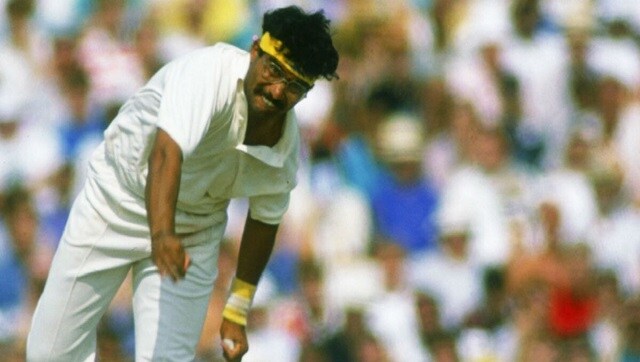 Lifestyle
At the end of five days of Test cricket in January 1988, Narendra Hirwani's incredible display of leg spin bowling in front of a packed Chepauk stadium in (then) Madras, would leave the most successful West Indies Test side of all time on their knees, and a nation in awe of his craft.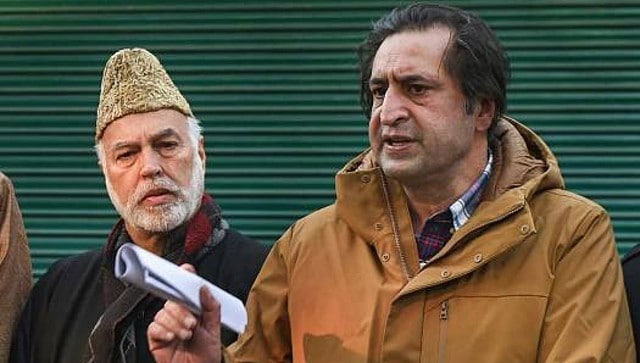 Politics
In a letter to PAGD head and National Conference president Farooq Abdullah, Lone also blamed the proxy candidates behind the low vote share of PAGD constituent parties in the district development council (DDC) elections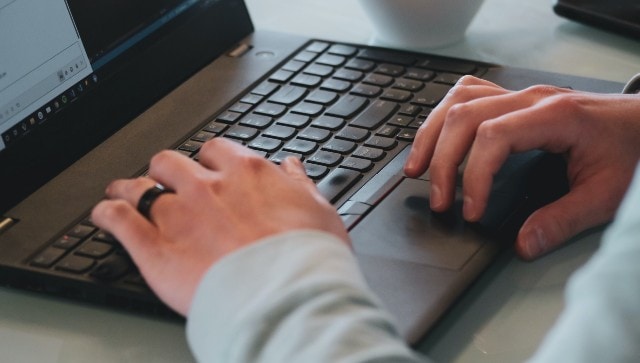 India
Candidates applying for the post must possess a domicile certificate issued by the competent authority in the format prescribed for the purpose, on or before the last date of submission of the online application form