Hypocrisy is the real tragedy at the Jaipur Literature Festival
A lot of the finger pointing at the Jaipur Literature Festival this year is tinged with hypocrisy.
by Vishnu Vasudev
Pusillanimous is the word of the season at the Jaipur Literature Festival this year. The government has been pusillanimous by trying to "persuade" an Organising Committee to withdraw an invitation. The Organising Committee was itself pusillanimous for wanting to abide by the law. Interestingly, Salman Rushdie's very sensible decision to not show up has not been dubbed as pusillanimous – clearly it is not cowardice to fear for your life (or a chappal slap, as the case may be).
But how about the four authors who dared to read The Satanic Verses while on stage? The organisers were slammed once more for advising them to leave Jaipur, for the gang of four may have been arrested. But these four are individuals, and they could very well have stayed and courted arrest – after all the Organising Committee cannot force anyone on to a flight.
Yet, the Organising Committee is pusillanimous, and the four who proudly read aloud passages from a banned book, but did not want to be inconvenienced by jail, are splendidly courageous.
Perhaps it is because we are polite that we tend to be harsher on nameless individuals and organisations than on people we know and admire. There is greater fun in attacking the JLF Organising Committee than anyone on it. And now it is the turn of corporations.
S. Anand has written an eloquent piece about the JLF, calling it a tragedy and a farce, partly because of the pusillanimity of the organisers in dealing with the Salman Rushdie affair, and partly because of the presumed "cooption of writers by corporate sponsors against whom many of the artists/writers would be, or ought to be, battling". An example of such a corporation is Rio Tinto, the mining giant that has sponsored a venue – "Rio Tinto Samvad".
Why should we battle corporations? Not all corporations are evil and certainly not all the time. After all they do good on occasion, like when they manufacture the cell phones through which we speak, the laptops with which we write, the books we read, and the aluminum in which we fly to Jaipur. And neither is all writing "battling".
Like people, there are all sorts of corporations, with a variety of business practices that change over time. Yes, these business practices must be thoroughly scrutinised. The different ways in which corporations plunder, rape, pillage, manipulate, exploit, suppress, destroy and earn all need to be thoroughly scrutinised. CEOs must go to jail if they have done wrong.
Laws must be created and implemented to make corporations more accountable. Ways must be found make the enterprise of manufacturing, marketing and financing less "pernicious". And writers have a role to play in this scrutiny.
But surely, sponsoring a platform on which writers of all sorts can air their views is not a corporate sin? And none of the corporate sponsors have tried to influence what has been said on stage, overtly or otherwise. To think that corporations can so easily be absolved of their sins by sponsoring a few tents at Jaipur is to underestimate ourselves. So where is the tragedy, where is the farce?
The Jaipur Literary Fest may indeed be tragic and farcical but not for the reasons that Anand suggests. Rather, it is so because those of us who think the venues have been tainted by the names of their sponsors did not decide to stay away. It is because Hari Kunzru, Jeet Tayil, Ruchir Joshi and Amitava Kumar could so easily be persuaded to run away from possible police action after having broken the law. It is because the most vocal critics of the Organising Committee have been at their critical loudest while enjoying the pleasant vibes and hospitality of the JLF.
It is because all these people have been, in a word, pusillanimous.
Disclosure: Vishnu Vasudev works at Oliver Wyman, which sponsored one of the sessions at the JLF. However, the views expressed in this article are entirely his own.
Find latest and upcoming tech gadgets online on Tech2 Gadgets. Get technology news, gadgets reviews & ratings. Popular gadgets including laptop, tablet and mobile specifications, features, prices, comparison.
India
India would probably be a dictatorship, if not for Nani and a 'Bharat Ratna' is the least we can do to honour the man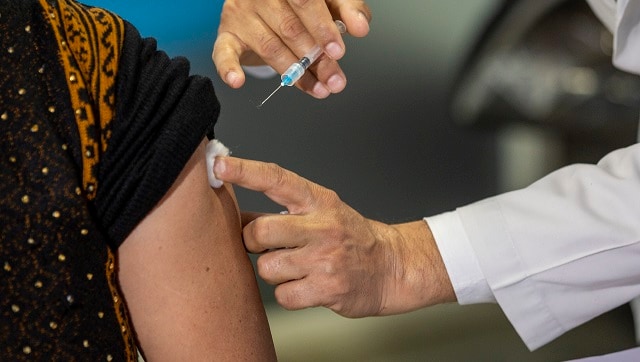 India
Today, while India has the second highest number of cases after the US and third highest deaths after the US and Brazil, it has one of the lowest per capita cases and deaths
World
Pakistan has its own system of indefinite detention and house arrest, where terrorists are kept far from the prying eyes of courts and the media