Husain: Portrait of an Artist book review — Ila Pal's biography offers new insights but fails to demystify painter
Ila Pal had both the access and the advantage of a ringside view to MF Husain's life for close to 50 years
A biography of MF Husain written by someone who had both the access to and the advantage of a ringside view to the mercurial artist for close to 50 years ought to be a little more than mostly anecdotal or a keyhole account of one of the greatest artists the world has ever seen. Despite offering an immersive first-person account, much of which recounts conversations with Husain about the journey of his art, his understanding of India and the manner in which he became the connection between traditional Indian art and the avant-garde movement that he was an integral part of, Ila Pal's Husain: Portrait of an Artist leaves you feeling that the mask Husain donned is still very much in place.
In the 1990s, Maqbool Fida Husain's name was synonymous with art, as far as the Indian public was concerned. He became the first Indian artist whose works sold for over Rs 10 lakh — an unimaginable figure back in the day. His showmanship, much like his talent, was an inherent trait which reached new heights. This was the period where Husain had a show called Shwetambari — White Is Superabundant which agitated some people to the extent that they even took to violence. He used 1500 metres of white cloth, which was cascading, stretching, tightening, canopying, and then left loose to touch the floor and rise again. He also scattered 300 kilos of newspapers across the floor.
One particular viewer was so enraged by the fact that the celebrated artist had not drawn a single line or image that he urinated on the floor.
Much like Husain's art, as a person, too, he evoked extreme reactions. A few months later, he announced that he would paint in public where he would work simultaneously on six canvases for six days. This was also a period where Husain had suddenly became aware of his mortality – he was almost 80 years old – and everything he did seemed to be executed with a tinge of finality. It was around this period that Ila Pal first released a book on Husain called Beyond The Canvas: An Unfinished Portrait of M.F. Husain. Despite knowing the artist since the 1960s, when the then 22-year-old Pal accompanied a 46-year-old Husain on a month-long sketching trip to Rajasthan, her book was labelled 'muddled' by most reviewers.
Even though it has been over half a decade since he passed away, Husain continues to be a topic of discussion unlike many of his contemporaries, who are either forgotten or not spoken about with the same passion. While Pal's new book unearths many personal facets of the elusive artist – the manner in which he would wear his heart on his sleeve and behave like a lovelorn teenager as he experienced love with scores of women across the globe, how he encountered much opposition and jealousy on the part of friends who he felt created hurdles for him, or how he would balance life by opting to pick 'minimum hurt' when it came to choosing between people – it falls short of truly capturing the iconic artist. Some accounts of how he could paint with great speed – at times he would finish a series for an exhibition just the night before it was to open – are mesmerising, but this is something that anyone who knew Husain well enough could have narrated with glee. Pal's writing is fluid; it's almost like reading her personal diary, and as a result, the details seem repetitive at certain junctures. Notably, Husain had a room at Pal's home for a better part of his life, and it is only when he left India in the late 2000s that their interaction became limited. And yet, even though she writes in the first-person and often quotes Husain, Pal comes across as just one of many people that Husain would have known in his chequered life.
An artist herself, Pal more than understands the true Husain beneath the tamasha that he was often accused of. Even in the 1960s when he came into his own, nearly everyone knew that Husain had a bag of tricks that he would rely on, but it's not for nothing that he was one of the most influential artists around. At some points, Husain appears to be a Lothario, who is more obsessed with being consumed by love than his work. In an India Today profile published in 1979, Dilip Bobb mentioned that it's easy for others to label Husain as "a charlatan, a publicity seeker who bolsters his image by the liberal use of gimmicks". Husain had often been compared to Pablo Picasso but he felt closer in spirit to Salvador Dali, and once mused that if he was a European, he would have been more gimmicky than Dali.
The one thing that Pal's narrative does convey convincingly is how Husain almost detested being compared to Picasso, and the portions where Husain meditates on why he was the way he was are insightful.
The book reveals a great deal about Husain's childhood in Indore, his early days as a painter of film hoardings – an exercise that transformed his craft such that he could paint immensely large canvases with great ease – and his initial foray in the art universe where he had soon come to be acknowledged as a one-man movement. At a later stage in his career, Husain was often questioned for the manner in which he painted Hindu goddesses, which was a trigger for vehement public outrage against him and saw him leave India, never to return. The one question that he was often asked was: Why doesn't he paint Allah the way he paints Hindu goddess? Pal could have tried to decipher the mind of this artist who interpreted Bharat Mata or goddess such as Saraswati.
She tries to give insights into Husain's mind by using his words – "The goddesses are pure and uncovered. Here, the nudity is not nakedness; it's a form of innocence and maturity." Pal also recalls an incident where Puri Shankaracharya came to visit a Husain exhibition which showcased his works inspired by the Ramayana made between 1968 and 1976. He remarked, "Husain, all your samskaras are Hindu." The news spread and some prominent Muslims asked him why he (Husain) never painted Islamic history. To this Husain promptly replied, "Do you have the tolerance that Hindus have?" The two books that Pal wrote on Husain are separated by 23 years, and yet they aren't able to look beyond the façade that surrounded both Husain, the artist and the man.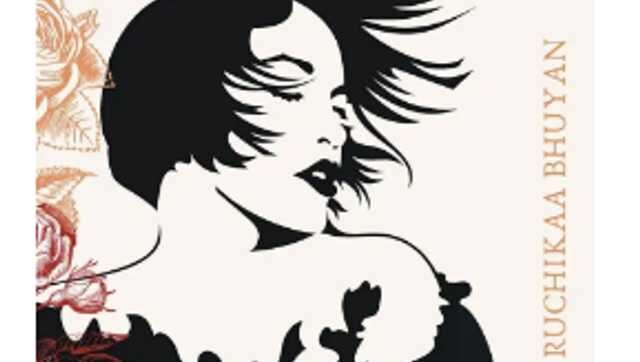 Arts & Culture
From subject, characterisation and style, it has been a great read all through
Arts & Culture
Excerpts from the book, Extinctions, that looks at the Hindu concepts of death, rebirth and immortality
Arts & Culture
Social entrepreneur Shefali Khanna launches a new experiential space for creators, musicians, and artisans; the workspace-cum-studio is a uniquely curated space that aims at creating a conducive environment for nurturing art and craft.