How to manage mortgage stress?
If you think your mortgage stress is too severe and don't know where to start, talk to a financial expert.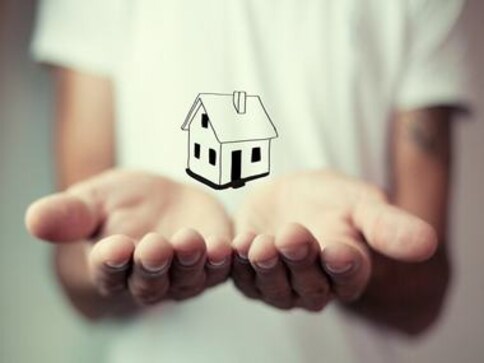 Have you ever felt that your Equated Monthly Installments (EMIs) are eating away your salary? Most of us work hard the entire month and wait for the salaries to be credited to our bank account only to see most of it being debited for the mortgages we have. In this era where everything is available instantly and the purchasing power of a person is going high day by day, it is very important to talk about mortgage stress. Many financial companies and banks are in a fierce competition to offer us financial assistance and lure us into buying things.
Co-branded credit cards, consumer durable finance, quickly available personal loans, and private lenders have made us believe that we can buy anything we want when we want it and pay for it later. This has made the minds of many shoppers numb and has pulled them into a debt trap. Most us do not even realise that we are stressed out because of our poor financial health. So, do you want to take a minute, sit back, and ask yourself if you are experiencing mortgage stress?
 What is mortgage stress?
Also known as housing stress, mortgage stress is a situation where a person has accumulated high mortgage and pays more than 30% of his/her income towards mortgages. Almost all of us get stressed when we are left with little or no money. We all are taught that life is very uncertain and nobody knows what bad is going to happen in the future. We are taught to be prepared for the worst. Therefore, human beings naturally anticipate or think about the problems that can occur. Thus, paying a high mortgage that curbs our purchasing power and leaves us with no savings to face an emergency situation leaves us anxious and stressed. This is called as mortgage stress.
 Tips to manage mortgage stress
Talk to your lenders: Most of us give up even before trying. We assume that our lenders wouldn't help us if we are unable to make our payments. However, that is not true. Most of the lenders know their game and anticipate late payments, defaulters, and even have a reserve for bad debts. They are prepared to handle financial emergencies along with their customers. So, talk to your lender. Ask your lender if they can waive the last few EMIs or the processing fees. While you may think to get a waiver on processing fees is not a big deal, it will help you save few thousands in a long run.
Consolidate your debt: If you have multiple personal loans, try consolidating it into one loan. There are numerous refinancing options out there and banks from time to time get in touch with their existing customers to ask them if they wish to refinance their loan. When you choose to consolidate your debt, the lender may club all your personal loans into one and may even offer you a better interest rate. This way you will not be paying different interest rates on various loans. If you are someone who uses multiple credit cards, consider using one and clear the balance on the remaining cards.
Refinance if required: Buying a house is a dream come true for many. We understand the excitement. However, if you failed to read the fine prints of the loan agreement and accepted whoever offered you a higher loan amount, you may start regretting when you start paying your EMIs. A high EMI amount can burn your pocket. If you have a mortgage that is causing you extreme stress, try to refinance it. Almost all banks offer Home Loan Balance Transfer and refinancing options. Do your research, read the fine prints, and choose a loan agreement that will benefit you in the long run.
Ask if an interest-only repayment option is available: For the first few years, a major chunk of your loan EMI amount will be posted towards the interest accrued and only a small portion of it will be applied to towards the principal loan amount. This does not reduce your principal amount and will make you feel like you owe a lot to the bank. Check with your lender if an interest-only repayment option is available. This way you will start paying your interest first and use your bonuses or any lump sum amount you may get in the future to clear your principal amount.
Say bye to your credit cards and come up with repayment plans: If you have a high credit card balance and are unable to pay the bill at one shot, you might want to stop using your credit card for a while. Piling up your credit card bill will cause severe damage to your financial health. As credit card companies charge a high-interest rate on the revolving credit on a daily basis, you will be paying way more than the amount you used. Also, a high credit card bill and few missed payments can bring your credit score down drastically. If your credit card bill is Rs.1 lakh, stop using it and come up with a repayment plan. Your repayment plan can be a simple as paying Rs.10,000 every month for the next 10 month to clear it. Of course, you will have to pay a little more towards the interest charges in the meantime.
Try extending your long tenure: This is not the best way to deal with your mortgage stress. However, if you are in a very bad financial condition and cannot afford your payments and think you will default on it, try talking to your lender and request if you can extend your loan tenure. When you extend your loan tenure, your Equated Monthly Installments (EMIs) will come down making it affordable. But keep in mind, if you choose to increase your loan tenure, you will land up paying more towards the interest. Therefore, this is not the ideal way and is suggested if you have exhausted all your other options.
Request for a fee waiver: There are many fees the bank charges to process your loan and maintain it. If you find any administration charges, processing fee, or late payment charges, request your lender to waive them for you. You may think it is a very small amount and won't reduce your mortgage stress but it will help you save a few bucks.
Consider your need to buy: Before buying those shoes or taking that trip, sit back and think if you can handle the expenses without increasing your liabilities. Many believe that cutting your expenses helps a lot when you are under mortgage stress. Simple things like not eating outside, reducing the number of cigarettes you smoke a day (or stopping it completely), or taking public transport rather than taking a cab every day to work can help you save some money every month. This also makes us financially disciplined. Considering skipping a few parties, it will be worth it.
Save for emergencies: Most people get too worried if they do not have savings to face an emergency financial situation. So, having a small saving account can help reduce your mortgage stress. Whether you want to go the old-fashioned way and have a piggy bank or open a Recurring Deposit, do it now. The fact that you have an active savings account will boost your confidence and will help you deal with your mortgage stress better.
If you think your mortgage stress is too severe and don't know where to start, talk to a financial expert. There are many leading newspapers and financial magazines who will answer your finance-related questions for free. Write to someone who can help and get professional financial advice right away.
This is a partnered post.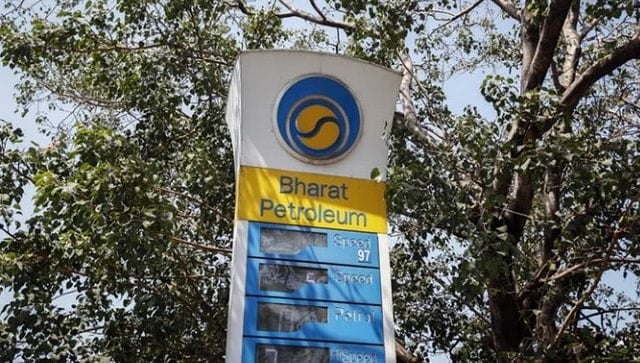 Business
The government withdrew its offer to sell its entire 52.98 per cent stake in BPCL in last May. COVID pandemic, energy transition issues and geo-political conditions affected several industries globally, especially the oil and gas industry, Minister of State for Finance told Parliament
Business
According to the report, India will need about Rs 162.5 lakh crore, or roughly Rs 11 lakh crore per year, from 2015 to 2030 to meet its Nationally Determined Contributions under the Paris Agreement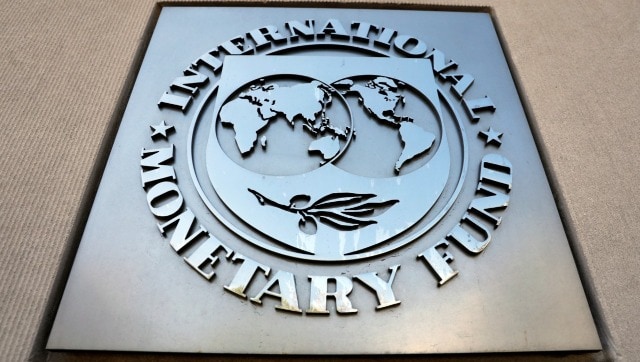 World
The move follows the completion of the $4 billion in bilateral financing from four friendly nations and would pave the way for immediate disbursement, expected to be in Pakistan's account before the end of working hours on 31 August