How to fix a date: These eight steps will help you set up a successful first date
These eight simple tips are all you need to ensure you fix up that first date, without a hitch
Editor's note: This is the third in a six-part series called 'Around the heart in 80 dates', that guides young people on how to ace the dating game. Read part one — Do Indians even know how to date? — here. Part two, talks about how to ask him/her out. 
***
So there you are. Standing in front of a mirror, practicing the line, "Hey, Nikhil here. I was wondering if you were free to meet me tomorrow evening?" Nah, you think, too forward. You try another approach. "Hey, Nikhil here. What have you been up to? Saw any good movies over the weekend?" Nah, you think, too much rambling.
You have the girl's number. You got it from her (you swear!) All that remains is to convert that great conversation you had into a proper first date. Easy right? No, not for most people. It's the part of dating most men and women wish wasn't a rite of passage. After all, holding a conversation either on a dating app or in person at a social gathering is not as easy as getting that first date. Especially, if it's with someone in whom you're seriously interested. You'll wish the other person makes the first move. You'll wish you were thinner, had a better wardrobe, were richer, were in Alaska! You'd even prefer to watch another horrific episode of Big Brother than make that move.
Relax! This part of dating can make anyone nervous. Whether you're a man or woman doing the asking, you will debate on what you need to say and what you need to do to make the switch. But, with the right attitude, you can successfully set up a date.
Flip The Switch: Think about what you will say and how you will say it. The trick is to be confident. Remember, you've already laid the ground work and caught his/her interest enough to have the number. You know a little bit about the other person. Put on a smile and ask. In fact, if you find the other person interesting, and you get the same vibe from them, don't waste too much time in asking them out. At the same time, don't get too carried away with your confidence. Your place or mine may not get you many callbacks.
Gender Bender: Who fixes up the date? Who makes the first call? Does a man always have to initiate a date? No! It's the 21st century, people! A woman asking you out is not a sign of aggression or desperation. A man asking you out is not a sign of chivalry or protocol. It does not matter whether a girl or guy initiates the date; the only thing that matters is how the date goes.
Time It Right: Many people recommend sending the girl or guy a text within an hour of getting their number. The memory of you and the positive feeling you evoked in the person is still strong. Leverage that! It's also best to contact people between Tuesday to Thursday. They're not suffering from the Monday blues nor are they in a weekend party mode. You have their attention!
Talk, Talk, Talk: How many of you text endlessly and don't speak to a person before you meet them?  Making even one phone call before you meet your date will immediately give you and your potential relationship another dimension. You don't have to make it a serious or overtly fun conversation. Talk fluff: current affairs, the weather, how much you hate Trump. If you don't survive a 5-minute phone conversation, the chances of surviving a 60-minute date are almost impossible. Additionally, the tone and inflection of the other person's voice will tell you a lot about their personality. You will get a feel of what conversation with them will be like when you actually meet. In today's world, there are many ways to communicate with someone, but picking up the phone and talking is still the best way to establish whether or not this person will be of interest to you. The vibe must be right.
Pick The Venue: There are many options for the first date: lunch, dinner, movie, coffee, or even a performance like theatre or comedy that may create a positive experience the other person associates with you. Drinks are tricky. A lot of girls may feel that the guy is just trying to get them drunk or has an ulterior motive. Of course, this depends on intentions and convenience. Dinners and lunches are also prone to risk. You're too self-conscious to eat and too locked down to end the date quickly if it's not going anywhere. Watching a performance leaves little room for conversation that you need during the first meeting.
Coffee is perfect because it does not ask for much from you in terms of time, money or effort. It keeps things casual. And in case you're not compatible, it's a fast escape. You can always end with dinner if things click!
Handle Cancellation With Care: If you fix a date, then make it a successful by going through with it. If the other person backs out, don't get angry or hurt. Play it cool. Tell them to connect back with you. Put the ball in their court and wait. Make it clear that you're busy and your time has to be respected. If they re-engage, great! Otherwise, move on. Despite what the Hindi movies show, you cannot force or convince someone to go on a date with you. If you're the one who is cancelling, tell the person at least a day in advance, unless it's a genuine emergency.
If the other person flakes out, don't take it as a personal rejection. They may have a genuine reason: you've caught them during a busy week, a bad mood, or they may be working on their own issues (like, cold feet). It probably has nothing to do with you. Always remember that timing plays a huge role in dating. Every single person you connect with may not convert into anything other than that one-off meeting or conversation. It's like the roll of a dice. So chin up and enjoy the process!
Pickup And Drop: We know you're not Uber and that we don't live in Darcy's world. But it's still a thoughtful gesture to offer to pick up a girl. If she is considerate and knows it's out of the way for you, she'll arrange her own drive. But she'll think of you as a gentleman just for offering. That's a lot of brownie points right there! If her place is really out of the way then pick a venue that's near her house. Be smart.
Background Check: It is always advisable to check out the person you're going to meet, whether it's on Facebook or Twitter or Instagram. This will give you a sense of who they are and the world they occupy. It will also give you a good idea about their actual relationship status (there are a lot of married folks out there!), mutual friends and common interests. While doing this you must be careful about two things. Do not adopt preconceived notions about the other person; people are typically surprisingly different from their online profiles. And never tell someone you meet that you've checked them out. It's a surefire way to end the date quickly!
Now that you have the basic tools at hand enjoy this exciting new world of dating. Play things cool. Be relaxed. More than anything else, be yourself.
Next week I'll talk about how to nail the first date.
Meghna Pant is the award-winning author of The Trouble With Women (Juggernaut, 2016), Happy Birthday (Random House, 2013) and One And A Half Wife (Westland, 2012). She has previously worked as a business journalist with Times Now, NDTV and Bloomberg-UTV. Follow her on Twitter @MeghnaPant.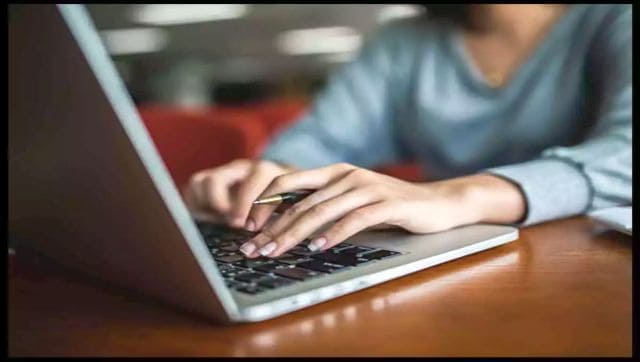 India
As per the latest update, the JEE Advanced 2021 registration process will begin from today and it will close down on 20 September by 5:00 pm.
News & Analysis
Customers will only be able to pay the full price of the Ola S1 and S1 Pro starting 8 am on 15 September; Ola Electric chief Bhavish Aggarwal tenders apology.
Entertainment
Vidyut Jamwal confirmed the news with two images, one with Nandita and him at the Taj Mahal and another of the duo indulging in an adventure sport together