Here's how you change the default language on Facebook.
Select 'Settings' from the dropdown menu that appears when you click the last tab next to the buttons for 'Notifications' and 'Help'.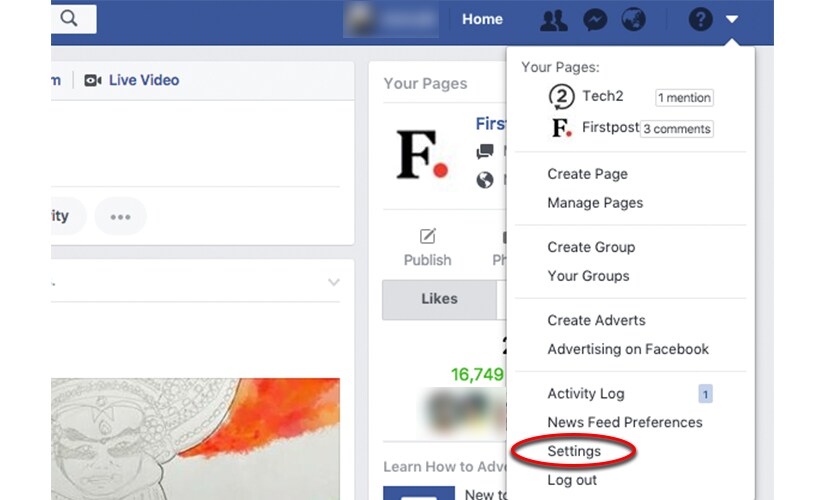 Select the 'Language' tab from the menu on the left of the screen.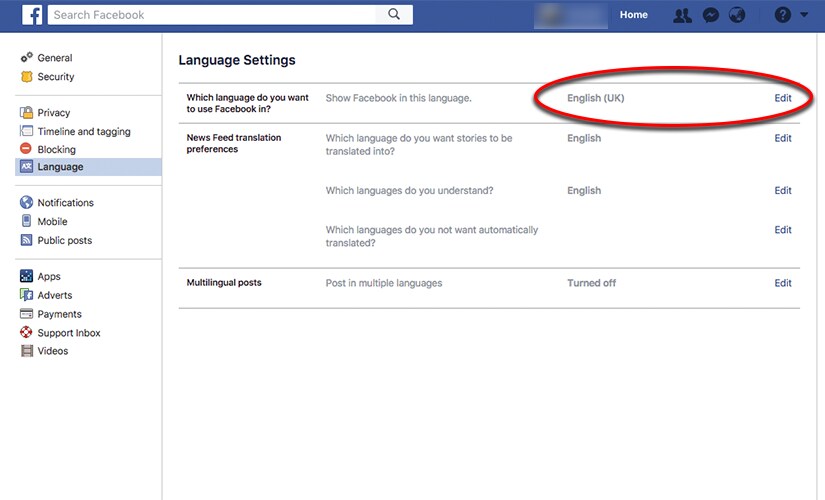 Here, you can have multiple options to change the languages you see on Facebook.
You can pick a default language for all of Facebook to be displayed in (we've highlighted it for you).
You can also allow Facebook to translate News Feed stories into a language of your choice. Click on 'Edit' and select the language you want from the list that appears.
Updated Date: Jun 16, 2017 18:36 PM