To change the language used in all your Google apps, including Drive, click on the My Account tab that pops up when you hover over your profile photo on the top right of your browser.
Clicking this tab will take you to the My Accounts page. Select 'Language and Input tools' under 'Account Settings'.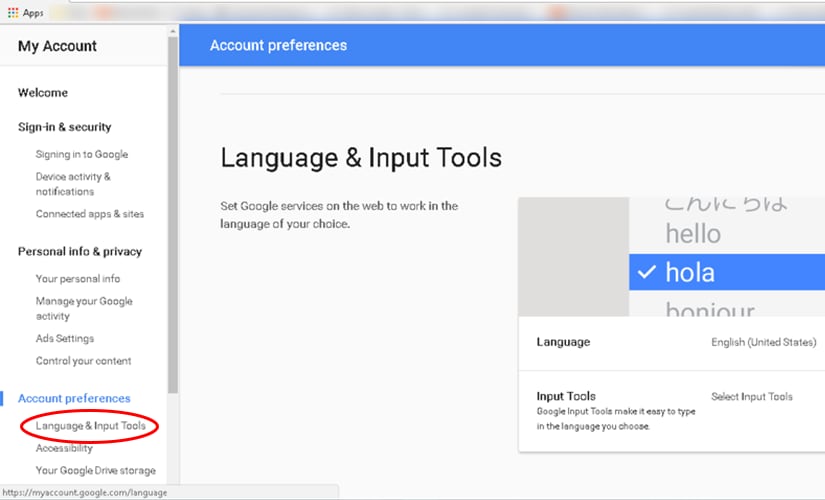 Select 'Language and Input Tools' on the page that appears and then pick the language of your choice from the menu.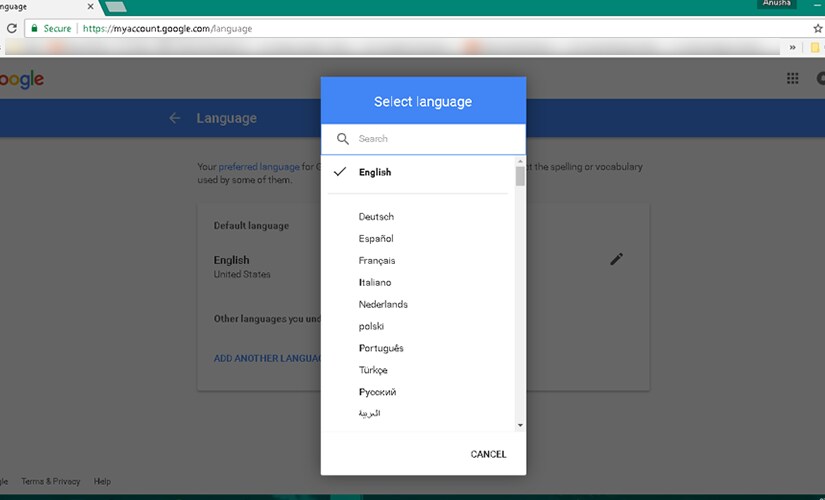 And you're done. All Google services should now be presented in the language of your choosing.
Updated Date: Jun 16, 2017 18:37 PM